A light and creamy leave-in conditioner, perfect for detangling, boosting shine and restoring elasticity and bounce to hair.
Recipe
Water Phase:
218.75g Distilled Water or Hydrosol
5g Cetrimonium Chloride
5g Glycerine
1.25g Guar Gum
Oil Phase:
7.5g Coconut Oil
10g BTMS (conditioning emulsifying wax)
2.5g Cetyl Alcohol
Cool down 1:
2.5g D Panthenol (vitamin B5)
2.5g Preservative Eco (broad-spectrum preservative)
2.5g Vitamin E Oil (antioxidant)
2.5g (max) Essential Oils (optional)
Cool down 2:
Citric Acid (pH Adjuster)
Method
Measure out your water phase ingredients: Water or Hydrosol, Cetrimonium Chloride, Glycerine and Guar Gum. Mix the glycerine and guar gum together combining all the ingredients in a heatproof container.
Measure out your oil phase ingredients: Coconut Oil, BTMS and Cetyl Alcohol and combine together in another heatproof container
Gently melt both phases over low heat using a double boiler or bain-marie
Once the two phases have completely melted and no solids remain, mix together and transfer to a flat surface
Using either an immersion blender or whisk, continue to blend until the conditioner has thickened and emulsified. As the mixture cools the conditioner will develop a creamier, glossy consistency
Once completely cooled, use a scale to add the Cool Down 1 ingredients: D Panthenol, Preservative, Antioxidant and any Essential oils for fragrance
Give a short, quick mix either by hand or using a blender just to ensure all the ingredients are evenly distributed
Check and adjust your pH by using either pH strips or a meter. Add a small sprinkle of citric acid, whisk thoroughly between additions until you reach a pH in the range of 4.5 - 6.
Store your Leave-in Conditioner in a pump or squeeze bottle for easy access. This conditioner should last up to 6 months
This recipe makes 250g. See the interactive leave-in conditioner formula to customise this recipe and amount.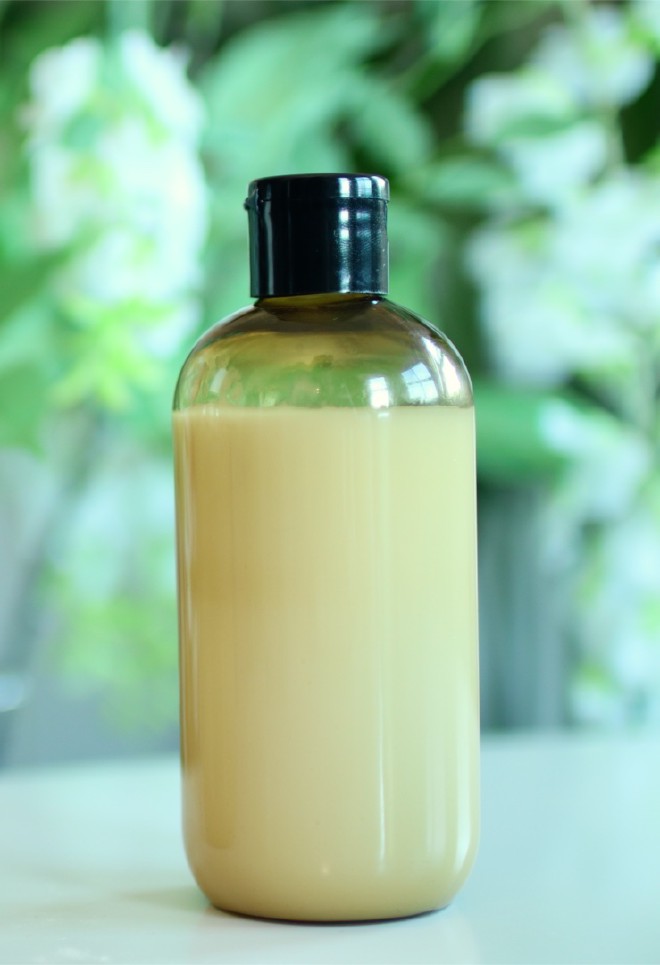 What are leave-in conditioners?
"Leave-in" conditioners are water-based conditioning treatments that are designed to be left in your hair until you reach your next wash cycle. They're typically applied to damp hair after shampoo & any rinse-out treatments, but before you use styling or sealing products such as hair gels, hair moisturisers, pomades, butters or hair grease.
Leave-in conditioners provide a final boost of hydration to hair, but also soften, define and lubricate your strands to aid in styling. They're generally lighter and more viscous when compared to traditional rinse out conditioners or deep conditioners, but they can be adapted into creams, lotions and even sprays.
Leave-in conditioners are particularly effective for tight coils, locs and relaxed or straightened hair as they provide crucial moisture and protection to your strands that prevent damage when styling.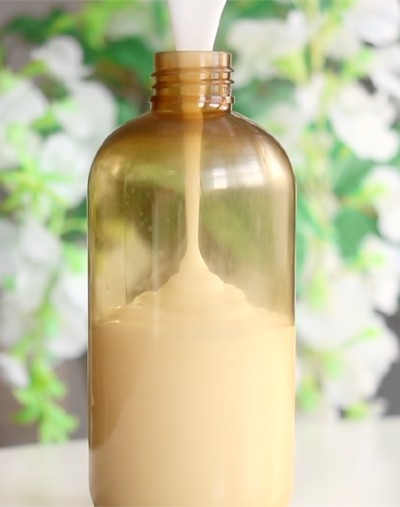 Why use leave in conditioners?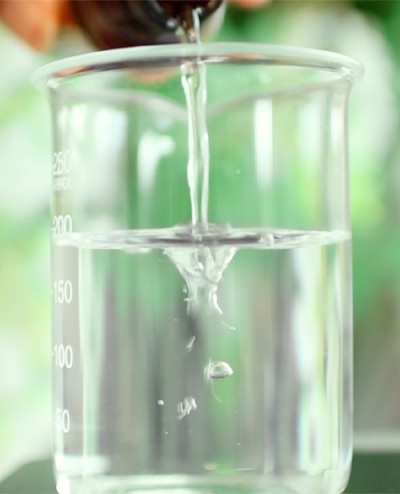 Most of us already use either a rinse out or deep conditioner, in addition to a myriad of moisturisers, sealants and styling products - so you might be wondering what's the point of adding yet another conditioner?
Well! Leave-in conditioners are unique hair products as they usually have the highest water content out of all "leave-in" products. Think of them as the last chance to ensure maximum hydration of your hair shafts before they're left to fend for themselves until your next wash cycle.
They're also a crucial step in reducing the amount of time you spend detangling and combining through your hair. Most moisturisers are heavier "sealants" designed to bolster your hair's nutrients like fatty alcohols and lock in the water gained from washing your hair. Whilst they do provides some slip, it's easier to detangle hair using lighter leave-in conditioners that have greater spreadability. Leave-ins are designed to lubricate and protect each strand, preventing friction and reducing the chance of knots and tangles. Their high water content prevents them from weighing down your hair like traditional moisturisers, so you can use leave-ins liberally to ensure your hair is thoroughly detangled.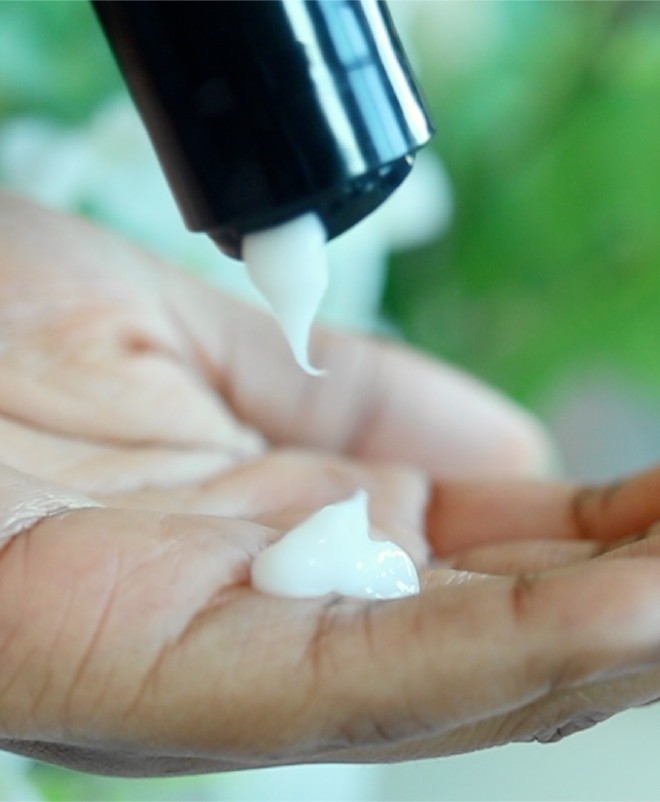 Benefits of leave-in conditioners
Leave-in conditioners make a great addition to any hair regime, some benefits include:
Improve elasticity, strengthen hair cuticle and provide protection during styling
Great for detangling hair, providing slip and high spreadability
Softens, smoothes and leaves hair shiny and more manageable with less frizz
High water content of leave-in conditioners, boost hair's hydration
Can be used in conjunction with other products such as moisturisers, butters and gels. Also works for L.O.C moisturising routines
Works as a standalone product for those with fine, oily hair that can be easily weighed down using traditional moisturisers
Can be used liberally and less likely to weigh down your hair compared to moisturisers and sealants
Return to top ↑