Try this beautifully thick hair butter for soft, moisturised coils.
Recipe
Heated Phase:
30g Mango Butter
35g Cocoa Butter
20g Olive Oil
15g Castor Oil
Cool Down:
1g Vitamin E Oil
1g Essential Oils (Optional Fragrance)
Method
Measure out your Heated Phase ingredients: Mango butter, Cocoa butter, Olive oil and Castor oil in a heat-resistant bowl.
Gently melt the heated phase over low heat using a double boiler or bain-marie
Once no solids remain, transfer to a flat surface and allow to cool slightly
When the mixture is cool but still completely liquid, add your Cool Down ingredients: Vitamin E oil and any essential oils and mix thoroughly to ensure even distribution. (For Whipped Hair Butter drop to point 6)
Pour directly into a dark-coloured or tinted glass tub-style container and leave to cool further until set
Whipped Hair Butter: Place mixture in the fridge until semi-set; this can take approximately 30 minutes or so before it achieves a thick yet still viscous "trace" consistency
To create a whipped texture, use an electric whisk to incorporate air into your hair butter. Place in the fridge for 5-10 minutes between whisking to allow the hair butter to firm slightly between whisking
As the mixture sets and more air is incorporated, it will start to become lighter, changing to a pale cream colour
Alternate between cooling and whisking until you reach your desired consistency
Then store your Mango Hair Butter in a dark-coloured or tinted glass container and leave to set for 24 hours before use
This recipe makes 100g. See the interactive mango hair butter formula to customise this recipe and amount.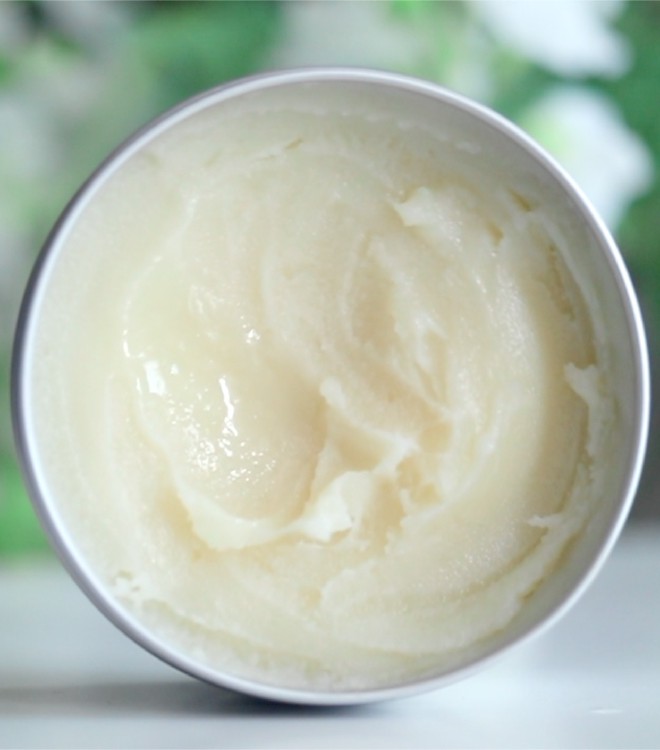 What is hair butter?
Hair butters are rich, moisturising stylers made by combining natural oils and butters. They're intensive moisturisers that excel in sealing your hair to prevent moisture loss throughout the day.
Similar to body butters, hair butters are emollients that restore lipids to hair, softening and lubricating strands making it easier to detangle and style your hair. They can have a variety of different vegetable butters and oils as their base offering unique benefits for your hair.
This hair butter recipe combines soft and nutrient-rich mango butter with firm cocoa butter. Cocoa butter is one of the few vegetable butters that is both an emollient and occlusive agent, when applied to the hair, it seals in moisture and prevents water loss.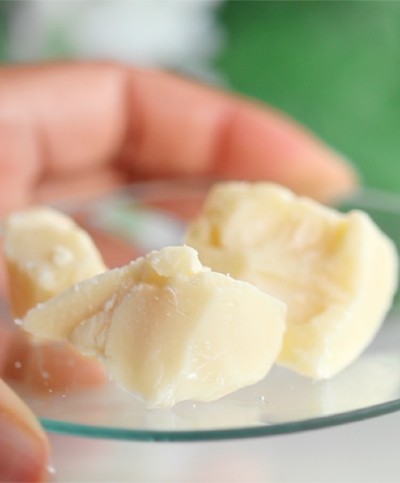 Benefits of hair butter?
Hair butters can be applied to both hair and skin. With regular use, they improve the appearance and feel of your hair. Some benefits include: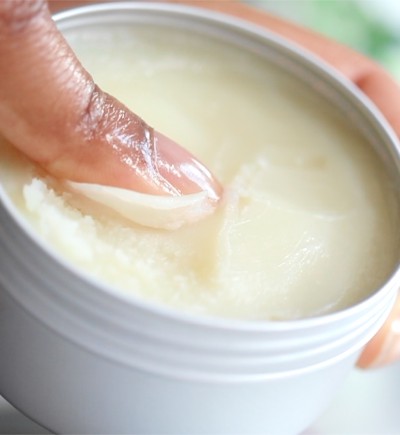 Increases softness and elasticity of hair making it easier to style and manage
Seals moisture into your hair, providing lasting protection and preventing hair from drying out
Reduces the appearance of split ends and damaged hair
Applying to the scalp can reduce dry scalp and minimise dandruff
Improves the health of hair, protecting against breakage and further damage
How to use hair butter
Hair butter can be applied to both dry and damp hair, as a final styling product. It is best used in conjunction with a water-based moisturiser to ensure the maximum amount of hydration is locked into your hair.
Take a small amount of butter and rub between fingers until liquid. Apply to hair from root to tip, gently working the butter into your hair to make sure the whole shaft is covered. Once hair is lubricated, it should be easier to detangle or style.
Hair butter is a great styling product for braids, twists, buns and "wash and go"s.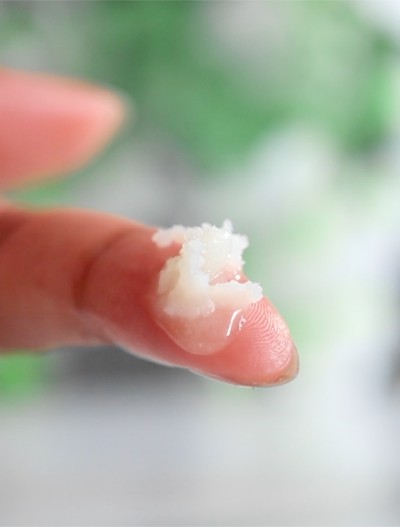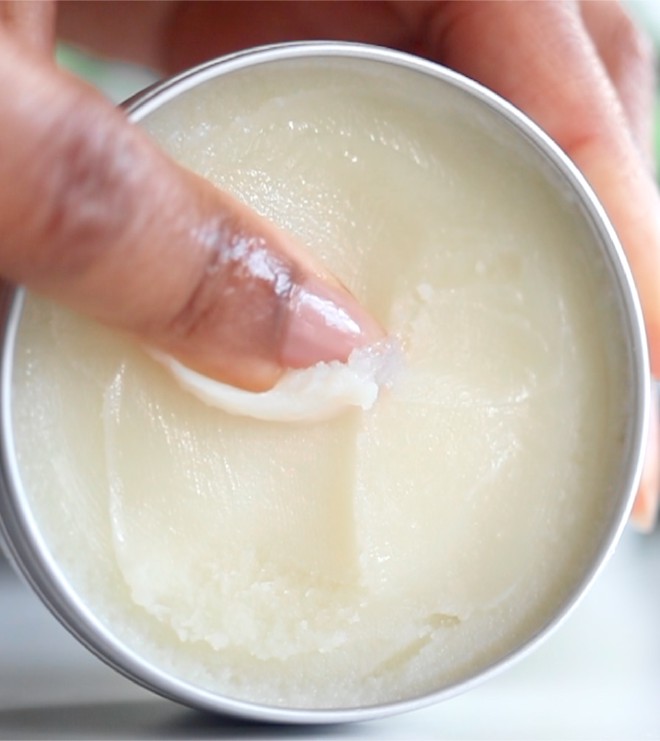 Return to top ↑