Recipe
Water Phase:
180g Distilled Water
15g Glycerine
Oil Phase:
30g Shea Butter
12g Cetearyl Alcohol
9g Cetyl Alcohol
18g BTMS-25 Emulsifying Wax
15g Olive Oil
15g Castor Oil
Cool Down:
3g D Panthenol Solution (Vitamin B5)
3g Hydrolysed Wheat Protein (omit if protein sensitive)
3g Preservative Eco (Natural Preservative)
3g Vitamin E Oil (Antioxidant)
3g Essential Oils (optional)
Method
Measure out the Water Phase ingredients: Water & Glycerine and the Oil Phase ingredients: Shea Butter, Cetearyl Alcohol, Cetyl Alcohol, BTMS, Olive Oil and Castor Oil
Gently melt both phases in separate heat proof containers over a low heat using a double boiler or bain marie
Once the oil and water phases have completely melted, mix together and transfer to a flat surface
To create a thick and glossy emulsion, use an immersion blender or whisk. The mixture should start to thicken almost immediately, as it cools it will change to a pale cream colour
When you are happy with the consistency, you can move on to adding the active ingredients and preservative
Use a scale to add the Cool Down ingredients: Panthenol, Hydrolysed Wheat Protein, Preservative Eco, Vitamin E Oil and any Essential oils for fragrance
Mix again to ensure all the ingredients are evenly distributed
Store DIY Shea Moisture Deep Conditioner in a tub-style container for easy access.
This recipe makes 300g. See the interactive DIY Shea Moisture Deep Conditioner formula to customise this recipe and amount.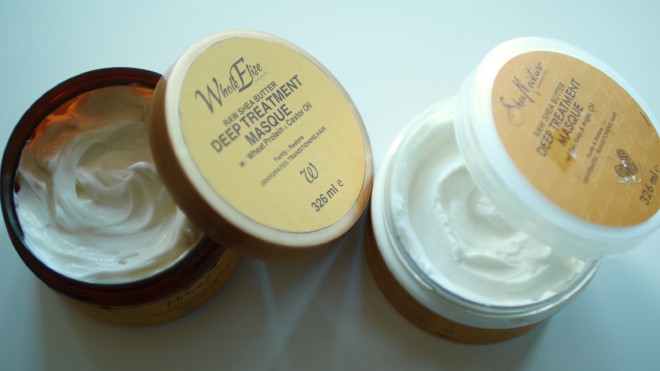 There's no denying the huge impact Shea Moisture and especially their deep conditioners had on the natural hair community. If I could put it into one word it would be choice. The sheer shock of not only having a line that catered exclusively to the largely ignored tight coils and curls of natural hair, but also a brand that focused on using quality ingredients like shea butter and black castor oil all while offering multiple options for dry, fine, transitioning, thick, high and low porosity natural hair. And while they may not be the staple they once were, and have moved on to creating more universal products - there was once a time where a widespread beloved brand was made by, for, and served the people that needed it.
So what changed?
Well, putting the politics of business aside - significant changes to the original deep conditioner formulas have resulted in noticeable differences in how well the conditioner works.
Even if you don't know the exact purpose and function of each ingredient in a product, most of us are pretty shrewd consumers and can identify when something doesn't feel "right" or detect changes in how our hair and skin respond to cosmetics.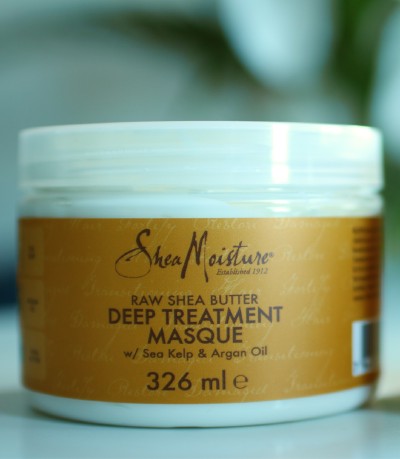 So let's take a deep dive into shea moisture's deep conditioners to uncover what changed and how to make something that resembles the original formula we all fell in love with! There are several Shea Moisture deep conditioning masks, treatments and conditioners so to keep it simple, I'll use one of the earliest deep conditioners available: Shea Moisture Raw Shea Butter Deep Treatment Masque. First off, moisture.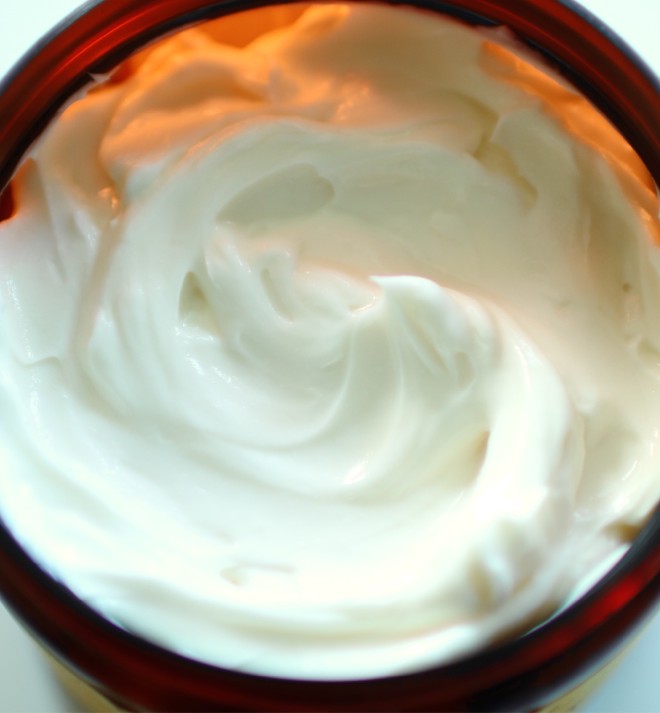 Why are Cetyl Alcohol & other Fatty Alcohols in Hair Products?
One of the biggest changes to Shea Moisture's deep conditioning formulas have been the amount of alcohols in their products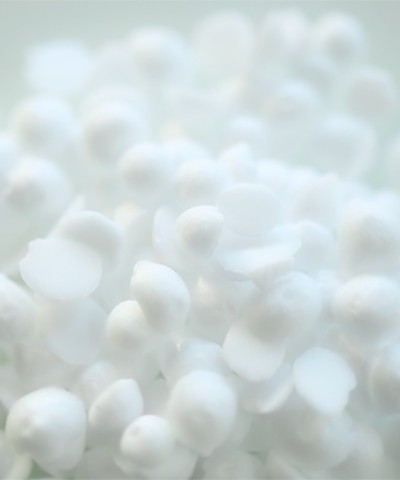 The use of alcohols in cosmetics are rightly frowned upon as they are extremely drying and strip your hair of its natural oils - however, it's not all alcohols of which you have to be wary. Alcohols fall within two categories: solvent alcohols and emollient alcohols.
Emollient alcohols as the name suggest actually have the opposite effect to solvents, they help moisturise your hair and skin. Cetyl Alcohol, Cetearyl Alcohol and Stearyl Alcohol are some of the most common emollient alcohols that are used heavily in cosmetics, particularly in deep conditioners.
Fatty alcohols have a number of benefits to your hair including:
Moisturise and condition your hair, leaving strands feeling softer and silkier
Provide slip to formulas, reducing friction and making it easier to work thicker products through your hair
Improve the texture of hair products by creating creamier but less greasy formulas
Emulsifying and stabilising properties that allow cream products to maintain their original texture and last longer in less stable climates e.g. hot and steamy bathrooms
Help thicken hair products for a more satisfying application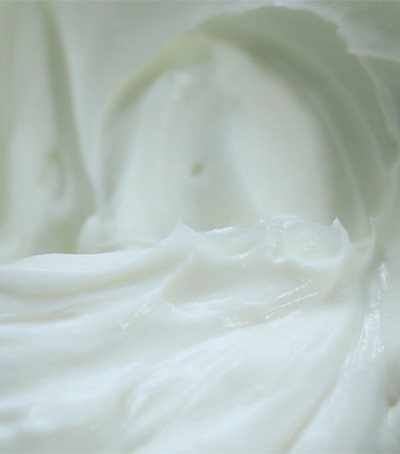 So what's not to love? Particularly for afro hair, many of the above are essential components of good products. Tight coils need products with a high amount of slip to aid in the detangling process, whilst also providing as little friction as possible to prevent against knotting and breakage. Creamy formulas coat each strand of hair allowing for better penetration. And thicker products make it easier to work through our hair for extended periods of time during wash days.
Earlier Shea Moisture products understood this, but as time went by fatty alcohols continued to creep up the ingredients list until they made up the bulk of the formula - at its peak, it was the largest ingredient in their deep conditioners second only to water. This raised a few eyebrows as it seems as though it was taking the place of traditional oils and butters that for many are the best form of moisturisers.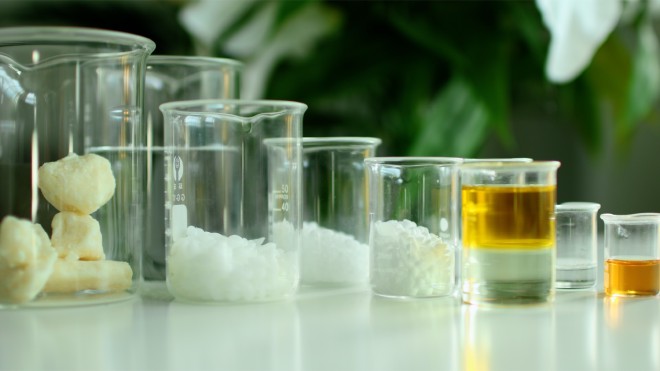 Fatty Alcohols vs Oils & Butters?
Shea butter, cocoa butter, coconut oil, Jamaican black castor oil are all common emollients that you'd expect to find in any natural hair product worth its salt.
Not only are they incredibly effective at providing lasting moisture to hair and skin but as most of these natural ingredients originate from Africa and the Caribbean, there are generations of proof to their effectiveness on natural hair. But a common drawback of oils and butters is that they're not the easiest to work through your hair - especially when mixed with water. Butters have different melting points which can lead to residue building up on the hair; oils can be too thick and viscous to easily spread throughout strands; and there's a general "greasiness" that can be hard to wash off after the conditioning stage.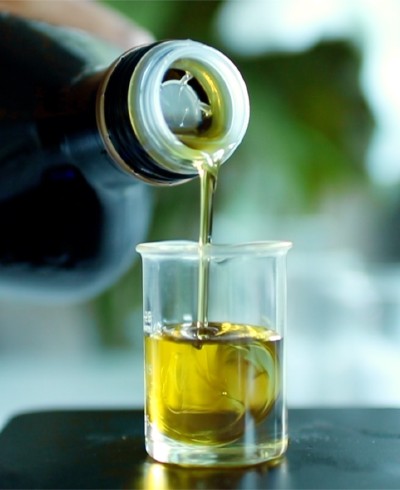 Deep conditioners combine natural emollients that can restore and moisturise hair with hydrating, active ingredients to help penetrate the hair shaft and aid in application. Fatty alcohols like cetyl and cetearyl alcohol allow deep conditioners to spread much easier throughout thick, coily or porous hair strands, providing natural slip that traditional oils and butters don't have. They also work as thickening agents without leaving a sticky or greasy residue on your hair.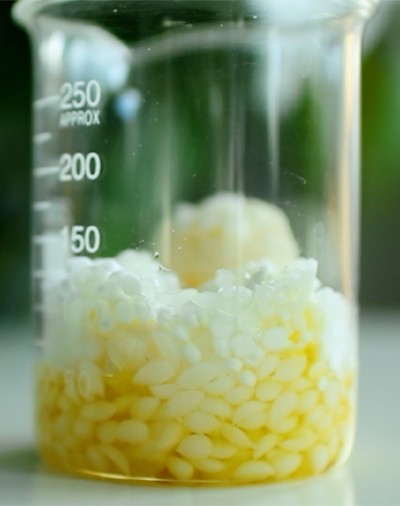 Fatty alcohols work best when mixed with oils and butters, but problems arise when companies use them as a replacement for traditional emollients. As you might expect, there aren't many studies comparing fatty alcohols to butters, but for many, they provide only surface-level benefits. The look and feel of a deep conditioner is greatly improved by adding cetyl alcohol but if it comes at the expense of other emollients, prolonged use can result in drier hair. A common observation is the increase of fatty alcohols replacing traditional oils and butters leads to products that offer less effective conditioning.
Fatty alcohols aren't necessarily better moisturisers when compared to butters. And, particularly for tight coils and afro hair, this could very well be contributing to products feeling "watered-down".
We've discussed the positives of fatty alcohols but there are a few reasons why you might want to limit their usage in hair products.
Thickeners: Fatty alcohols can be used to thicken products to give the illusion of quality ingredients, similar to that of bulking agents
Cheaper: raw, organic, unrefined shea, cocoa and mango butter are expensive. Companies can use fatty alcohols as an inexpensive replacement for more quality ingredients
Less moisturising: Although they are still emollients, they are not necessarily as effective as oils and butters
As with anything, it's all about moderation! What some may consider Shea Moisture's over-reliance of fatty alcohols in their more recent formulas, has resulted in many finding their deep conditioners less effective.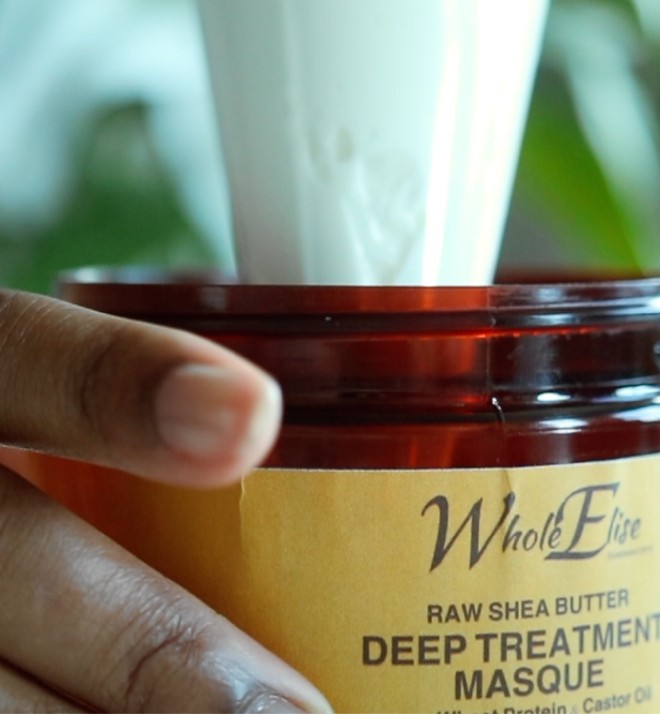 Conditioning Emulsifiers
Another key component in the Shea Moisture of Old was the inclusion of Behentrimonium Methosulfate, otherwise known as BTMS.
BTMS is a conditioning emulsifier that combines the water and oil ingredients in a formula to create a silky smooth cream that we can apply to hair.
It's unique in that not only does it function as an emulsifier, but it has a signature glossy and smooth texture that helps provide that oh-so-important "slip" factor.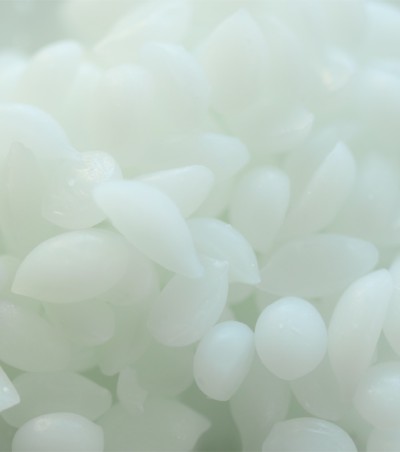 Unlike with regular creams and moisturises, integral to a deep conditioner's function is that it conditions. Sounds obvious I know, but if you've ever used a regular moisturising cream instead of a conditioner - you'll likely notice that it's not as easy to apply and doesn't spread evenly across your hair. Conditioners have low surface tension, meaning that a small amount can easily spread across a large area.
As rinse-off products they need to be applied and removed easily. We've discussed how fatty alcohols aid in this, but using a conditioning emulsifier gives a product that "conditioner-feel". BTMS is a popular choice in natural hair products as it's one of the most effective conditioners for providing slip. This is a frequent ingredient in a lot of Shea Moisture's products, especially their deep conditioners. But BTMS no longer appears to be the emulsifier of choice in recent conditioner formulas.
Considering Shea Moisture's customer base is comprised predominately of afro hair, it's an odd choice to move away from ingredients that are very effective on type 4 natural hair.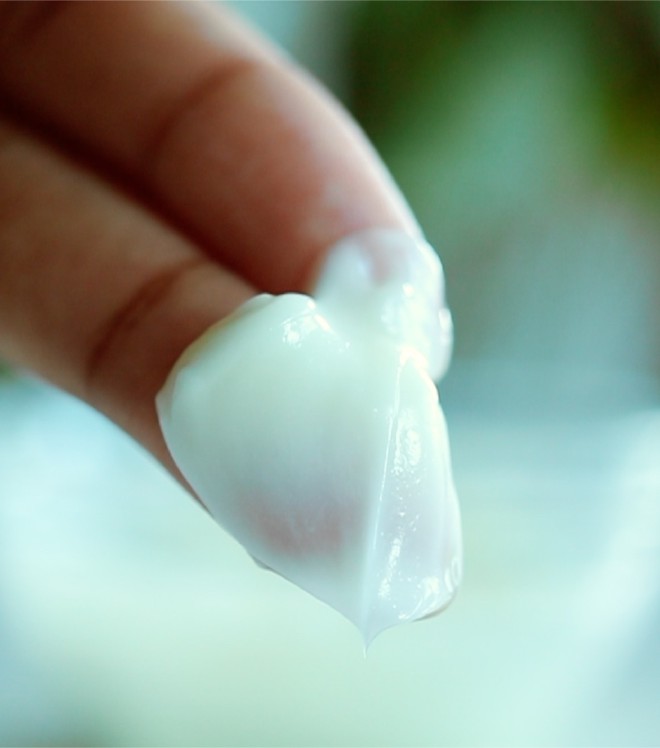 How to make the Original Shea Moisture Deep Conditioner?
All hope is not lost! It's fairly easy to make conditioning hair treatments for natural hair if you keep a couple factors in mind.
Prioritise nutrient-rich, moisturising ingredients such as Shea Butter, Coconut Oil and other natural emollients
Special emphasis on detangling, conditioning and "slip" ingredients to aid application
Preferably thick and creamy products that can be applied and rinsed out easily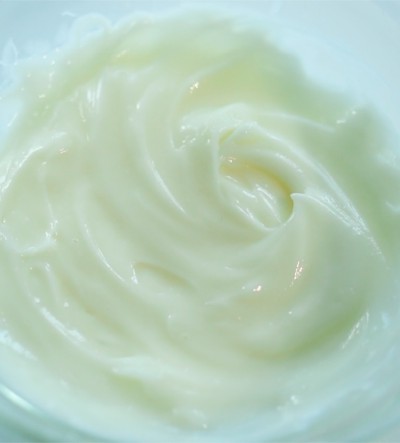 Customisation & Substitutions
As always, this recipe is customisable and can be adapted to use the ingredients you have available. Feel free to substitute some of the below with your preferred choice:
Butters and Oils: shea butter can be replaced by any other vegetable butter and most oils will work well as a substitute for castor and olive oil
Panthenol (Vitamin B5): this is an anti-static and conditioning agent that helps to leave your hair cuticle smooth and shiny. If not readily available this can be easily omitted
Hydrolysed Wheat Protein: other proteins such as Collagen, Keratin Protein and Silk Protein can be used, but for low porosity and protein-sensitive hair please leave out
Fatty alcohols: the above recipe uses Cetyl Alcohol and Cetearyl Alcohol. You can either use just one or replace with whatever fatty alcohol you have available e.g. stearyl alcohol or lanolin
BTMS: is a conditioning emulsifier that helps create a deep conditioner with "slip" that can be easily worked through your hair. You can use another conditioning emulsifier or replace with a regular emulsifying wax such as Olivem 1000 or Emulsifying Wax NF however, it will result in a different final texture
With that in mind I've tried to formulate a Raw Shea Butter Deep Conditioner that's reminiscent of the original Shea Moisture products we grew to love. By understanding the purpose of ingredients, you learn to experiment and create the products you want to see!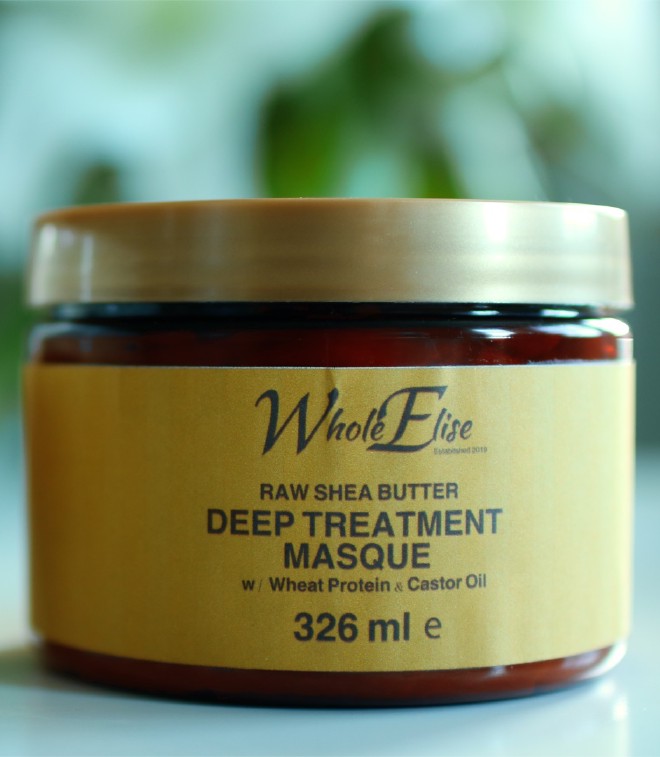 Return to top ↑