Intensive conditioning hair treatments are the fastest way to healthy, moisturised hair. And it just so happens to be one of the fastest ways to blow through your beauty budget!
Hair masks are packed full of rich oils, butters and natural ingredients that make every scoop worth its weight in gold! Fortunately, creating the highest grade of natural products in your own home, customised to your own hair needs that can out-perform commercial one-size-fits-all concoctions is what we're all about here!
Recipe
Heated Phase
50g Shea butter
40g Coconut oil
20g Mango butter
10g Cetyl Alcohol
Cool Down 1
46g Olive oil
20g Jojoba oil
10g Castor oil
Cool Down 2
4g Bentonite clay
2g Vitamin E oil
1g Essential oils (max)
Method
Measure out shea butter, mango butter, coconut oil and cetyl alcohol in a heat proof glass and melt over low heat
Once your heated phase has melted, pour in your liquid oils (olive, jojoba and castor oil) and mix until combined
Set aside your oils either in the fridge or at room temperature for about 30 minutes until your mixture has completely cooled.
Add the bentonite clay, vitamin e and any essential oils. Use an immersion blender for a couple minutes to ensure that the clay is thoroughly mixed into your hair mask
Refrigerate for another 30 minutes until your mask has thickened. Then using a whisk, lightly whip your mask to get a lighter, smooth texture
Place your mask into an airtight container and store at room temperature
This recipe makes 200g. See the interactive deep conditioning hair mask formula to customise the recipe or amount.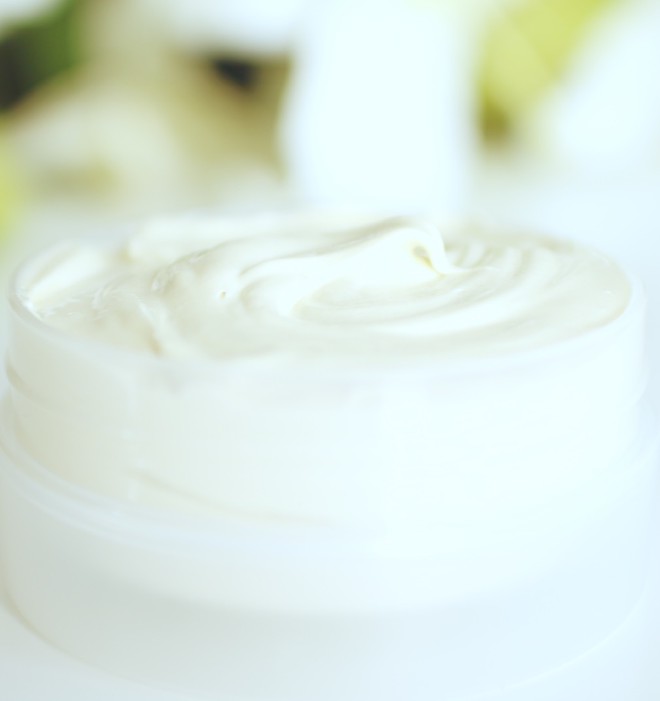 If you've ever wanted to make deep conditioners or intensive hair treatments, hair masks are the perfect place to start. They're richly intensive treatments designed to pump your hair full of natural oils and lipids for healthy, shiny and moisturised strands.
This is an in-depth guide on how to make your very own hair masks. But before we can get into that… Let's start with the basics!
What are hair masks?
Hair masks are intensive conditioning hair treatments that moisturise, protect and restore your hair. They're made up of a variety of potent moisturising ingredients such as oils, butters, botanicals, and wax and are designed penetrate the hair shaft over time. They're typically applied before the shampoo stage as they contain a much heavier concentration of emollients that need to be followed by a cleanser to remove residue product.
Confusingly, hair masks and deep conditioners are often used interchangeably but there are differences between the two and they serve different functions.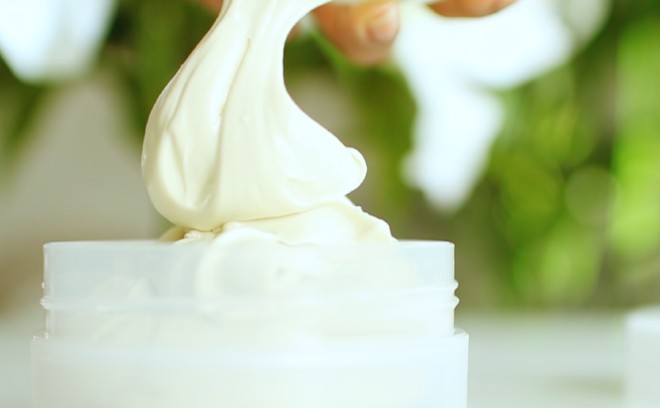 How do hair masks work?
Sorry to inform you but your hair is dead. It's been that way for some time now, I just thought you should know. But luckily for us, that's totally normal! Whilst our hair follicle is alive, the hair we see grow out of our scalp is a non-living structure mostly made out of a hard protein called Keratin.
Healthy hair is strong and resistant to damage, but as it grows our hair starts to degrade leading to split ends, breakage, knots and tangles. Lipids or "oils" are also present in our hair strands, mainly from the natural sebum our scalp produces. These oils play a vital role in sealing in our hair's moisture and fortunately - can be topped up by applying oil-rich hair mask. Hair masks target the outermost cuticle layer of hair that sustains the most damage.
Daily damage is a part of normal life but there are a few factors that make it worse:
Sun or heat damage from styling tools
Chemical processing such as relaxers, texturizers, bleach or dyes
Environmental factors like cold or strong winds
Combing and detangling
Tension and tight styling
Now if our hair was like it's soft-keratin cousin skin - it would be able to repair itself but unfortunately, we have no such luck! Other than waiting several years for a new strand to grow in its place, we have to rely on external treatments like hair masks and conditioners to ensure our strands stay as healthy and strong as possible.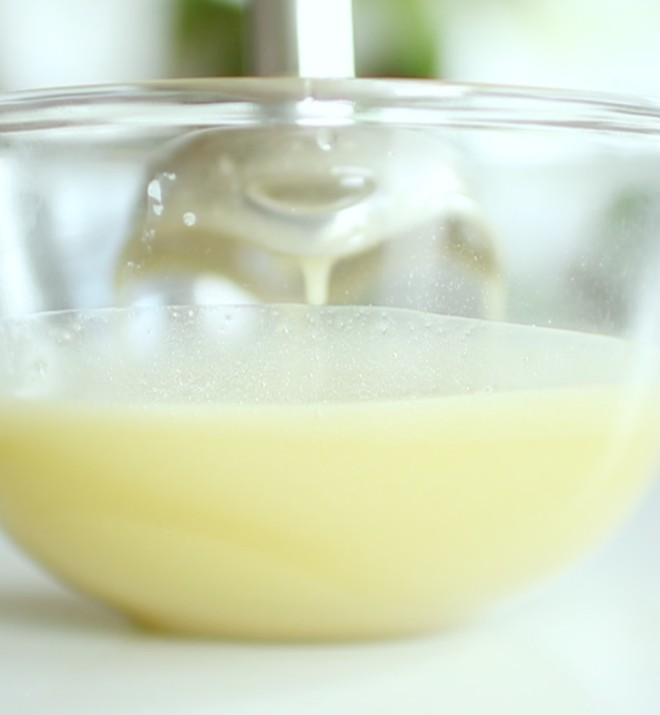 Benefits of using hair masks:
The best part about learning to make your own hair masks is that you can customise it to suit your specific needs and target problem areas for you.
Throughout this deep dive into natural hair conditioning treatments, we'll go through how to tailor your hair masks but as a general idea - here are some of the benefits you can expect from using hair masks:
Softer, healthier looking hair that has a nice shine
Stronger hair with an added spring to your curls or a bounce in its shape
Less frizz or more curl definition
Reduction in breakage, split ends and general damage
What's the difference between hair masks and deep conditioners?
Hair masks are typically anhydrous (don't contain water), relying instead on a mixture of natural oils and emollients that coat the hair shaft. As such, they tend to be denser but also require more time to sink into your hair in order to get the full benefit. Hair masks can be left on your hair up to an hour or even used as an overnight treatment. Whilst they can penetrate the outer layers of your hair cuticle and strengthen your hair follicles for smoother, healthier hair - they do not hydrate your hair like conditioners.
Deep conditioners are another form of intensive hair conditioning treatments that can be left on your hair for several hours, but unlike hair masks, they contain water. They have a mixture of water and oil-based ingredients so that they can hydrate as well as moisturise your hair. The addition of water, allows deep conditioners to have a variety of different purposes including moisturising, strengthening and even repairing damaged hair with the inclusion of protein.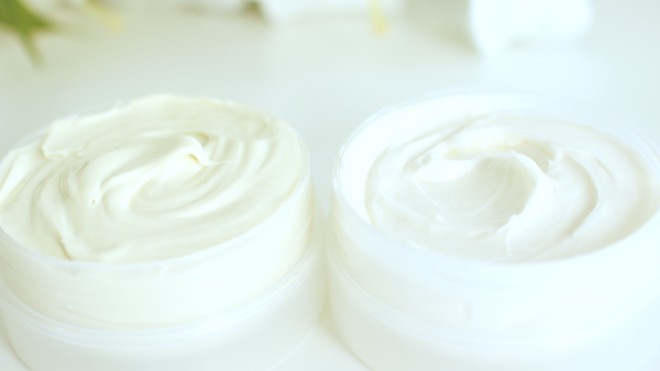 Should you use hair masks?
Yes. Absolutely yes. 1000 times yes! As mentioned hair masks and conditioners are really the only defence we have against damage, without which our precious strands might reach an untimely end! There are several benefits to using hair mask and everyone should see a visible difference after applying. But if you happen to have any of the following hair types - then hair masks are definitely for you!
Afro or Kinky Hair - I'm talking 4a, 4b, 4c and throw in the type 3s while you're at it! You probably already know this but the price of having gravity-defying, curvaceous hair is that it tends to run dry. The coilier the hair, the harder it is for the sebum to travel down your hair shaft to provide that much-needed protection. Not to mention that each bend can also be a weak point in the hair shaft. Fortunately, hair masks were made for you and you should be able to see an immediate improvement that only gets better with regular use.
Thin or Fine Hair - depending on your unique head of hair you might find detangling and styling a breeze! But if you have problems with single-strand knots or breakage it can be due to your hair strands being slimmer or lighter in numbers. Hair mask and conditioners bulk up your resistance to damage allowing your hair to flourish
Dry, Damaged or Frizzy Hair - Some hair is just naturally dry, whilst others have the moisture manually sucked out of it! Either way, ensuring that your hair can hold onto as much moisture as possible is your highest priority. A good hair mask will restore your natural barrier - smoothing down the cuticle for soft, shiny and healthier looking hair.
So now that we're all up to speed on just how great hair masks are… how about we get into learning how to make our own!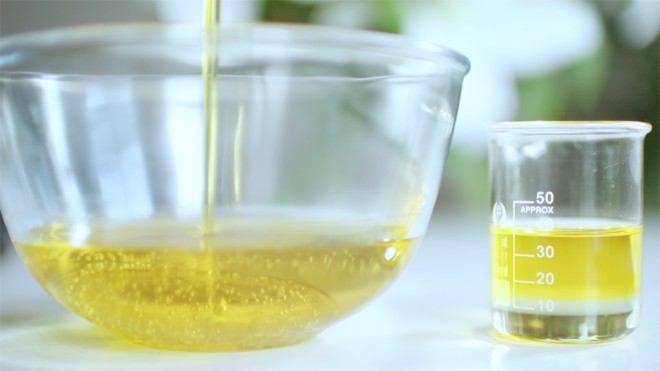 Ingredients
Get ready to pile it high and layer it thick! Hair masks are a rinse-off treatment, meaning that we don't have the same restrictions that apply to lotions and creams when it comes to ingredients.
If you find oil-rich creams too heavy for everyday use, hair masks are a great way to get all the moisturising benefits of oils and butters without having to worry about it weighing down your hair or causing build-up.
Here's a brief summary of some of the benefits of the oils & butters including in this hair mask recipe:
Shea Butter is able to penetrate your hair shaft making it great for moisturising but also protecting hair from breakage, dryness and split ends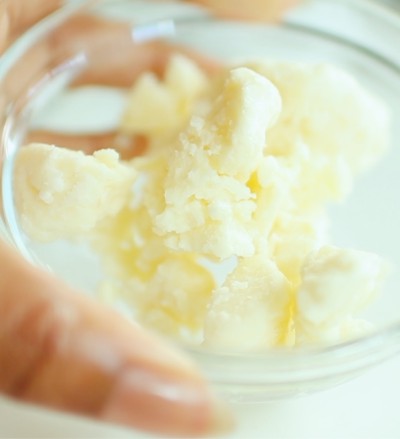 Coconut oil is one of the few oils that is easily absorbed deep into the hair due to its chemical structure. It's widely considered the most effective oil at protecting your hair from protein loss, reducing the risk of breakage and damage
Mango Butter has a lower melting point than shea butter, allowing it to effortlessly melt into your hair. It's great at reducing frizz and improving the overall appearance of your hair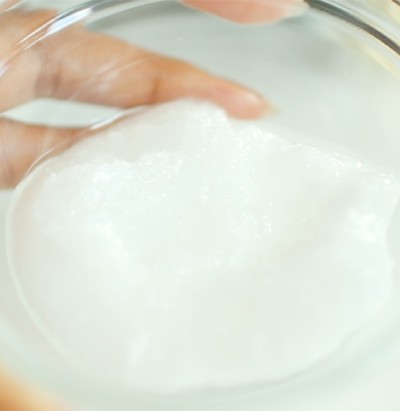 Olive oil contains proteins, antioxidants and antimicrobial properties that make it great for nourishing and strengthening hair. Its widely used in hair treatments to provide moisture, shine and stimulate growth
Jojoba oil is an amazing moisturiser for hair and scalp. It's composition closely resembles our body's natural sebum allowing to to repair the moisture barrier on our hair without disrupting the scalp's pH balance
Castor oil is an intensive moisturiser that conditions the hair. It's thick and glossy texture helps to provide lasting shine and definition for your hair.
Cetyl Alcohol
It might be a new (and not necessarily welcome) surprise to find an alcohol popping up in natural haircare recipe. But fret not! This is a completely different type of alcohol to ethanol and its infamous cousins. Despite being called "alcohol", cetyl has far more in common with oils and waxes than traditional alcohol.
Cetyl Alcohol belongs to a group of "fatty alcohols" that are derived from natural fats and oils. Other examples of fatty alcohols include stearyl alcohol, cetearyl alcohol, lauryl alcohol and more.
Cetyl alcohol acts as an emollient and is extremely moisturising on the skin but without the traditional "greasiness" of oils and butters. It's able to smooth the hair cuticle down for less frizz and longer-lasting moisture. Fatty alcohols also have a number of other functions in cosmetics and can be used to thicken, stabilise and improve the texture of emulsions.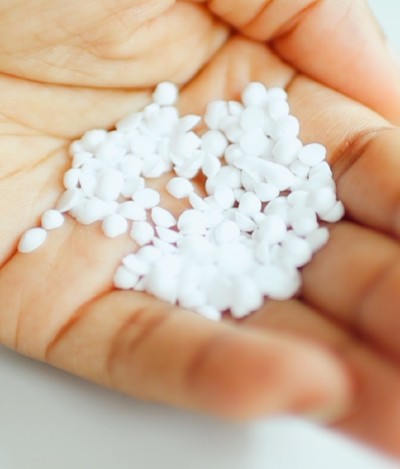 But the real reason for its inclusion here is one word: slip. That's right, this one ingredient can dramatically improve the feel of this hair mask, helping it glide through your hair and making detangling a breeze.
What is "slip" and why do we need it in our hair products?
For the uninitiated "slip" describes the viscosity and feel of a product with relation to how easily it's able to work through your hair. It's often responsible for why we feel a product is easy to work with versus one that requires a lot of effort. If you have kinky, curly or dry hair - slip is a must for all hair products to avoid damaging your hair.
Slip minimises potential damage done to your hair in the styling and detangling process. By lubricating each strand, hair can more easily glide around each other and unravel tangles and knots without breaking or requiring unnecessary tension. In short, the slipperier the product the easier it is to detangle with.
It is particularly important to pay attention to slip and texture of haircare products for afro hair. The natural kinks and curls have a tendency to wrap around one another causing knots, tangles and even matting. Conditioning products are great in aiding detangling as they help ensure your hair is moisturised, flexible and well lubricated. Oils and butters can provide some slip but particularly if a product is thick like with hair masks, creams and styling gels - it's important that they have enough slip to easily spread through your hair.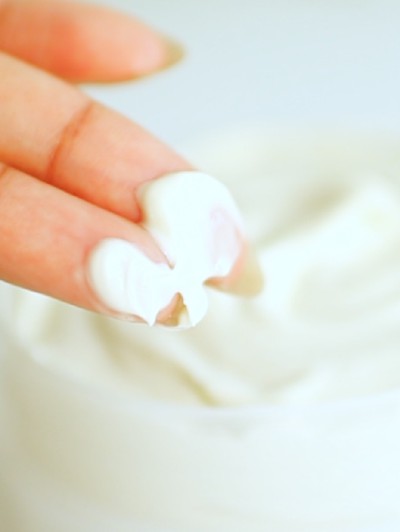 Not all haircare products are formulated with this in mind so being able to include fatty alcohols and other natural emollients in your homemade haircare can be incredibly beneficial.
Typically silicones and mineral oils are added to hair products with this purpose in mind but we don't need that here! Cetyl and other fatty alcohols are great ingredients to include, it's naturally derived and it has a variety of purposes which aid in making incredible natural hair and skincare products at home.
Benefits of bentonite clay for hair
Bentonite clay is known as a natural healing clay that is formed from volcanic ash and mined from the earth. It boosts the moisturising power of our mask, whilst also adding natural clarifying properties.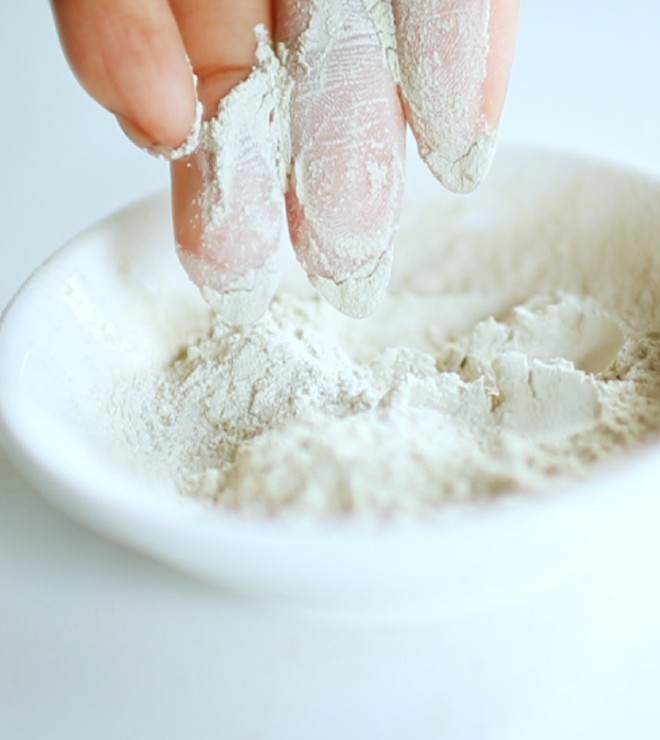 Some of the benefits of bentonite clay for hair masks include:
Clarifies and Detoxifies: bentonite clay can remove oil, dirt and build-up from your hair and scalp. It's anionic (negatively charged) so it's able to attract positive charged (cationic) substances that are removed from your hair when you wash out the hair mask
Antimicrobial: not only great for your hair, bentonite clays helps with dry and itchy scalp conditions with its soothing, antimicrobial properties
Moisturises and Defines: want those coils to pop? Look no further than bentonite clay! It removes frizz, locks in shine and smooths the cuticle for more define, frizz free hair
Bentonite clay is incredibly effective on its own as a clay mask, but adding a little to our hair mask allows us to cash in on all its wonderful benefits without having to deal with the mess and cleanup of a full-on clay mask.
Substitutions and customisations
As with any recipe, the best part is that you're free to make changes to suit your hair's unique needs. This hair mask is anhydrous, meaning that you have more room to play around with your oil to solid butter ratio to change the texture and feel of your mask.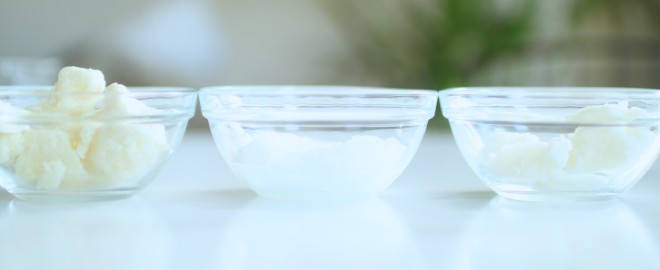 Oils:
The oils and butters used in this recipe provide broad coverage for targeting key areas such as: moisturising, softening, shine, frizz and definition. It's a cocktail of different emollients which can easily be swapped for your favourite ingredients. Good options include:
Avocado Oil
Argan Oil
Babassu oil
Butters:
This hair mask has shea and mango butter as its base, but any butter will do and you can add more or just use one. A couple alternatives are:
Mafura butter
Avocado butter
Sal butter
Cetyl Alcohol:
Cetyl alcohol is instrumental in creating a mask that is easier to apply and reducing the amount of tension applied to your hair. I highly recommend including fatty alcohols in your haircare products, particularly for afro-textured hair. The benefits aren't just limited to cetyl, you can use a variety of fatty alcohols instead, including: cetearyl alcohol, stearyl alcohol or behenyl alcohol.
It is also possible to completely leave this ingredient out of your hair mask, adding more liquid oil can aid detangling or adding a soft wax will help thicken the mask.
How to apply hair masks
This hair mask is designed as a pre-shampoo intensive conditioning treatment to moisturise and seal your hair. You can apply this hair mask to dry or damp hair depending on your preference.
Applying to damp hair, gently work the hair mask through your strands from root to tip. This is a thick treatment, so sectioning is advised to make sure that your whole head is evenly coated. You can leave this mask on for anywhere from 20 minutes to overnight. I typically recommend 1 hour to give enough time for the mask to sink into your hair. Use as much as you need in order to coat each and every hair strand!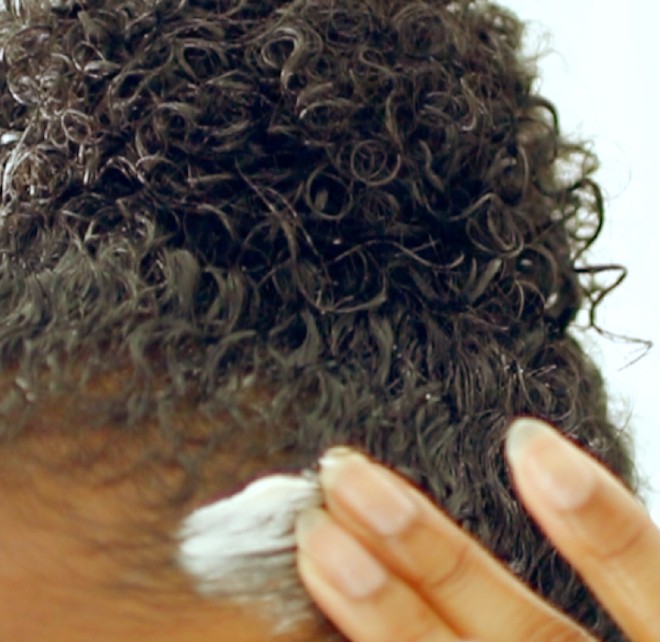 Application tips:
To speed up or aid absorption, gently heat your mask before applying or wrap your hair in a heated towel
Applying your mask to wet hair makes it easier to work through your strands and ensures that your cuticles are lifted for maximum absorption
Using a mask on clean hair does help it sink in faster, but it is not necessary and you will still need to wash your hair with shampoo afterwards
This conditioning hair mask is a great introduction into making more intensive hair care treatments, designed to moisturise and restore lustre to your hair. It will be a wonderful addition to any haircare regime. However, there is another hair treatment that is held dear by naturals around the world for its incredible ability to not only moisturise but hydrate and even repair parts of damaged hair: deep conditioners.
So now that we've got our feet wet, let's dive into the deep conditioner ocean!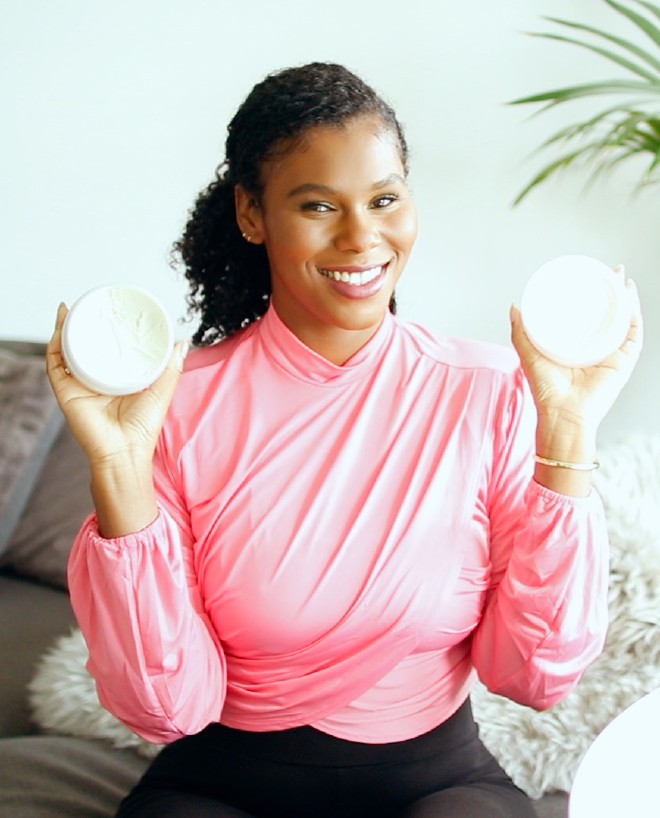 Return to top ↑