A good hair moisturiser does two things:
Provides Hydration - the water content must be high enough to penetrate the hair shaft
Retains Moisture - the product must contain oils that can effectively seal the hair strands
Sounds easy right? There's a little more to it.
When it comes to natural hair, common problems such as breakage, split ends, as well as dry & brittle hair, are all signs that your hair is lacking in hydration and or can't stay moisturised.
Now, there can be a variety of reasons why your hair isn't hydrated…your hair moisturiser shouldn't be one of them!
The best way to ensure that your hair cream is holding up its end of the bargain is to just make it yourself!
So, let's get down to business!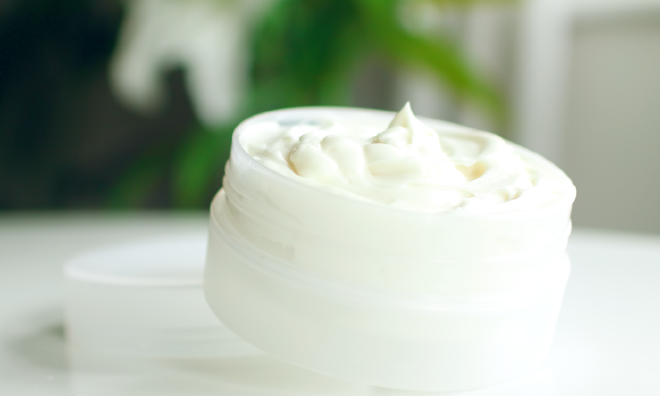 Recipe
Water Phase
183g Distilled Water
12g Glycerine
2g Colloidal Oatmeal
Oil Phase
25g Avocado Butter
5g Olive Oil
5g Coconut Oil
5g Jojoba Oil
13g Emulsifying Wax
Cool Down
12g Leucidal Liquid SF (Natural Preservative)
2g Vitamin E Oil (Antioxidant)
Essential Oils for fragrance (Optional)
Method
Measure out your water phase ingredients: distilled water, glycerine & colloidal oatmeal and your oil phase ingredients: avocado butter, olive oil, coconut oil, jojoba oil & emulsifying wax
Over a low heat (e.g. double boiler), melt both phases in separate heat proof glasses
Once the oil and water phases have completely melted, mix together and transfer to a flat surface
To create a rich & creamy emulsion, use an immersion blender or whisk. As the mixture cools and more air is incorporated, it will start to thicken and change to a pale cream colour
When you're happy with the consistency, you can move onto preserving and adding fragrance
Use a scale to add your Cool Down ingredients: natural preservative, antioxidant & any essential oils you would like for fragrance
Briefly mix again either by hand or using a blender to ensure that all the ingredients are evenly distributed
This moisturising hair cream can be stored in a traditional "tub-style" container as well as a wide-mouth pump bottle - whichever works best for you!
This recipe makes 250g of hair moisturiser. See the interactive hair cream formula to customise this recipe.
Ingredients
Hair creams, moisturisers, lotions, milks, butters… whatever you call them, are all just lotion recipes optimised for your hair rather than your skin. The basic formula remains the same. In fact, you can use any one of my lotion recipes as a hair cream if you wish. The same principles of moisture, apply to both hair and skin!
There are a couple of attributes you may want to prioritise in order to make a great hair moisturiser.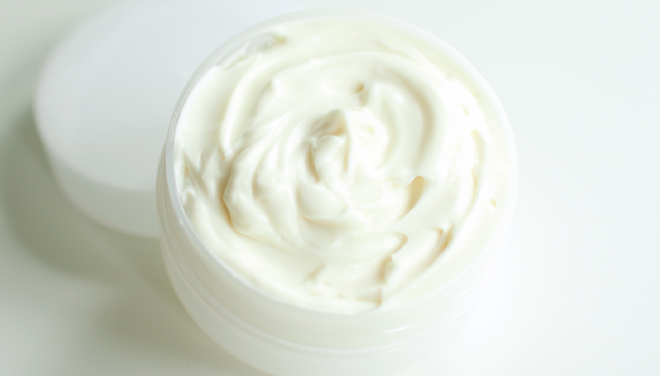 Hair Butters
For my hair cream recipe, I'm choosing avocado butter as a base. Now, this might be seen as a controversial decision - after all, shea butter is the reigning champion! Avocado butter is just as rich as shea butter, whilst being considerably lighter with a lower melting point. This makes it a great choice for a hair moisturiser, especially if you don't want it to weigh down your hair! Not to mention, layering products is a necessary component in most natural hair routines. So the fact that avocado butter doesn't flake AND works well with others, makes it a worthy contender in the butter wars!
Oils
Olive oil, coconut oil, jojoba oil… Okay, I'll be the first to admit - I went a little overboard here! But, unlike with skincare, where you have to worry about "greasiness" and pesky pores, the rules are far more relaxed for hair. Of course, you can feel free to stick to just one oil if that is your preference or if that's all you have available. Each oil has its own benefits. Collectively they only add up to 6% of our total recipe. So go nuts!
Oats
By now, you'd think I was sponsored by the "Oat Committee" - but this superfood really does it all! Whenever "moisture" is the main focus of one of my DIYs, I reach for colloidal oatmeal. Just 1g can boost the moisturising properties of any skincare or hair care product… so why not!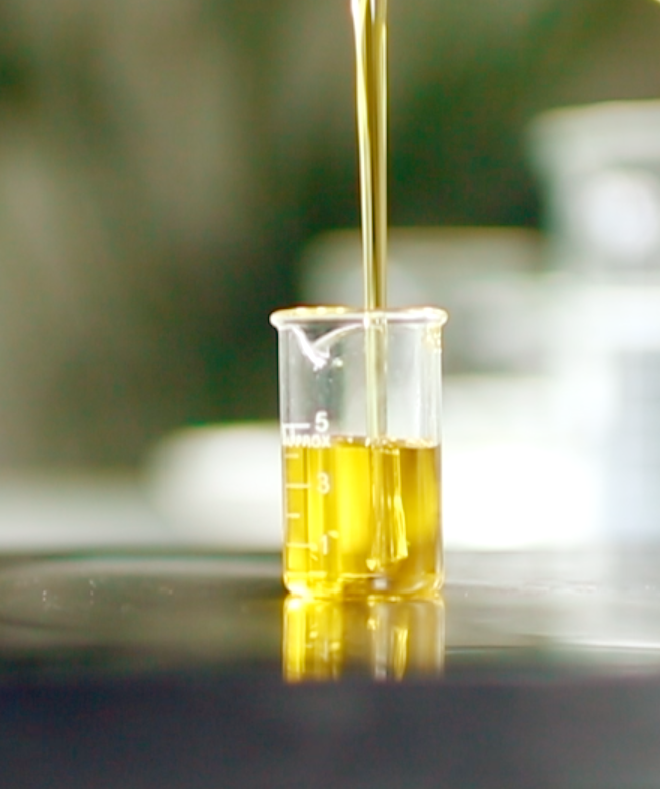 How To Use Hair Moisturisers
There's no hard and fast rule when it comes to how you use your moisturiser - if it works, then it's right! One of the best things about making your own natural hair care products is that you don't need to worry about silicones, parabens & sulfates which can affect how and when you use your products! Here are a few ways you can use this all-natural hair cream:
As an everyday hair moisturiser
As the cream or "C" in either the LOC or LCO method
Apply as a sealant on your ends to limit split ends or breakage
As an overnight treatment before washing your hair
DIY leave-in spray: Dilute with some water and place in a spray bottle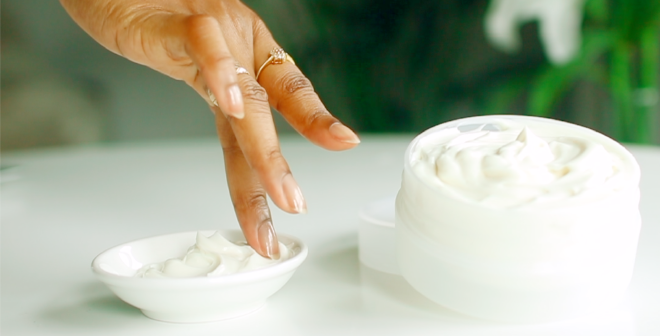 Return to top ↑