Recipe
Heated Phase:
30g Mango Butter
10g Beeswax
40g Olive Oil
20g Castor Oil
Cool Down:
1g Vitamin E Oil
1g Essential Oils (Optional Fragrance)
Method
Measure out your Heated Phase ingredients: Mango butter, Beeswax, Olive oil and Castor oil in a heat-resistant bowl.
Gently melt the heated phase over low heat using a double boiler or bain-marie
Once no solids remain, transfer to a flat surface and allow to cool slightly
When the mixture is cool but still completely liquid, add your Cool Down ingredients: Vitamin E oil and any essential oils and mix thoroughly to ensure even distribution
Pour directly into a dark-coloured or tinted glass tub-style container and leave the Hair Pomade to cool further until set
This recipe makes 100g. See the interactive hair pomade formula to customise this recipe and amount.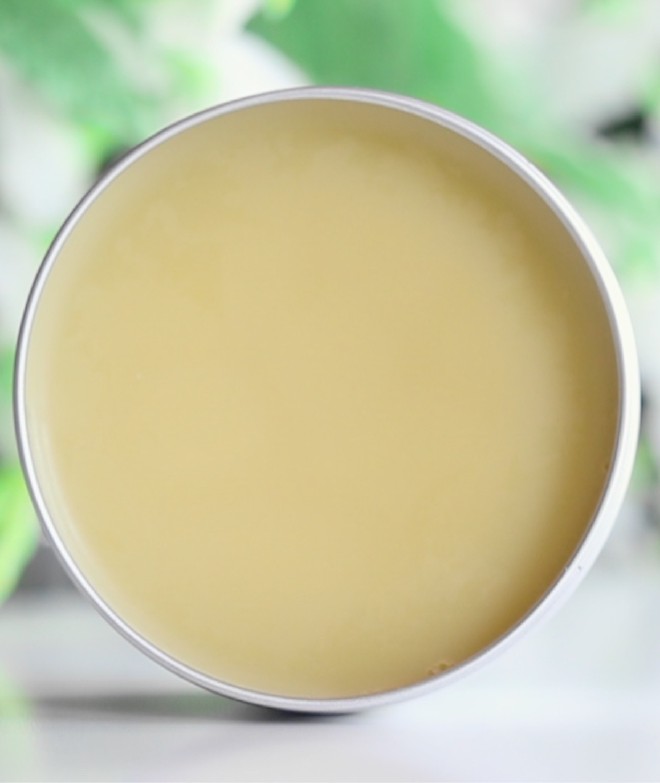 What is Hair Pomade?
Hair pomade is a type of hair styler that seals in moisture, enhances shine and provides definition and hold for hair. It's made by combing oils with wax that set into a solid balm. Pomades don't contain water (anhydrous) and are "sealants" that lock moisture into your hair to prevent your strands from drying out.
To create a creamy and luxurious consistency, I've also added mango butter to this recipe.
In addition to providing body to the pomade, vegetable butters condition your hair, leaving hair softer, smoother and restoring elasticity.
Feel free to substitute the oils and butter in this recipe with your preferred choice. Popular options include coconut oil, jojoba oil and shea butter.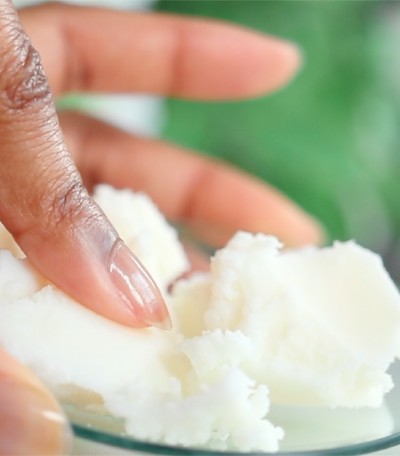 Pomades are unisex and are a staple product in both men's and women's hairstyling. They're particularly effective on afro hair, with regular use improving the overall look and feel of your hair.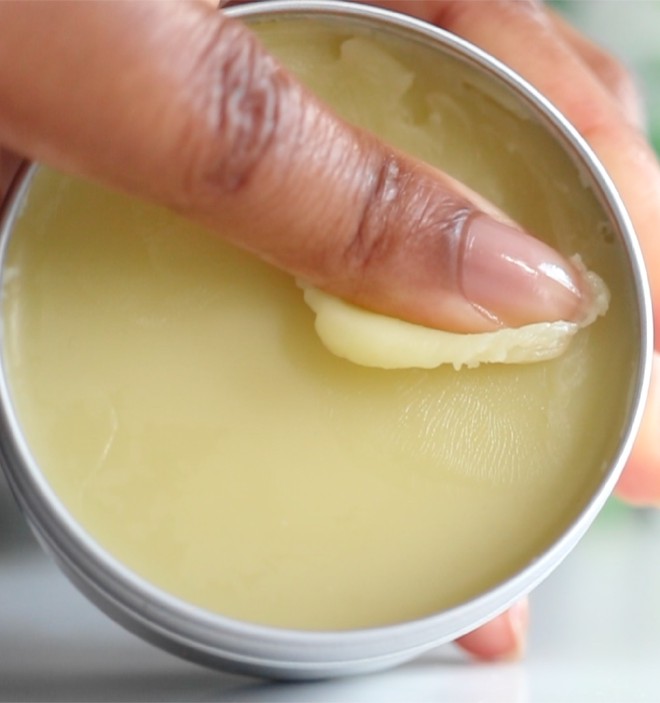 Benefits of Hair Pomade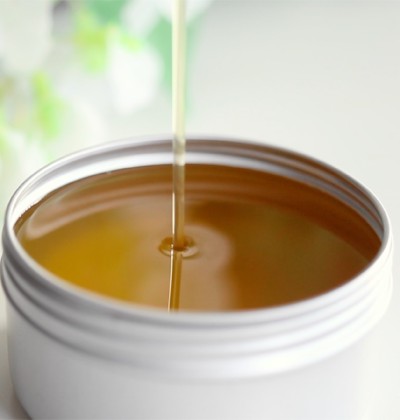 Provides medium hold for men and women's styling including: waves, sleek ponytails & buns, styling edges and taming flyaways and frizz
Reduces moisture-loss by providing a thin barrier on the surface of your hair to lock in moisture
Protects against breakage, conditions, smooths and softens hair
Nourishes both the hair and scalp
Provides shine and definition for healthy-looking hair
How to Use Hair Pomades
Hair pomades are most effective when applied as a finishing or styling product to pre-moisturised hair. See my natural hair moisturiser tutorial for a moisturiser that hydrates, conditions and moisturises your hair.
Take a small amount of your pomade and rub it between your fingers until it starts to melt. Once smooth and malleable, apply directly to your hair. This pomade can be used from root to tip, for even distribution use a comb, brush or your fingers to ensure the pomade coats your entire hair shaft.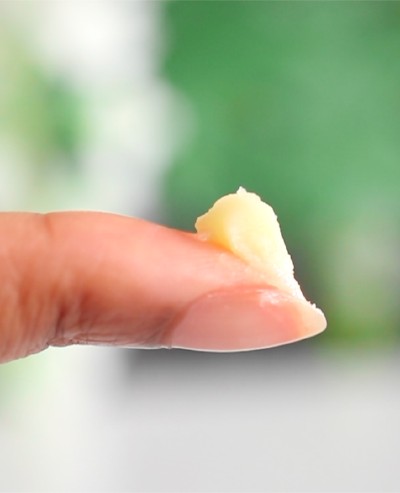 Return to top ↑