Creamy, luxurious but most importantly exfoliating! Level up your scrub game with emulsified sugar scrub.
Ingredients
Oil Phase (heated)
10g Mango Butter
8g Cocoa Butter
54g Almond Oil
30g Fractionated Coconut Oil
10g BTMS-50 Emulsifying Wax
4g Cetyl Alcohol
Cool Down
(once mixture reaches trace)
2g Optiphen Preservative (INCI: Phenoxyethanol (and) Caprylic glycol)
2g Vitamin E Oil (antioxidant)
2g Essential Oils (optional - but highly recommended)
2g Mica Powder (optional)
80g White Granulated Sugar (exfoliant)
Instructions:
Measure out your oil phase ingredients: Mango Butter, Cocoa Butter, Almond Oil, Fractionated Coconut Oil, BTMS-50 and Cetyl Alcohol
Combine the oil phase in a heat proof container and gently melt over low heat until completely liquid. Once melted blend for at least a minute to ensure they're mixed together
Allow to molten mixture to cool, blending every so often until it begins to thicken to at least trace consistency
Add in the cool down ingredients: Preservative, Antioxidant, and any optional essential oils and mica powder.
Blend together until incorporated, then add in the sugar and mix until evenly distributed
Pour into a tub-style container. It will firm up over the next 24 hours.
This recipe makes 200g of emulsified sugar scrub and should last for approximately 6 months. See the emulsified sugar scrub formula calculator to adjust amounts.
What is an emulsified scrub
Emulsified scrubs contain emulsifiers so that when the scrub mixes with water, it forms a creamy lotion that is easier to spread, exfoliate and rinse off when you're done. They're usually anhydrous (oil-based) formulas that moisturise as well as exfoliate your skin to leave it soft, supple and renewed.
Emulsified sugar scrubs, are basic sugar scrubs with an added emulsifying wax to create a luxurious, unique application. It adheres to skin for better exfoliation but can rinse off without leaving your skin (and bath!) feeling greasy. They're really simple to make yourself, and once you try them - they'll be your new obsession!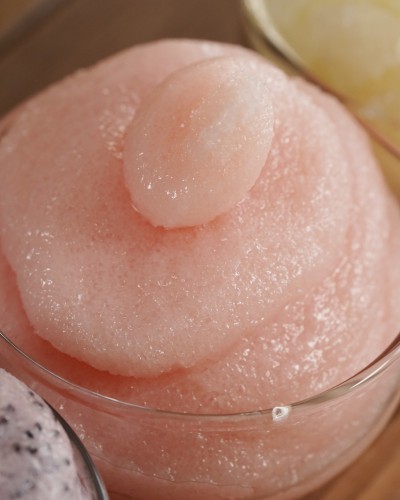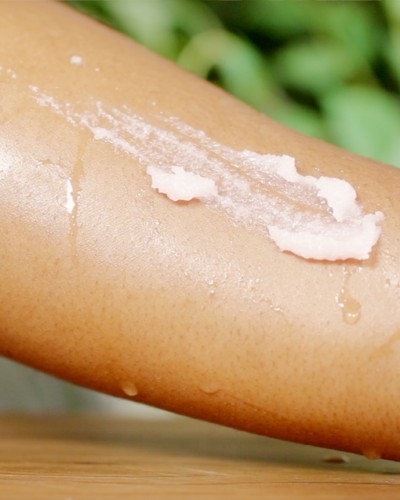 Benefits of emulsified scrub
Improved texture, reduce separation for deeper and consistent exfoliation
Easier to use and spread across the skin
Fast rinse off and clean up
Leaves less oily residue or slippery baths and showers
How to create moisturising sugar scrubs
While you can certainly just use one oil, I find it best to experiment with different butters and oils to create a unique emulsified sugar scrub.
For this recipe, I've chosen a combination of cocoa and mango butter, but you can substitute this with your favourite butter.
The addition of an occlusive butter such as cocoa butter also helps to seal in moisture and keep your skin hydrated for longer. This also prolongs that incredibly smooth and soft skin feel that you get after using a great emulsified sugar scrub!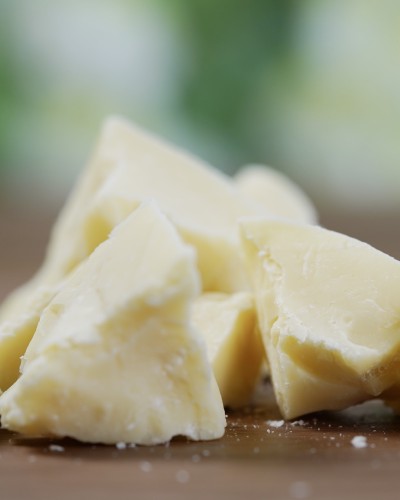 The key to a spreadable, creamy emulsification has more to do with your choice of emulsifier and co-emulsifier. Although BTMS is normally associated with hair products, it's conditioning qualities are an amazing fit for emulsified sugar scrubs. BTMS keeps the texture light and helps provide slip. You'll also find that you need to use less scrub to cover a larger area. For best results, you can substitute this with another conditioning emulsifying wax but any e-wax such as Olivem 1000 or Emulsifying Wax NF will work.
Is sugar a good exfoliant
Yes! Sugar is a natural and very affordable option for any exfoliating scrub! However the type of sugar you use will have an affect on the way your sugar scrub performs. Popular choices are:
Granulated White Sugar - this is best for all round body scrubs, the granules are large enough to slough away most of the dead skin, but will dissolve in water so that the scrub isn't too harsh on sensitive areas
Brown sugar - brown sugar is a gentler option than white sugar so it's more suitable for sensitive skin. It also has the additional benefit of being high in glycolic acid which helps penetrate deep into the skin for a more radiant glow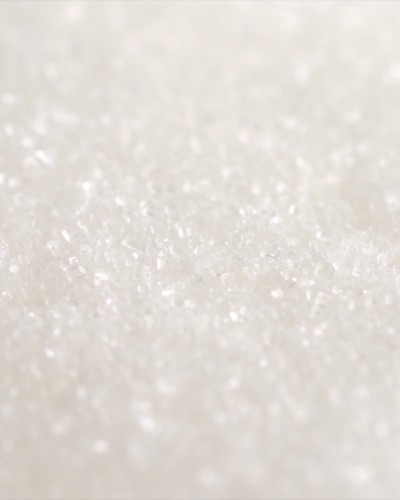 Caster sugar - this has the smallest granule size of all 3 options making it a great choice for an emulsified sugar scrub intended to be used on delicate areas of skin like the face.
In addition to choosing which type of sugar you prefer as an exfoliant, you can further customise this recipe by adding a unique fragrance or a vibrant colour.
Essential oil blends and coloured mica powder really elevate this emulsified sugar scrub recipe to a luxurious treat for the senses! This will also make for a beautiful gift during the holiday season!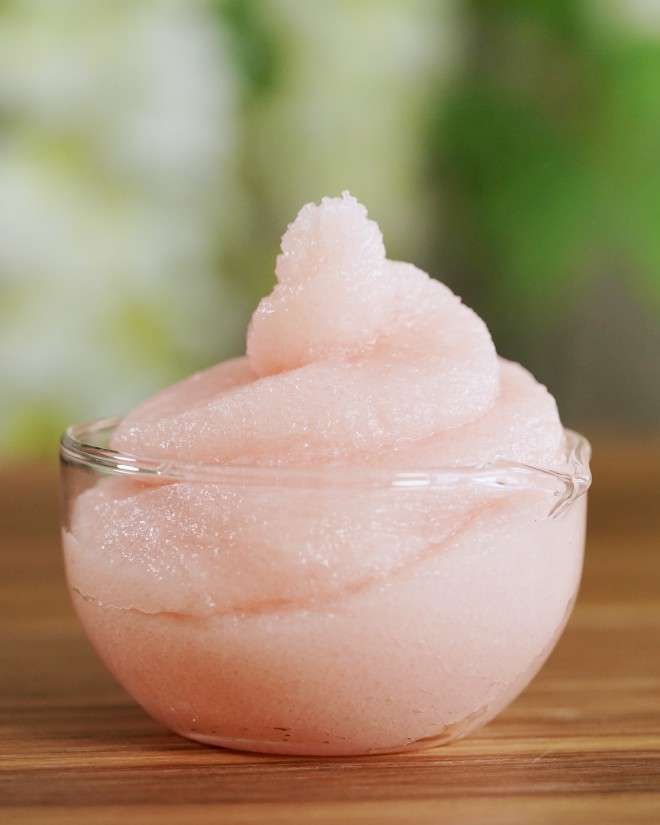 Return to top ↑