Whipped, creamy and impossibly light! Nothing beats the velvety smooth, melt at a touch, instant hydration of traditional body butters. If long-lasting moisture is your goal then look no further than this whipped body butter recipe.
Recipe
Heated Phase
100g Mango Butter
37.5g Cocoa Butter
12.5g Cetyl Alcohol
Cool Down 1
50g Fractionated Coconut Oil
37.5g Brazil Nut Oil
2.5g Vitamin E Oil
2.5g Essential Oils (Optional Fragrance)
Cool Down 2
Method
Measure out your heated phase ingredients: Mango Butter, Cocoa Butter and Cetyl Alcohol, and your cool down 1 ingredients: Fractionated Coconut Oil, Brazil Nut Oil and Vitamin E Oil in a separate container.
Gently melt the heated phase ingredients in a separate heat proof container over a low heat using a double boiler or bain marie
Once the body butter base has completely melted, remove from heat and let the mixture cool a little before adding cool down 1 ingredients
If you would like scented body butter, add your essential oils of choice at this stage. Mix thoroughly so that all the oils are blended
Place mixture in the fridge to set, it can take up to 30 minutes before it achieves a thick but still viscous "trace" consistency.
Once it starts to thicken, add cool down 2 ingredient: Arrowroot Powder. Ensure to mix thoroughly for a smooth mixture
To create a whipped texture, use an electric whisk to incorporate air into your body butter. Place in the fridge for 5-10 minutes between whisking to allow the body butter to firm slightly between whisking.
As the mixture sets and more air is incorporated, it will start to become lighter and change to a pale cream colour
Alternate between cooling and whisking until you are happy with the consistency
Store your Body Butter in a dark-coloured or tinted glass container and leave to set for 24 hours before using
This recipe makes 250g. See the interactive whipped body butter formula calculator to customise this recipe and amount.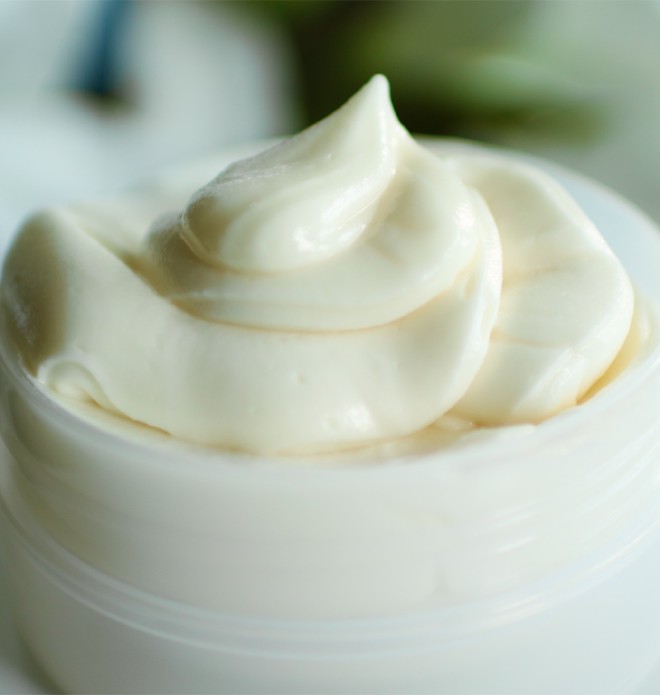 Making a light, whipped body butter
Whipped body butters have fast become the go-to for lovers of intensive oil-based moisturisers - and with good reason!
Rather than traditional body butters, they far more resemble whipped cream or soft served ice cream than butter, perfectly blending creamy butters with spreadable oils. And the secret lies in their name - whipped.
In principle, any body butter formula can be made into a whipped body butter without adjusting the ingredients or measurements. But if you want to ensure the lightest of body butters, then there are few criteria that you should be aware of when selecting ingredients.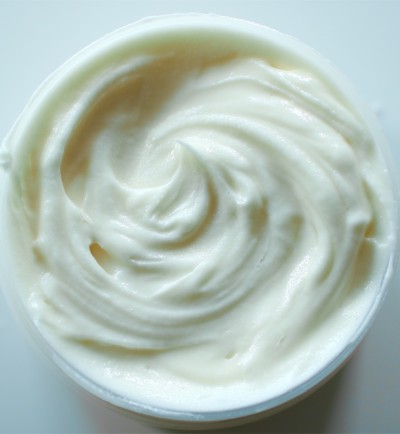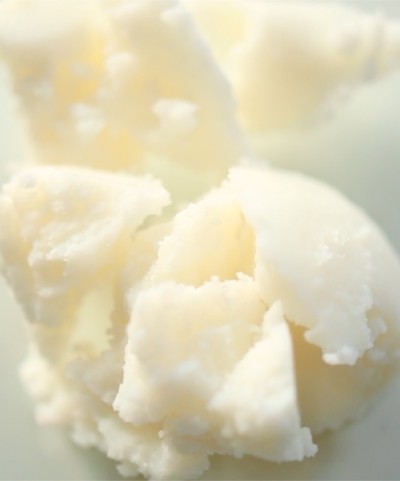 1. Butters
There are almost as many butters to choose from as there are oils! But you should pay particular attention to the melting point of the butters you wish to use as the base of your body butter.
Vegetable butter is typically the largest ingredient in the formula and as such has a significant effect on the final consistency. Vegetable butters can range from completely solid to semi-set at room temperature, all of which is determined by the melting point.
Choosing lower melting butters like
mango butter
,
shea butter
or even hydrogenated butters such as Avocado will produce a lighter body butter that requires less work to create an airy texture. You can also combine butters together such as in this tutorial that uses both mango and cocoa butter, to create a texture that's soft but doesn't feel overly tacky on the skin.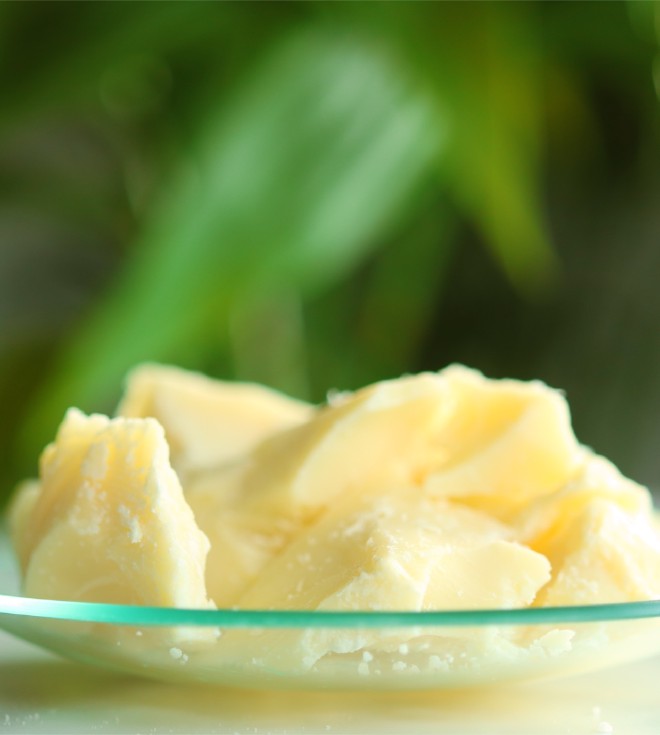 2. Oils
Oils. As with butters, oils are crucial in determining how fast your body butter absorbs and how easily it spreads over your skin. I'd avoid using heavy oils like castor and olive oil and instead choose lighter oils like grapeseed, baobab, argan, or apricot oil.
You're free to customise this recipe as you see fit, but for this whipped body butter I've chosen fractionated coconut oil. Fractionated coconut oil is derived from regular coconut oil but only the parts of the oil that are liquid at room temperature.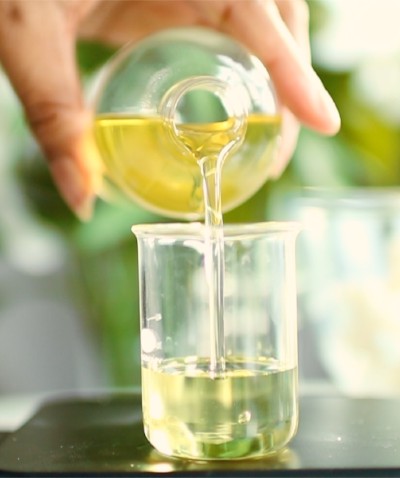 It's clear, odourless and completely liquid but absorbs super fast into the skin and retains high amounts of vitamins and nutrients. Extra virgin coconut oil is incredibly sensitive to temperature and can solidify unevenly which can affect the smoothness of your body butter.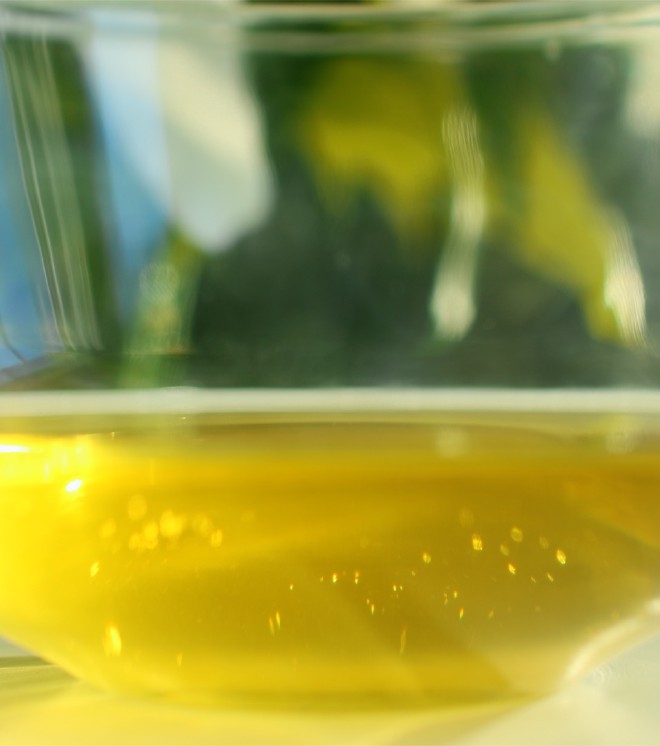 3. Air
Air. It's weird to think of air as an actual ingredient but it's essential for a light whipped body butter. The more air you incorporate the lighter your body butter will be, so the whipping stage is incredibly important.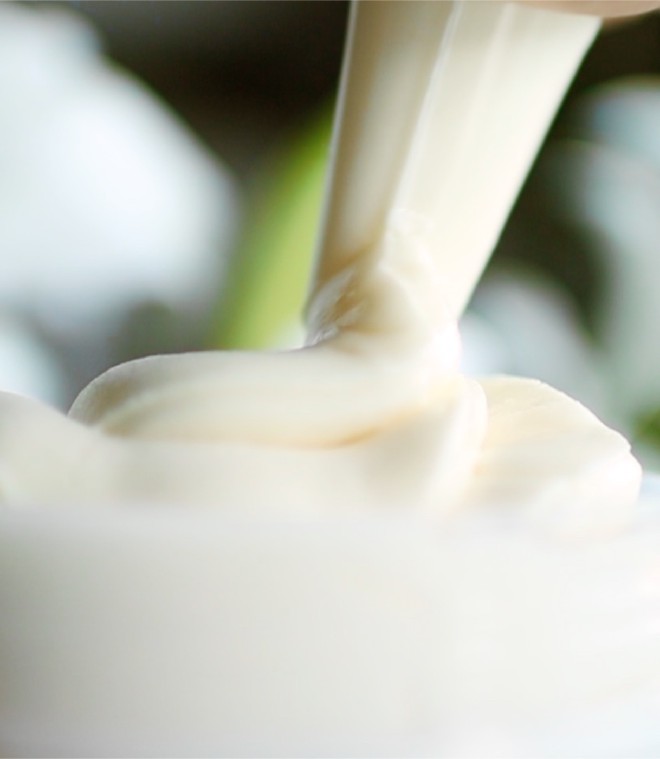 How to make body butter less greasy?
Whenever you have an anhydrous moisturiser that 100% oil-based, a certain level of "greasiness" just comes with the territory. Body butters are some of the most intensive moisturisers that you can use, incredibly effective at providing sustained and lasting moisture.
They're able to restore your natural moisture barrier and seal the skin to prevent further moisture loss. However, the key to their effectiveness is that thin layer remaining on the outside of your skin, providing a thin barrier that takes a while to absorb. It's this barrier that gives it a noticeable oily or greasy feeling.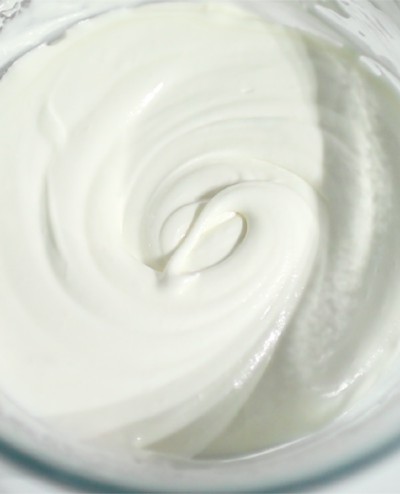 There are several ways to limit the greasiness of body butters including using: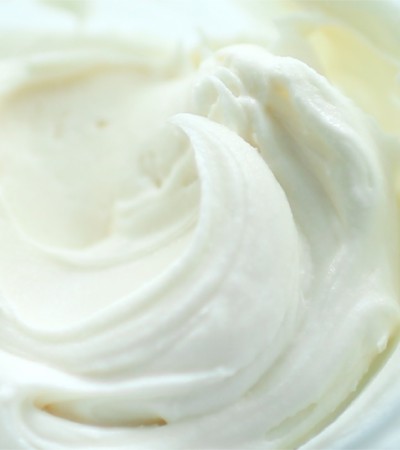 Light, Fast Absorbing Oils - not all oils are created equal! Some require only a few swipes before they sink effortlessly into the skin, whilst others take minutes before they're fully absorbed.
Fatty Alcohols - they help to add body to moisturisers but provide more slip than vegetable butters. You'll get an overall smoother consistency when spread across the skin but is far less temperamental than butters which can harden and soften at a whim.
Starches & Powders - fine powders are easily absorbed into the body butter, providing a silky feeling that "soaks up" excess oils without causing a grainy texture. Cornstarch and arrow root powder are popular choices to use.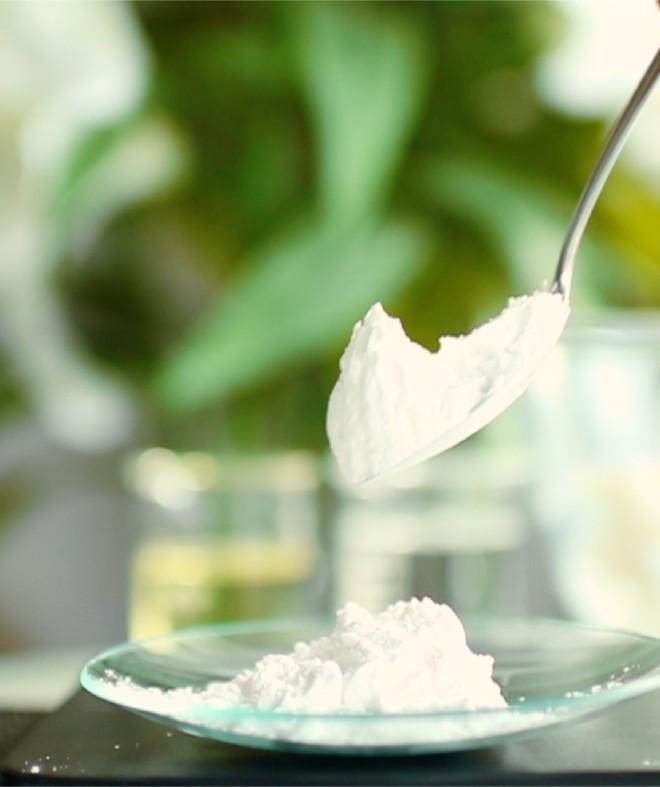 How to stop whipped butters from hardening?
Ever made a beautifully soft, whipped body butter only to find that the next day it's rock hard? What happened? It's common for a lot of whipped body butters to set much harder after a few days. There are a few reasons for this but don't fear - it's possible to retain the initial soft, creamy texture.
Like with most moisturisers you need to wait 24 hours after making your product
Butters & Oils - as discussed in the previous section, either using butters that are softer set or compensating with extra liquid oils to balance out the formula will help keep the body butter soft. A predominately cocoa butter formula will likely harden more over time, as it's a butter that is in a solid state at room temperature. Likewise, a formula that uses a semi-set oil like coconut oil, will also harden especially during the winter months so it's best to stick to liquid oils especially for whipped body butter formulas.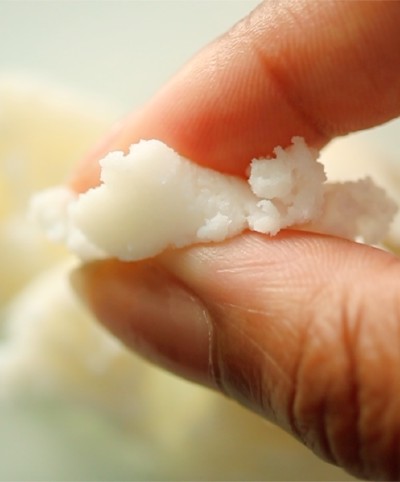 Incorporating Air - a lot of tutorials instruct to whip the body butter at the last possible stage or only once, which limits the amount of air you can add to the formula. Instead, alternating between whisking and cooling allows for tiny bubbles to foam throughout the butter. It creates a foam-like quality to the body butter that stays even after setting.
Whipped body butters are a great introduction to more intensive moisturisers, especially if you're coming from creams and lotions. They're a lighter version of traditional body butters but can still be customised to your specific skincare needs.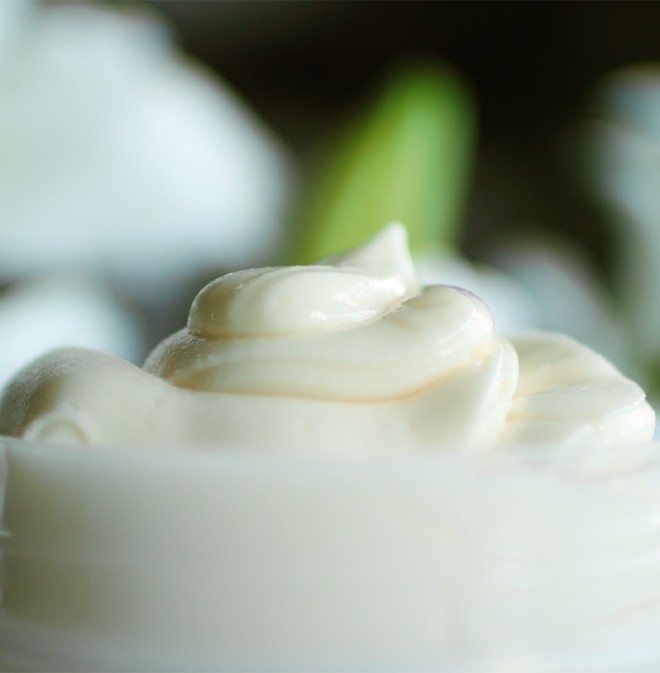 Return to top ↑