This one is close to my heart. Hair grease is long overdue a quality upgrade, but with a few changes, we can restore this staple to its former glory!
Recipe
Heated Phase:
66g Olus Oil
6g Candelilla Wax
Cool Down:
20g Fractionated Coconut Oil
7g Castor Oil
1g Vitamin E Oil (Antioxidant)
1g Essential Oil (Optional)
Method
Measure out your heated phase ingredients: Olus oil and Candelilla wax and your Cool Down ingredients: Fractionated Coconut oil, Castor oil and Vitamin E oil
Gently melt the heated phase over low heat using a double boiler or bain-marie
Once no solids remain, transfer to a flat surface and allow to cool
When the mixture is cool but still completely liquid, add your Cool Down ingredients and whisk thoroughly to ensure even distribution.
If you would like to add fragrance to your hair grease, add in any essential oils at this stage
Either immediately transfer to your container, or allow the mixture to reach trace and briefly whisk for a lighter consistency
Store your hair grease in a dark-coloured or tinted glass tub-style container to prolong its shelf life. This hair grease should last for 12 months.
This recipe makes 100g. See the interactive natural hair grease formula to customise this recipe and amount.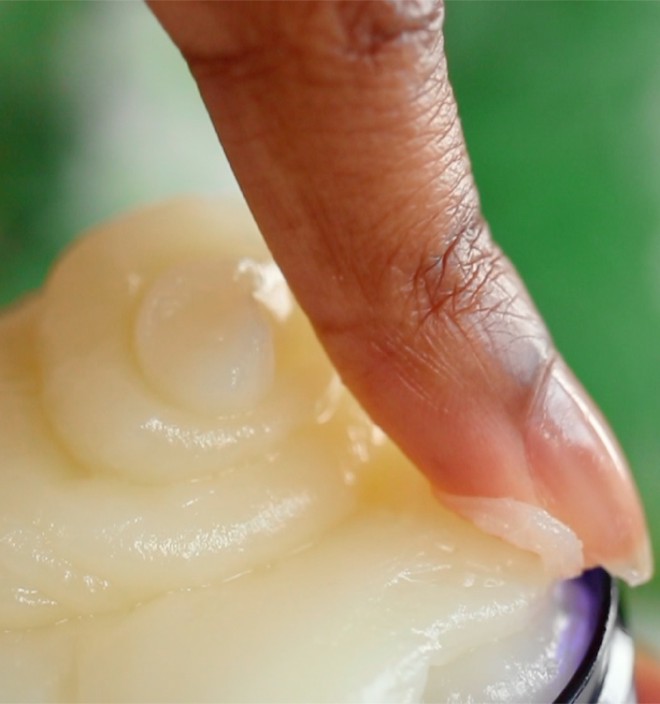 What is Hair Grease?
Hair grease is a petroleum-based hair styler that seals in moisture for lasting protection. It's semi-solid at room temperature but melts easily when massaged into your hair, helping to detangle, seal in moisture and prevent frizz.
Unlike traditional moisturisers and conditioners, hair grease is an occlusive agent designed to be applied to pre-moisturised hair. It provides a barrier of protection on the outside of strands limiting water loss. This keeps hair soft and moisturised for a much longer period of time. It's great to use for styles like braids, canerows, wash and gos and blowouts, as it provides shine, hold and makes hair easier to manage.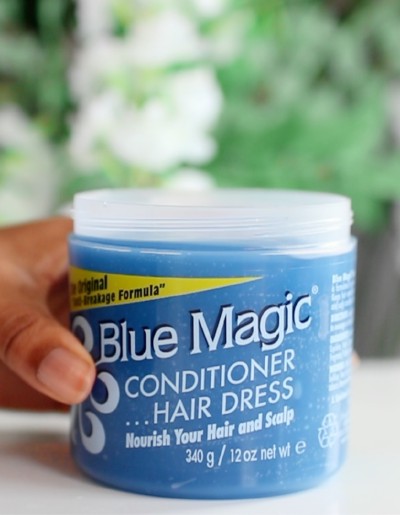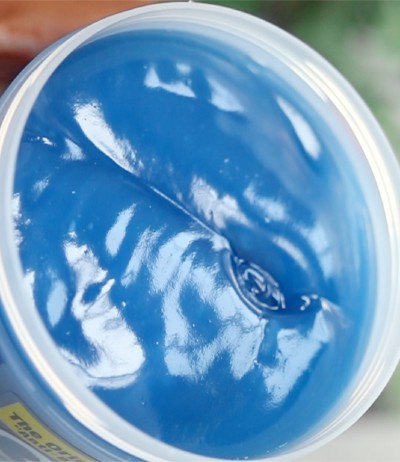 The majority of commercial hair grease is a combination of petroleum jelly and mineral oil - which is about a far from natural as you can get!
Petroleum and its derivatives (petrolatum, paraffin liquid, paraffin waxes, mineral oil etc.) are byproducts of refining crude oil to make gasoline and other petroleum products.
Due to this, they're not considered natural, organic, sustainable or especially eco-friendly.
Despite this, both petroleum and mineral oil are cheap and effective occlusive agents and emollients respectively, making them popular ingredients to use in the cosmetic industry.
Unsurprisingly, there's been very little innovation to improve the quality of ingredients used in hair grease - so if you want something done right, we have to make it ourselves!
To make a simple Hair Grease from household products, please see DIY Hair Grease.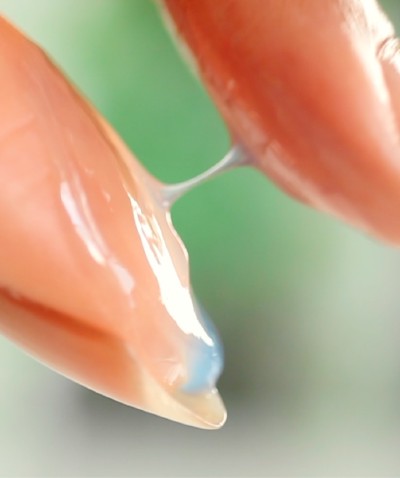 How to make natural hair grease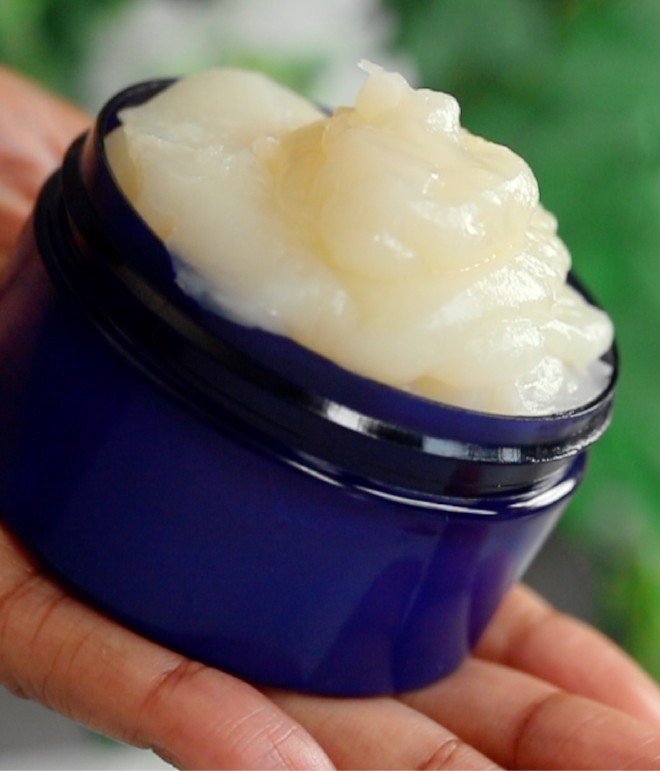 Hair grease can be broken down into 3 main components: sealant, moisturiser and styler.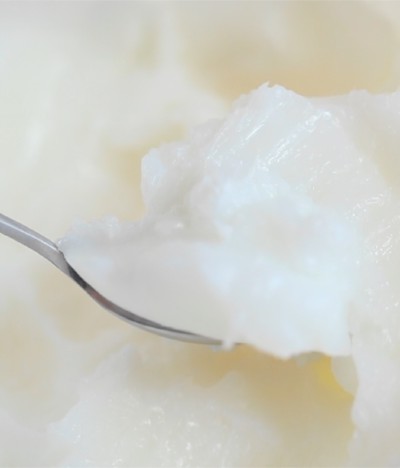 Sealant
Simple moisturisers can be made with oils and butters, but the unique qualities of petroleum jelly make finding a natural alternative a little tricky. Fortunately, Olus oil fits the bill perfectly!
Olus oil is a blend of natural triglycerides that has a semi-solid state which softens when warmed. But unlike petroleum that is only a sealant and has no moisturising properties, olus oil is also an emollient that replenishes vital hair nutrients in addition to locking in moisture.
Adding a wax also helps the occlusive properties of hair grease, and limits the "tacky" or "greasy" feeling you can get with anhydrous products. I'm using candelilla wax but beeswax or any alternative will work just fine.
Moisturiser
Traditionally, hair grease has been found wanting on the moisture-front due to its over-reliance on petroleum jelly that has no emollient properties. Fortunately, this natural hair grease recipe will nourish as well as style our hair!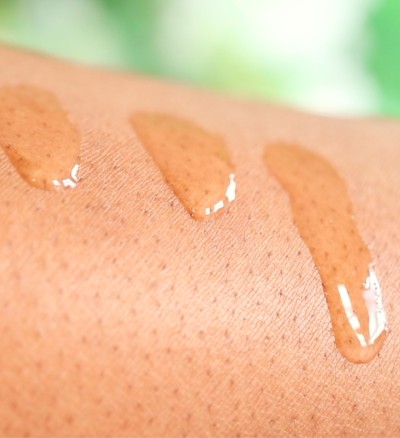 Mineral oil is a lightweight, all-purpose oil that serves as an emollient and dilutant for the dense petroleum jelly. For a natural alternative, look no further than coconut oil - specially fractionated coconut oil! Fractionated coconut oil is almost identical in texture to mineral oil, but it has the highest penetration level of all oils, allow it to sink deep into the hair shaft and fortify strands.
Castor oil is great for emulating the glossy finish of hair grease. It coats each hair strand leaving your hair soft, moisturised with that signature shine.
Styler
Finally, as a styler, hair grease needs to be easily worked into your hair, lubricating each strand to prevent friction and help with detangling. Its ability to melt into oil is crucial in functioning as a styler for afro hair. Combining semi-solid occlusive agents with lightweight emollients helps get the perfect balance.
Hair grease prevents moisture-loss, allowing your hair to stay moisturised for days. But it's important to make sure your hair is properly moisturised first before apply - check out my natural hair cream tutorial if you're looking for a great moisturiser.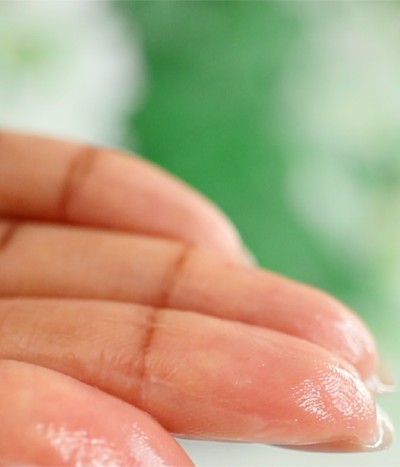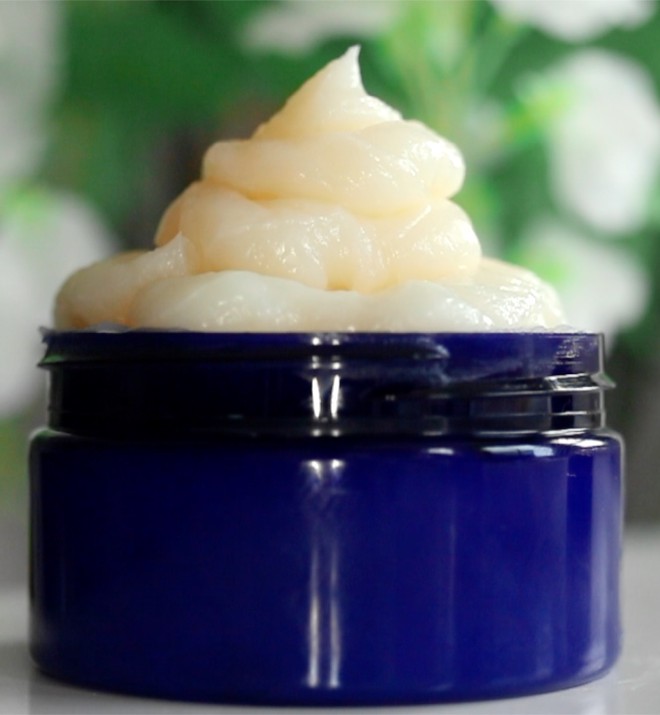 At one point, hair grease was one of the few products that catered to afro hair, so these products were used as the predominate styler in many homes.
However, as a "niche" product, little attention or care has been put into developing a hair grease that uses the best ingredients - exploiting our need for effective products.
As a celebration of black history, it gives me great joy to share a recipe that has been developed with love and care, with the health of its users in mind. Today we needn't rely on corporate interests to look after our hair effectively.
With these tutorials, I hope to share knowledge and recipes to give each person the tools to make their own quality products at home.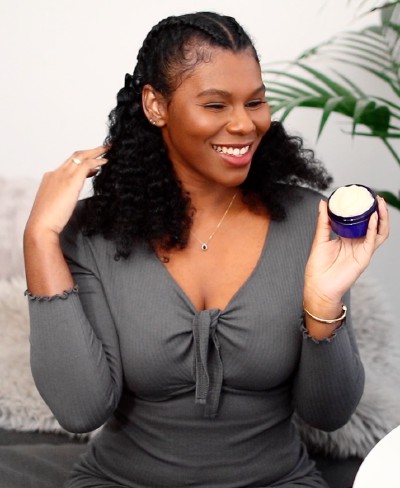 Return to top ↑