There's always a trade-off between perfectly laid edges and protecting the most delicate area of hair on our heads… or is there?
Enter this shea butter edge control balm: As a mixture of nourishing oils and butters, it provides a surprisingly decent hold and feels amazing on your hair.
Recipe
¼ cup Shea Butter
1 tablespoon Almond Wax
2 tablespoon Castor Oil
Essential Oils
1g Vitamin E Oil
Method
Combine the shea butter, almond wax & castor oil in a heat proof bowl
Slowly heat your ingredients over a low, gentle heat (e.g. a double boiler)
Once everything is completely melted, add the vitamin E oil (antioxidant)
Optionally, add fragrance: use any combination of essential oils, as long as the amount added does not exceed 1% of the total weight
Whisk thoroughly before the mixture sets, to ensure everything is incorporated
For a lighter edge control, allow the mixture to slightly set (trace) so that it's thicker and then whisk by hand to incorporate a little air
Pour into a container and leave to set completely. The colour should change from a bright clear yellow to a paler, opaque yellow.
This recipe makes 100g. See the interactive shea butter edge balm formula to customise this recipe and amount.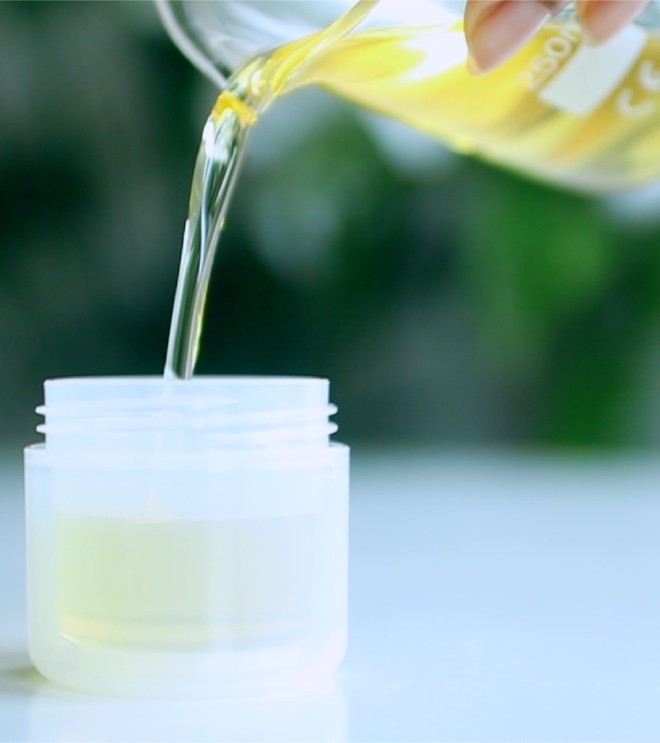 Ingredients
Shea Butter penetrates into the hair shaft, making it great for both moisturising and protecting against breakage, dryness and spilt ends. It's rich and creamy, plus melts at body temperature – helping it to easily absorb when applied to hair.
Castor Oil increases blood flow to the scalp, helping to promote hair growth. It's also an intensive moisturiser that conditions the hair. Plus its thick and glossy texture provides shine and hold.
Almond Wax is a great vegan wax option to provide hold. However, if you're looking for extra hold – any natural harder wax (such as beeswax) will work.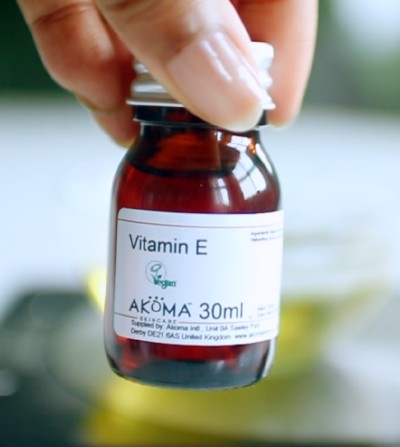 As there's no water-based products in our shea butter edge control recipe, only an antioxidant is needed to prevent the oils from going rancid. Vitamin E works great as an antioxidant, and also provides many other benefits for skin and hair. This recipe should last around 3 months.
If you're interested in more details about preservatives, check out my full lotion-making guide for more tips on how to preservative natural cosmetics.
No Almond Wax? No problem!
Almond wax is a pseudo-wax that retains most of the benefits from its parent ingredient Almond Oil, but it's not essential to include in this recipe. Beeswax or any vegan wax alternative will work. Here a few you can use as a substitute:
Candelilla Wax is the most popular vegan alternative to beeswax, this is a hard wax that will produce a firmer set edge control
Sunflower Wax has a non-sticky feel and will add extra shine to your edge control
Berry Wax is softer than almond wax so you'll need to use it in combination with another harder wax e.g. candelilla or beeswax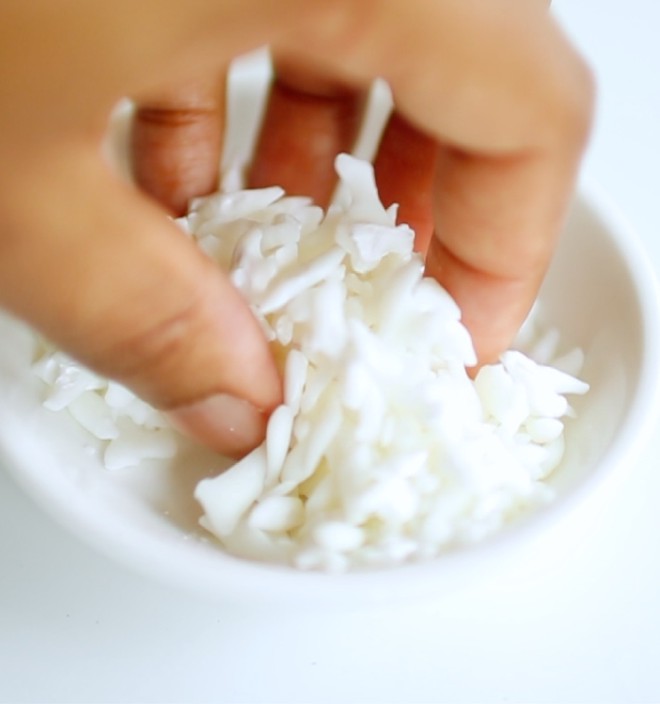 Using the balm
This edge control recipe has a balm consistency, rather than a typical gel. So to get the best results, I recommend using your body heat to melt it slightly before applying.
Take a little of the balm and rub it into your fingers to melt it, making it slightly more malleable. Then apply it to your edges or hair as usual.
This way, you won't get any flakes of product build-up!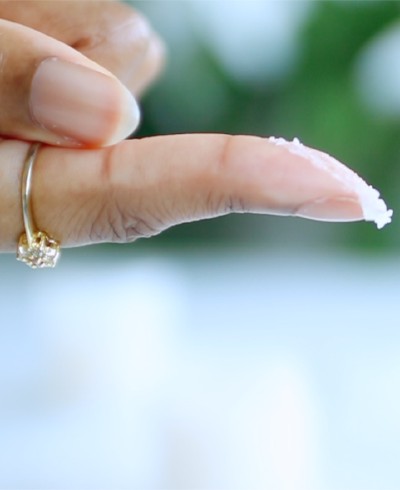 Everyday edge control
Creating an edge control option that tames flyaways and provides some hold, without harming the sensitive hairline area was the goal of this DIY. While this edge balm may not provide an unfailingly firm hold during the hottest, most humid days of summer, it's a pretty dependable option for everyday use.
The combination of hair and skin-friendly ingredients will keep edges looking great and feeling nourished.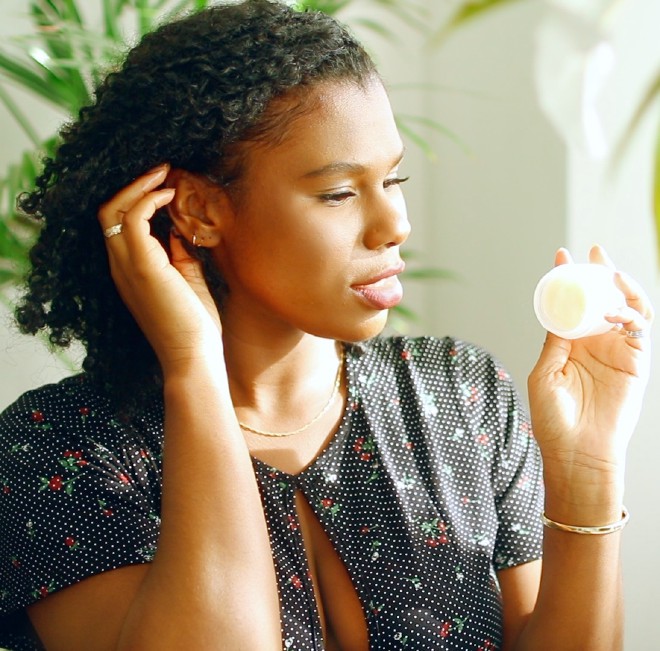 Return to top ↑