Love using natural hair gels like flaxseed or fresh aloe vera, but wish they would last that little bit longer? You NEED to try this Hair Gel!
No more boiling flaxseeds or harvesting aloe vera! Learn how to make a thick natural gel using xanthan gum that will last for months instead of days, and leaving your hair soft, defined AND moisturised!
Recipe
Phase 1
10g Glycerine
4g Xanthan Gum
Phase 2
182g Water
2g Hydrolysed Wheat Protein
2g Aloe Vera Powder
2g Preservative Eco
Method
Measure your phase 1 ingredients: glycerine & xanthan gum, and your phase 2 ingredients: distilled water, hydrolysed wheat protein, & aloe vera powder.
Prepare the xanthan gum first by mixing it with the glycerine. Leave the xanthan mixture to hydrate for 20 minutes
To the water, add the protein and aloe vera powder
Use a scale to add your preservative and thoroughly whisk until everything is combined
Pour a little of the water mixture into xanthan gum and whisk thoroughly. Once there are no lumps, add the remainder of your water ingredients and whisk until the gum mixture is evenly incorporated
Leave your hair gel to set for 30 minutes
Once your hair gel has thickened it should have a smooth, clear, appearance. Transfer into your container. You can either use a pump style bottle or a wide container for easy access.
This recipe makes 200g of hair gel. See the interactive hair gel formula calculator to customise this recipe.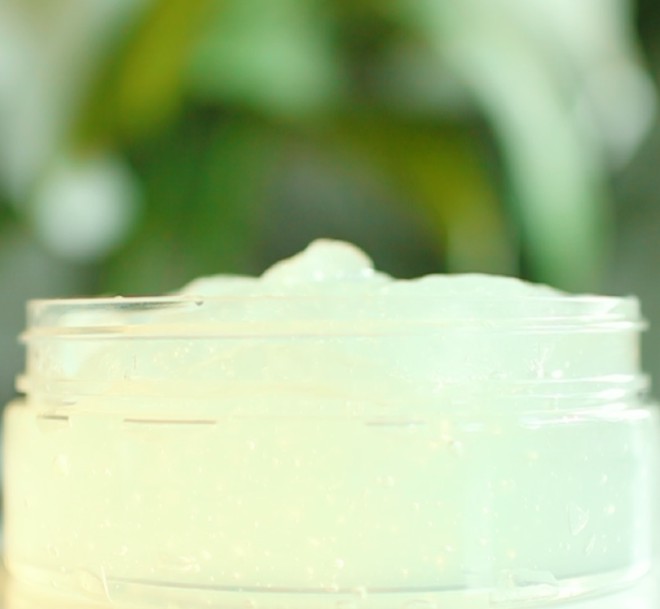 What are gums?
Gums are natural polymers used to thicken or stabilise food and cosmetics. There are several different types, agar, guar gum, konjac and of course xanthan. They do have slightly different properties but they all work the same way: when you mix gum with water, it swells, thickening the liquid to form a gel.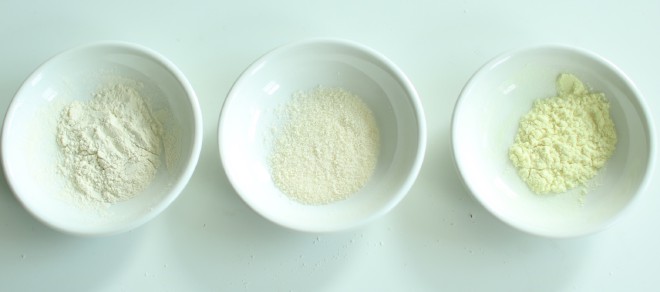 Natural gums have a variety of different purposes and in cosmetics, they can be used to modify viscosity and texture and work as a natural stabiliser. As most gums are edible they are quite versatile - you can use them to thicken sauces in food, add texture to lotions and of course make gels.
How to Use Xanthan Gum
Xanthan Gum is probably the most popular and widespread gum, it's available in most supermarkets and health stores. It's formed by fermenting sugar and actually comes in two varieties: regular xanthan gum and clear xanthan gum.
Depending on which one you have, you will get widely different results in making hair gel.
Regular xanthan gum that you find in most stores has a fine powdery consistency and creates a cloudy gel. It thickens nicely and can be used in most cosmetics, but it produces a cloudy gel that is prone to lumps.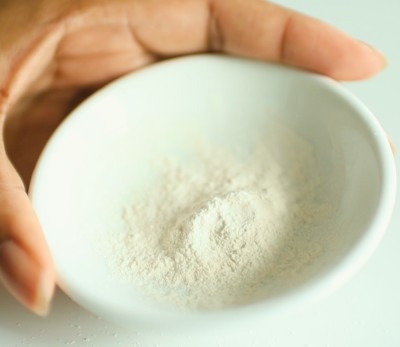 Clear xanthan gum (also known as "cosmetic grade") is a higher purity of xanthan that can thicken mixtures more quickly and produces a clear see-through gel. In most recipes you likely won't notice the difference between the two - but if you'd like to replicate the crystal clear store-bought hair gels, it worth using clean xanthan gum.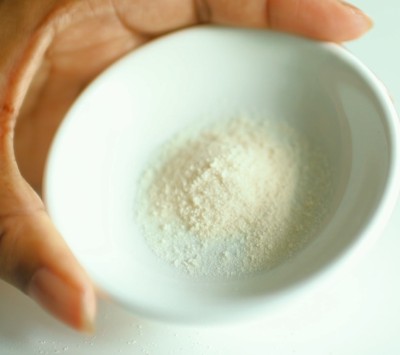 Despite being widely used in both the food and cosmetic industries, xanthan gum can be a little tricky to work with. It can develop a gloopy or snot-like texture which sounds about as unpleasant as it looks! But xanthan gum actually produces a great gel with excellent hold - it completely dissolves leaving a clear gel that doesn't leave flakes.
If you've had problems using xanthan gum in the past, don't give up! In this tutorial, I'll show you a fool-proof way to make hair gel, no clumps, no bubbles, no sliminess - just a silky smooth thick natural hair gel.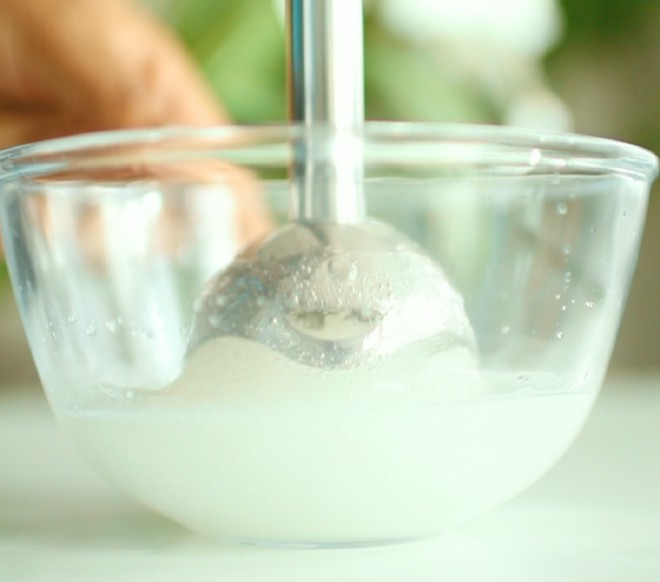 The importance of glycerine
Glycerine is the key to making a smooth hair gel with xanthan gum without lumps. If you mix xanthan gum directly with water, it will immediately begin to thicken before it's had a chance to evenly disperse throughout the liquid. This is what leads to lumps and uneven gels.
Glycerine is unique in being able to mix with xanthan gum, without triggering its swelling abilities. Powders tend to clump together but having the xanthan mixed in with the glycerine helps to evenly disperse the gum throughout the water, allowing a smooth gel to form.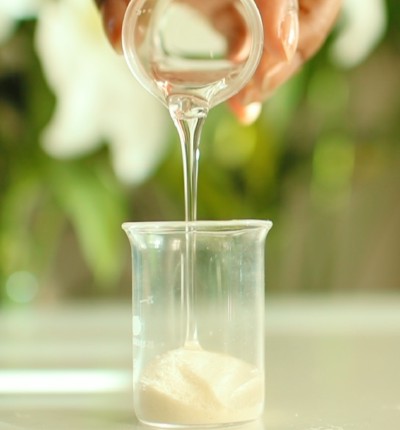 In addition to helping with the xanthan, glycerine is an excellent humectant that helps keep your hair strands moisturised and soft. Most styling gels can be extremely drying, but the high water content and glycerine give our hair gel hydrating properties that keep your hair nourished throughout the day.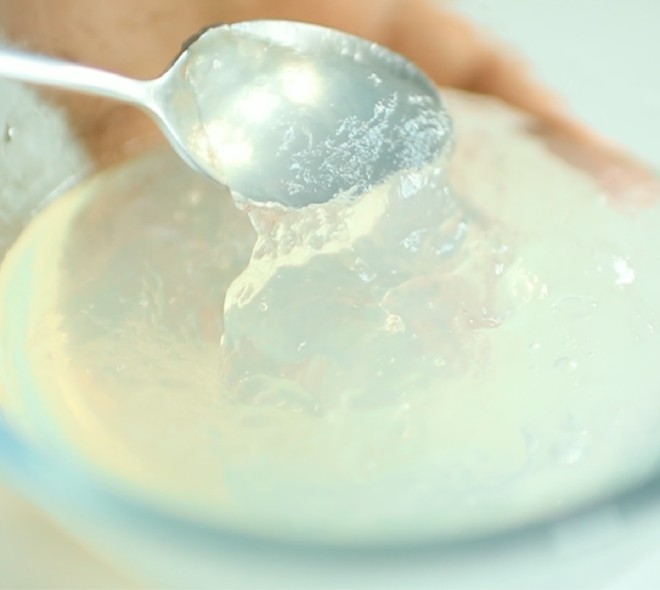 Active Ingredients
Aloe Vera Powder
Can we even call this a natural hair gel without aloe vera? Even though we're not extracting the gel from fresh aloe vera leaves, it's still possible to get all of the vitamins, and hair strengthening nutrients that aloe has to offer.
Aloe Vera Powder is a highly concentrated ingredient made from fresh aloe vera leaf. This is an organic powder, extracted from high-grade aloe vera, so you still get all the benefits. In fact, this is what is used in store-bought aloe vera gel products. They use highly concentrated aloe juice or powder like the one listed above and mix it with water, preservative & a thickener - this creates a light thick gel that doesn't spoil like fresh aloe vera.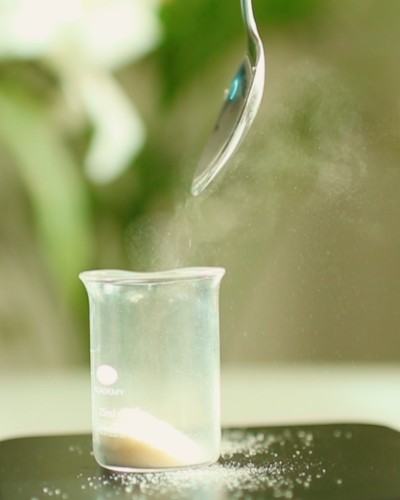 Protein
Adding a little protein can give you hair gel a strengthening and protective boost. Hydrolyzed protein have small molecules that attach themselves to the hair strand, helping to smooth the cuticle whilst also fortifying your hair. Proteins also have the ability to attract water like glycerine which helps keep your hair, moisturised, protected and strong! This is what gives your hair gel the ability to define your hair, strengthen your curl pattern for lasti9ng hold.
How to use Hair Gel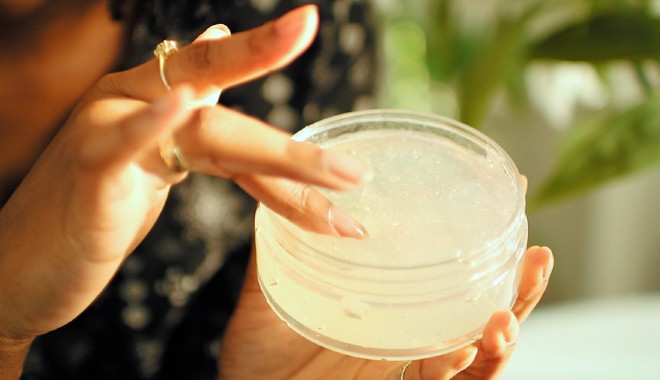 This is a water-based gel, so it's great for defining curls, eliminating frizz, wash & go's, twist outs, braids outs - any styles that are done on wet hair. This gel is excellent at holding styles - even in humid climates and providing the necessary rigidity that you don't often get with plain aloe vera or flaxseed gels.
It's important to note that you might not want to use this gel for dry styling because its high water content can revert your hair back to its original texture if you have straightened styles.
Apply to either wet or damp hair, by raking or smoothing the gel to ensure your strands are evenly coated. For extra definition, you can apply curlers, the shingling technique or braids to enhance curl definition.
Despite how thick this gel looks - it's incredibly light and easy to work throughout your hair. Unlike with commercial gels, jellies, curling custards etc. this doesn't have a sticky texture, it has al the slip without the grease! It feels very similar to store-bought aloe vera gel, in a way that's actually what it is.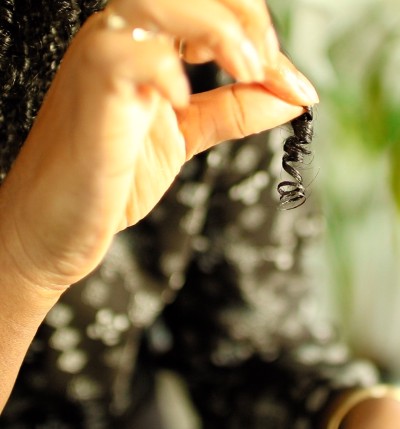 But it has extra hold and sinks effortlessly into your strands, leaving no trace except for beautifully soft and shiny hair.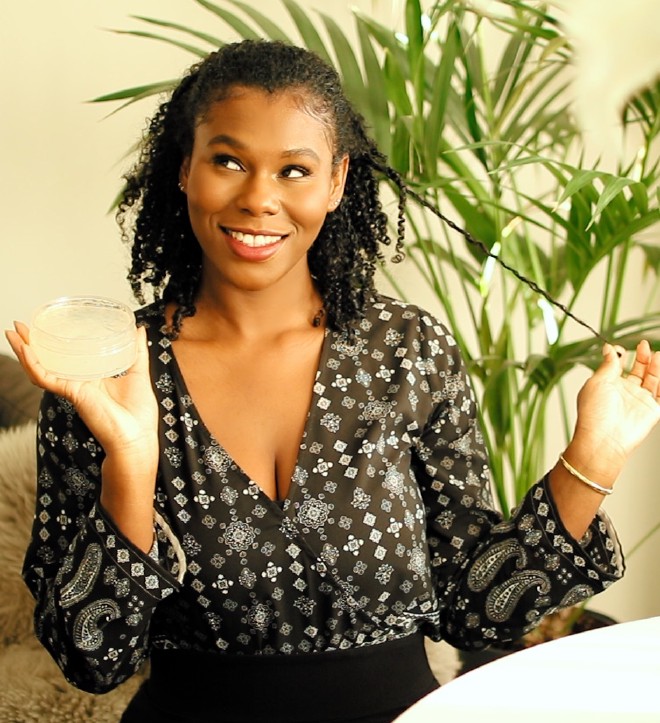 Return to top ↑