Making your own shampoo is easier than you think - in fact all you need is water, a surfactant and a thickener - the last one is optional too! This clarifying formula makes a mild shampoo that gently cleans but doesn't strip your hair of its natural oils.
This shampoo is a great cleanser to use for hair routines that contain heavier products like butters, gels and oils.
Recipe
Phase 1
95g Distilled Water
60g Lavender Hydrosol
75g Decyl Glucoside
45g Cocomidopropyl Betaine
6g Glycerine
1.5g Guar Gum
Phase 2
3g D Panthenol [optional]
3g Hydrolysed Wheat Protein [optional]
3g Natural Preservative
Phase 3
0.1g Citric Acid (a small sprinkle)
Phase 4
1.5g Xanthan Gum
6g Glycerine
Method
Measure out your water phase ingredients: Water, Hydrosol, Decyl Glucoside, Cocamidopropyl Betaine, Glycerine and Guar gum. Mix the glycerine with the guar gum before adding it to the water. Once evenly disperse, combine the rest of your phase one ingredients together and whisk thoroughly
For additional moisturising properties measure out phase two ingredients: D panthenol and hydrolysed protein along with your preservative
Add phase two ingredients to your shampoo base, mixing thoroughly to ensure even distribution
Check and adjust your pH by using either pH strips or a meter. Add small amounts of citric acid, whisk thoroughly between additions until you pH reads between 5 and 6
To thicken your natural shampoo, measure out phase four ingredients: xanthan gum and glycerine. Like before, mix the gum into the glycerine and then pour into your shampoo, whisking thoroughly so that it thickens evenly. It will take a full 24 hours before the shampoo reaches its final consistency
Store your natural shampoo in a dark-coloured airless pump or squeeze bottle container to prolong its shelf life. The shampoo should last up to 6 months.
This recipe makes 300g. See the interactive natural clarifying shampoo formula to customise this recipe and amount.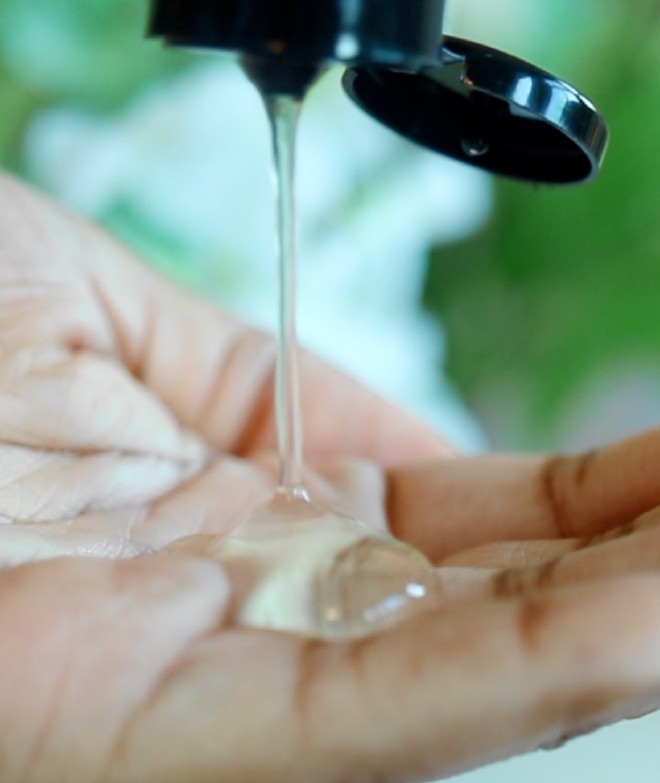 Choosing the right cleanser
Up to half a shampoo can be cleansers so its vital to use surfactants that suit your hair's needs. A few things to consider:
the strength of a surfactant: not all surfactants are created equal! The category of a surfactant (anionic, non-ionic and amphoteric) indicates how it will perform when it comes into contact with you hair and skin. Non-ionic surfactants like decyl and caprylyl/capryl glucoside are good choices for mild natural cleansers
foaming capabilities: shampoo's signature lather is more than just for show! Not only does it give a clear visual cue of where you've applied the shampoo, it also helps lift dirt and debris from your scalp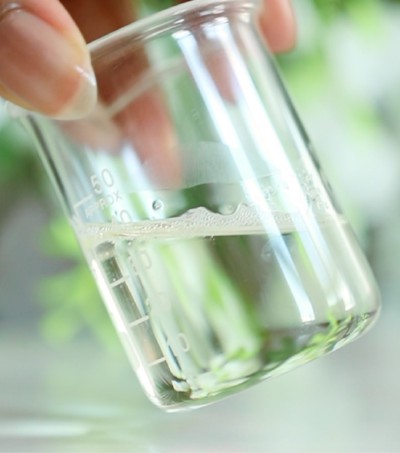 pH: if a surfactant has a high pH it will need to be adjusted in order to fit within the 5 - 7 range that is ideal for most hair and skin types
Decyl glucoside is a mild non-ionic surfactant that produces a rich lather and is suitable for sensitive skin and afro hair types. When combined with the Cocamidoproyl Betaine, it creates an excellent base for a gentle but effective shampoo.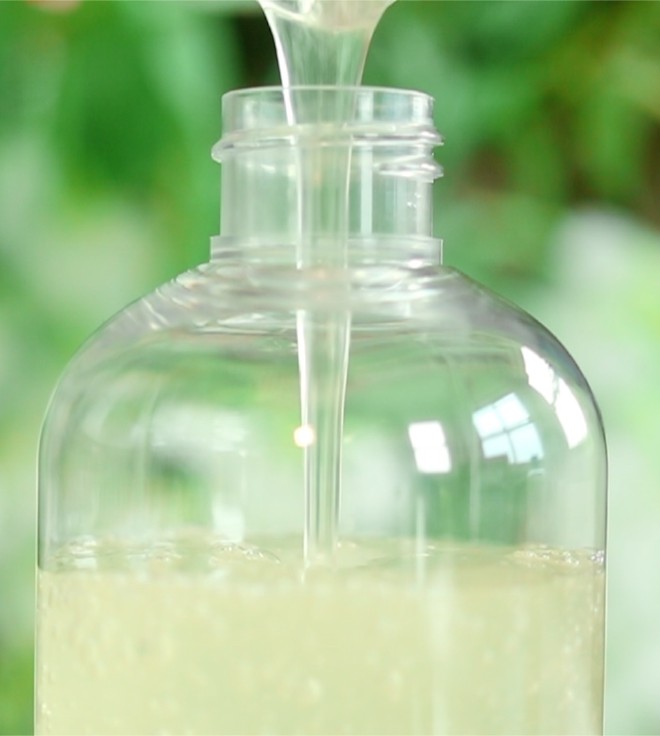 How to make a mild shampoo
For the most part, you can achieve a mild shampoo just by selecting the right cleanser. But there are plenty of ways to further protect your hair, and reduce any harsh effects of surfactants:
Floral waters, hydrosols and botanical extracts: rose, aloe vera and green tea are particularly effective for protecting afro hair's tight coils, along with dry or damaged hair.
Humectants and proteins: strong and moisturised hair is far more resilient to styling and shampoos, allowing for deep cleans without compromising your hair's moisture barrier.
Oils and emollients create moisturising shampoos that condition hair whilst they clean. See my conditioning shampoo tutorial for how to incorporate emollients into cleansers.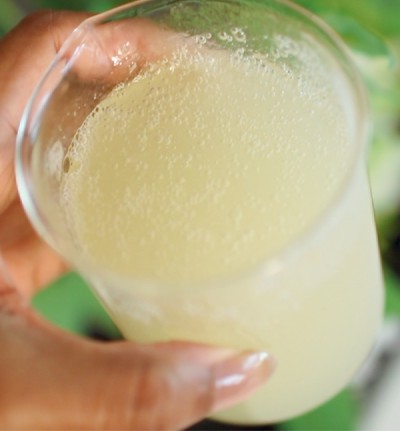 Clarifying, but not stripping
Clarifying shampoos often get a bad rap because they're thought of as too "stripping" or "harsh", but the truth is - those are just bad ones! Regular deep cleanses of your hair and scalp is crucial to avoiding buildup, excess oils and maintaining a healthy scalp.
This clarifying shampoo is mild enough to be used as your regular shampoo. It has just the right balance between cleansing but not stripping, and leaves hair soft, clean with moisture in tact!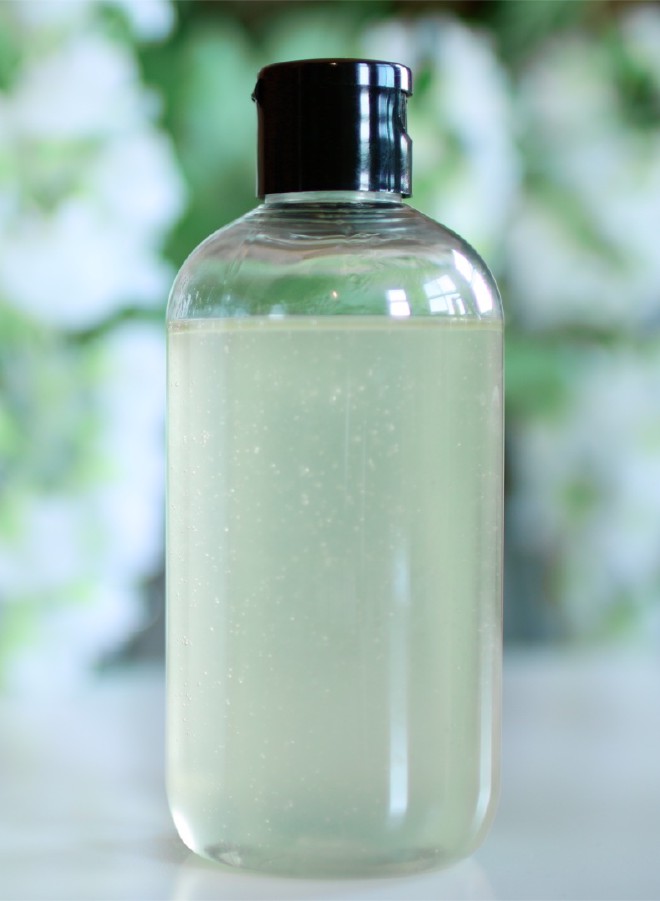 Return to top ↑