Recipe
Phase A
130g Sodium Cocoyl Isethionate
30g Cocamidopropyl Betaine
5g Kaolin Clay
Phase B
10g Glycerine
1g Cationic Guar Gum
Phase C
14g Jojoba Oil
6g Rosehip Oil
4g D Panthenol
Phase D
2g Iscaguard PFA Preservative (INCI: Phenethyl Alcohol, Caprylyl Glycol)
1g Vitamin E Oil (Antioxidant)
2g Essential or Fragrance Oils (Optional)
Method
Measure out phase A ingredients in a large container: Sodium Cocoyl Isethionate, Kaolin Clay and Cocamidopropyl Betaine
In a separate container, mix phase B ingredients: cationic guar gum and glycerine until the gum is dispersed and then add to phase A
Measure out phase C ingredients: Jojoba oil, Rosehip oil and D Panthenol and add to the combined phase A & B
Finally add phase D, including your preservative of choice, antioxidant and any fragrance or essential oils
Mix thoroughly with a fork to ensure the powdered surfactant is fully hydrated before forming a workable dough. You may want to use an electric whisk for larger quantities
To form shampoo bars, use a press shampoo mold and once formed, allow to dry out for 24 hours
This recipe makes 100g (or 4 bars) and will last approximately 12 months. See the interactive formula to customise this recipe.
How to make Shampoo Bars
This simple natural shampoo bar recipe is a great introduction to making cleansing products at home. I've simplified the process so there's no heating or separate phases, and the pH is worked out in advance. All you'll need are your ingredients, a bowl and a mold!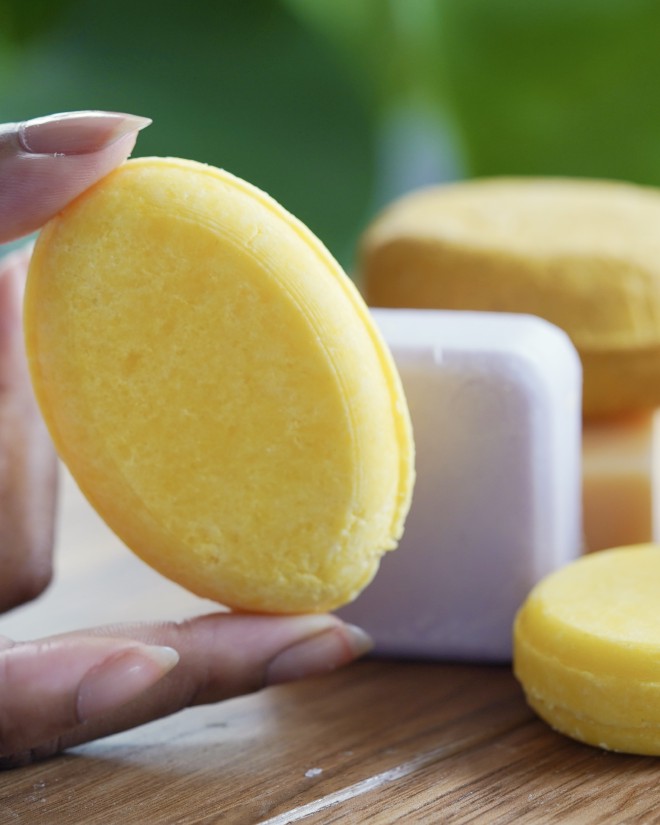 The best surfactant for shampoo bars
Getting the right balance between solid and liquid ingredients is the most important element of making solid shampoo bars at home. This recipe uses Sodium Cocoyl Isethionate or SCI as its main surfactant. SCI is a sulphate-free natural surfactant that can come in a variety of forms. Powdered SCI is recommended as it's the easiest to use when forming shampoo bars with hand press moulds. On top of its mildness, SCI is also great for producing rich, dense foams that are a signature part of high performance shampoos.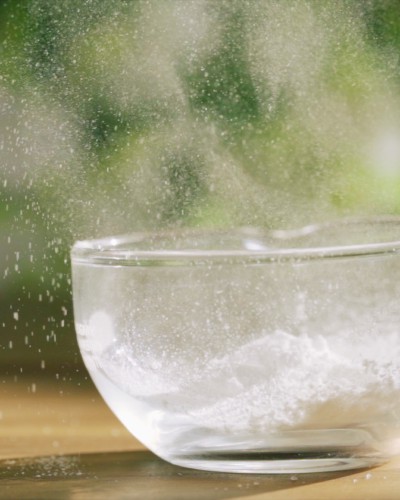 The cleansing power is further boosted by
cocamidopropyl betaine
- a versatile secondary surfactant that improves foaming capabilities. As well as
kaolin clay
, which adds a creamy softness to the lather and helps remove impurities in the hair and scalp. By blending surfactants and cleansing agents, we can create a custom shampoo bar that is both mild and effective for all hair types. Please note: SCI produces a fine powder when handled that can be dangerous when breathed in. Please make sure to wear a mask, goggles and gloves and be in a well-ventilated area when working with surfactants.
Alternatives for SCI
SCI is the base ingredient and is a necessary component in creating this shampoo bar. I do not recommend substituting SCI with any other surfactant for this recipe, but it is possible to use different varieties (such as SCI noodles) and still have great results.
For noodle or granulated SCI, grind this into a fine powder using a food processor or high speed blender. This process can be done by hand in a mortar and pestle but I wouldn't recommend it as it takes some time and the fine particles it produces can be dangerous if breathed in.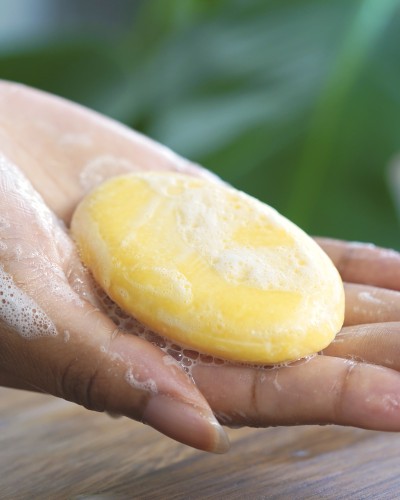 This natural shampoo bar has been formulated specifically for powdered surfactants, so using noodles or granules result in a poorly formulated shampoo bar that won't hold its shape or might crumble easily.
pH Balanced shampoo bar
The pH of cleansing products, particularly shampoos is an important element in minimising irritation and ensuring maximum effectiveness. Our scalp's pH is naturally acidic, and therefore it is recommended that pH balanced shampoos should sit within a pH range of 5 - 6. By carefully selecting surfactants that have a mild pH, it is possible to formulate a shampoo bar that doesn't require further pH adjustment later in the making process. Due to this, I don't recommend substituting ingredients as it will affect the pH of the final shampoo bar, which will be around 5.5 - 6. However, I do still advise you to check your finished shampoo bar's pH to ensure that it is within the optimal range of 5 to 7.
For more shampoo bar recipes, check out Good Formulations. They have a great moisturising shampoo bar formula that gently cleanses hair while restoring shine and body.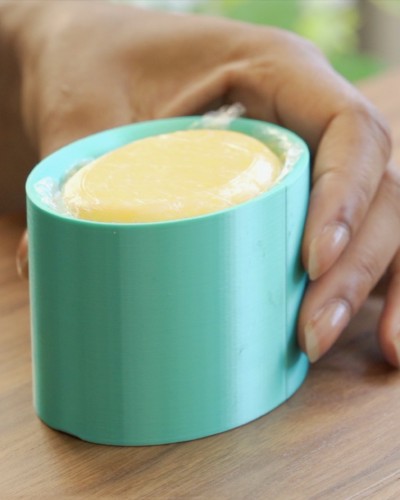 How to use a shampoo bar mold
Hand-press molds can be an easy and affordable option for making shampoo bars at home, but they can be a little difficult to master if you are new to the process. Here's a quick guide on how to use a 3 part shampoo mold for best results:
Cover the bottom piece with cling film large enough to overlap the sides
Add 50g of shampoo mixture roughly shaped into a ball
Add another layer of cling film over the top, allowing enough space to let the shampoo bar expand when pressed
Place the hollowed-out or cylinder piece around the shampoo bar
Carefully add the centre piston piece of the mold and press down firmly for about 5 - 10 seconds
To remove the shampoo bar: take off the base and push the centre piston until the shampoo bar is released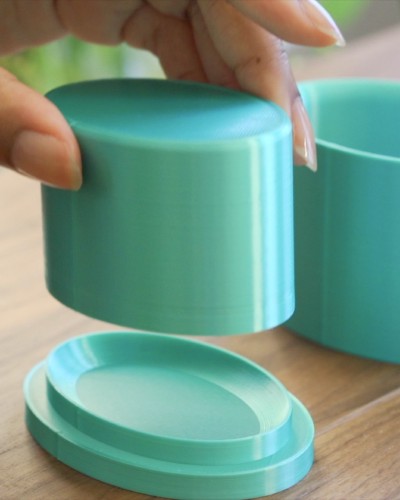 Want to make a Moisturising Shampoo Bar? Check out the Good Formulations shampoo bar recipe!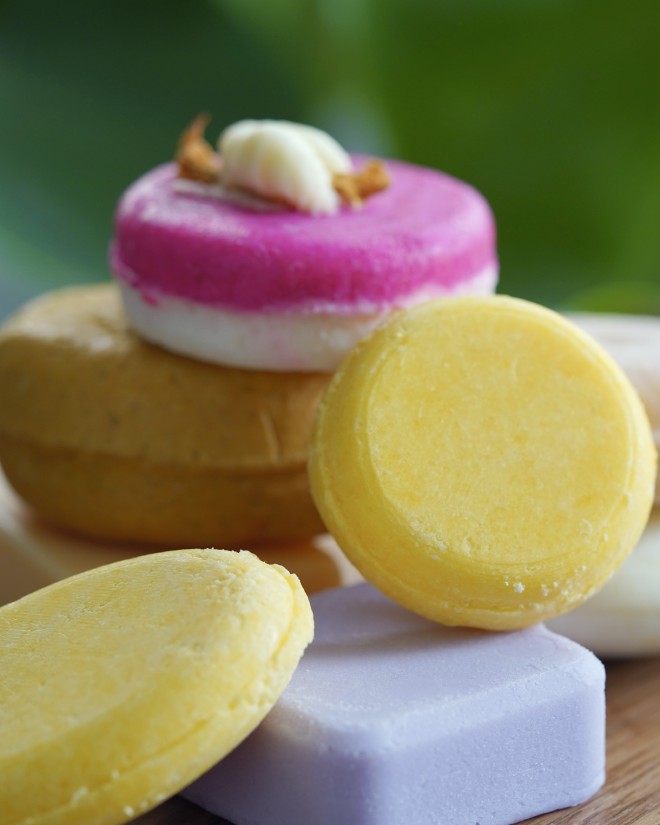 Return to top ↑