A fast-acting, rinse-out conditioner that softens, detangles and strengthens hair.
Recipe
Water Phase:
195g Distilled Water or Hydrosol
12.5g Cetrimonium Chloride
7.5g Glycerine
1.25g Guar Gum
Oil Phase:
15g Coconut Oil
10g BTMS-25 (conditioning emulsifying wax)
5g Cetyl Alcohol
Cool Down 1:
2.5g Hydrolysed Protein
2.5g D Panthenol (vitamin B5)
2.5g Preservative Eco (broad-spectrum preservative)
2.5g Vitamin E Oil (antioxidant)
2.5g (max) Essential Oils (optional)
Cool Down 2:
Citric Acid (pH Adjuster)
Method
Measure out your water phase ingredients: Water or Hydrosol, Cetrimonium Chloride, Glycerine and Guar Gum. Mix the glycerine and guar gum together combining all the ingredients in a heatproof container.
Measure out your oil phase ingredients: Coconut Oil, BTMS and Cetyl Alcohol and combine together in another heatproof container
Gently melt both phases over low heat using a double boiler or bain-marie
Once the two phases have completely melted and no solids remain, mix together and transfer to a flat surface
Using either an immersion blender or whisk, continue to blend until the conditioner has thickened and emulsified. As the mixture cools the conditioner will develop a creamier, glossy consistency
Once the condition has cooled and you're happy with the consistency continue to the cool down stage
Use a scale to add the Cool Down 1 ingredients: D Panthenol, Hydrolysed Protein, Preservative, Antioxidant and any Essential oils for fragrance
Give a short, quick mix either by hand or using a blender just to ensure all the ingredients are evenly distributed
Check and adjust your pH by using either pH strips or a meter. Add a small sprinkle of citric acid, whisk thoroughly between additions until you reach a pH in the range of 4.5 - 6.
Store your Rinse-Out Conditioner in a pump or squeeze bottle for easy access. This conditioner should last up to 6 months
This recipe makes 250g. See the interactive conditioner formula calculator to customise this recipe and amount.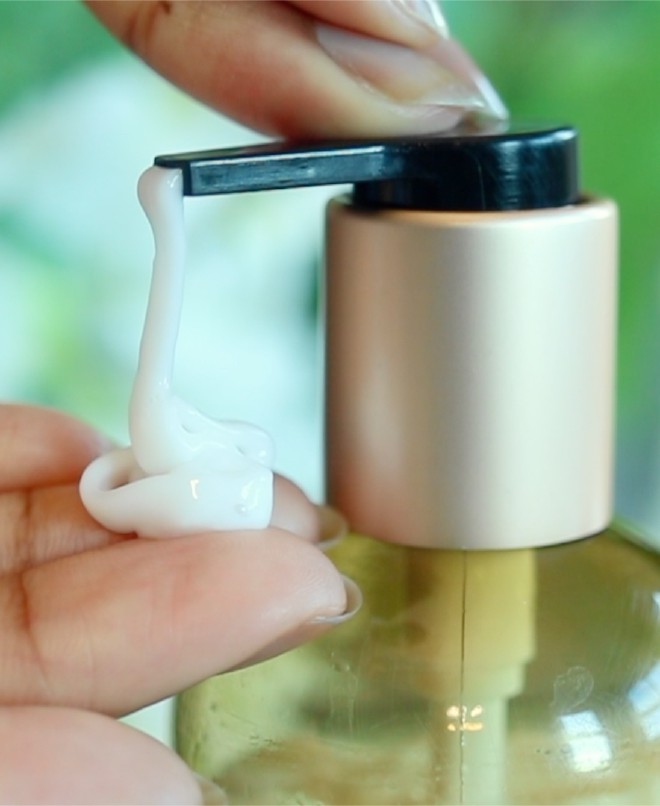 What are Rinse Out Conditioners?
Rinse out conditioners "classic" or traditional conditioners that are applied to wet hair after shampooing and rinsed out after a couple of minutes. They're fast acting, intensive treatments, designed to replenish your hair moisture levels, seals the cuticle and help with detangling, strengthening and improving the look and feel of your hair!
Rinse out conditioners offer immediate benefits for your hair, but they are typically only active for a short period of time before being washed out. Alternating between rinse out conditioners and more intensive deep conditioning treatments ensures long term healthy hair.
See how to make a leave-in conditioner and DIY Leave-In conditioning spray for more conditioning treatments.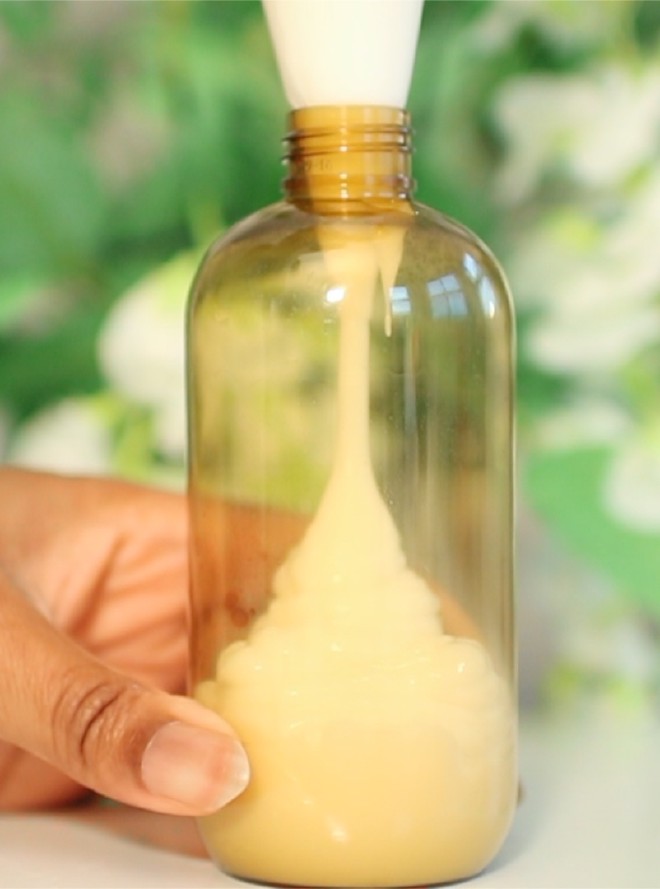 Benefits of Rinse-out Conditioners
Regular use of rinse out conditioners can greatly improve the overall health and appearance of your hair, below are some of my favourite benefits: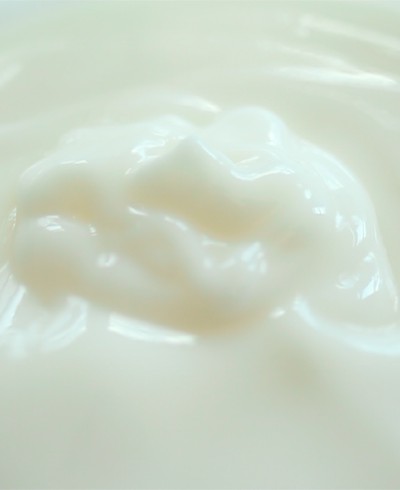 Fasting acting conditioning boost to hair
Restores hydration and elasticity to hair
Aids detangling by providing slip and lubrication for hair
Improves manageability of hair, softening and coating each strand to reduce the chance of knots and breakage
Smooths the cuticle layer and reduces frizz
Improves the appearance of hair, boosts shine, moisture and definition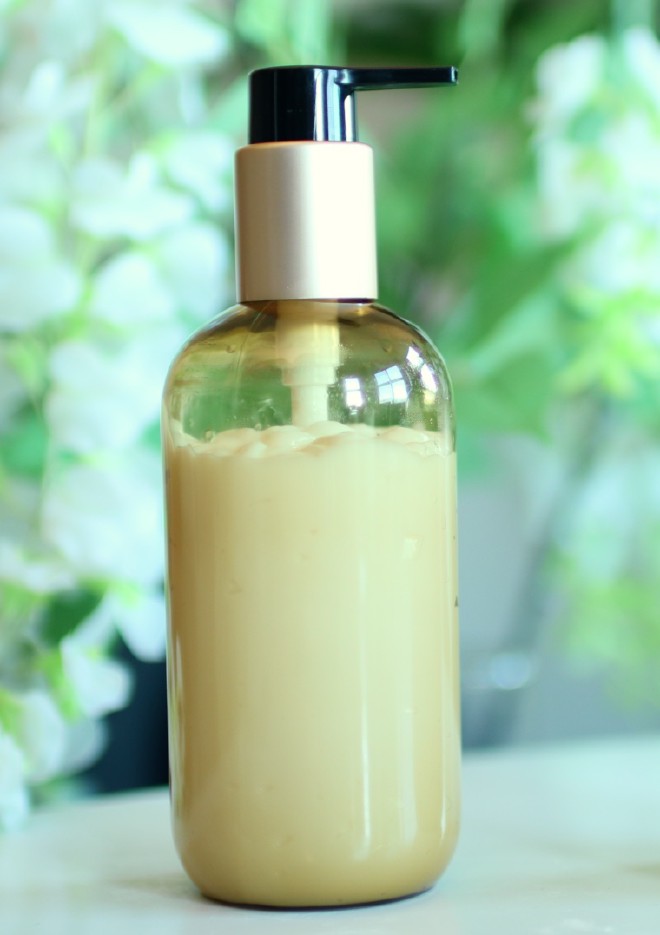 Return to top ↑