Recipe
Heated Phase
86g Mafura Butter
14g Kokum Butter
60g Ayurvedic Oil
26g Safflower Oil
14g Cetearyl Alcohol
Cool Down
2g Vitamin E Oil (antioxidant)
2g Essential Oil (optional fragrance)
Method
Measure out your heated phase ingredients: Mafura Butter, Kokum Butter, Ayurvedic Oil, Safflower Oil and Cetearyl Alcohol and combine in a heat proof container.
Using either a bain-marie or double boiler, gently melt your ingredients, stirring occasionally until completely liquid.
Once molten, take off the heat and allow to cool at room temperature until it is no longer warm, then transfer to the fridge (this can take up to 2 hours).
When the butter is firm, use an electric whisk to whip the butter until it has increased in volume and has a light, airy consistency resembling whipped cream.
Once the butter has been whipped, add your cool down ingredients: Vitamin E Oil (or your preferred antioxidant) and any optional Essential Oils for fragrance.
Whisk again to ensure all the ingredients are fully combined.
Store your hair butter in a tub-style container, away from sunlight. This ayurvedic hair butter should remain soft but will reach its final consistency over the next 24 hours.
This recipe makes 200g of Ayurvedic Hair Butter and will last for approximately 12 months. See the interactive formula to customise this recipe.
Herbal hair butter
This herbal ayurvedic hair butter combines the moisture-boosting, sealing and detangling benefits of mafura and kokum butter, with the hair rejuvinating properties of ayurveda. By infusing butters with herbs and botanical extracts, it results in a wonder product that can boost hair growth, reduce shedding and breakage, prolong moisture and improve the strength and appearance of your hair.
For an extensive list of the benefits of ayurvedic herbs for hair, please see my ayurvedic hair oil tutorial.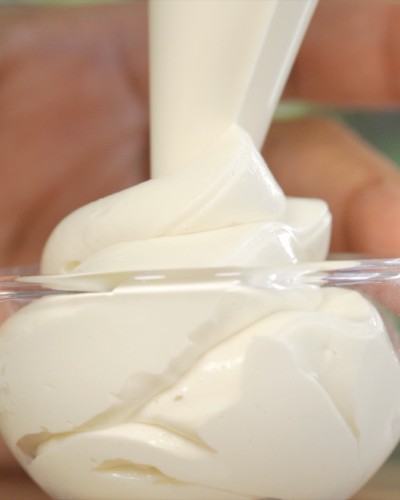 How to make Ayurvedic hair butter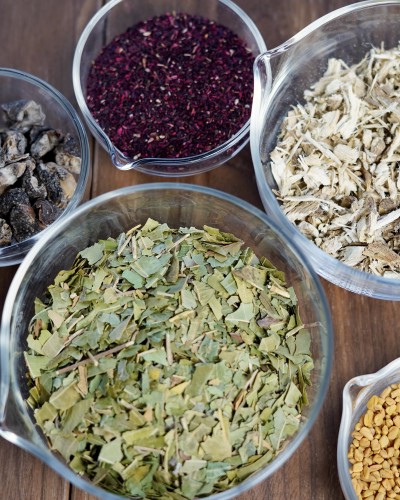 To make ayurvedic butter, you'll need to mix vegetable butters such as mafura, shea, cocoa, mango butters etc., with plant oils that are suited for your hair needs, along with an infused ayurvedic hair oil.
Working with natural oils, butters and botanical materials can be temperamental as you'll need to avoid using high heat to preserve the quality of the ingredients. However, once the ingredients have been melted, they come together like a normal whipped butter recipe.
In addition to the benefits of the ayurvedic herbs, your choice of butter will have a huge impact on the texture and peformance of your final hair butter. For this ayurvedic infused hair butter, I've chosen mafura butter as the base ingredient for its incredible benefits.
Mafura butter benefits for hair
Mafura butter is made from the seed of the Mafura Tree (Trichilia Emetica), also known as "Cape Mahogany", that's found in Zimbabwe, Mozambique and Southern Africa region. It's a completely unique butter that has a low melting point of around 20C (65F). This makes Mafura butter the ideal choice for fast asorption, spreadability, detangling and of course moisturising hair.
Mafura butter is naturally high in fatty acids (palmitic, linolic, stearic and oleic), making it one for the most nutrient-rich butters around.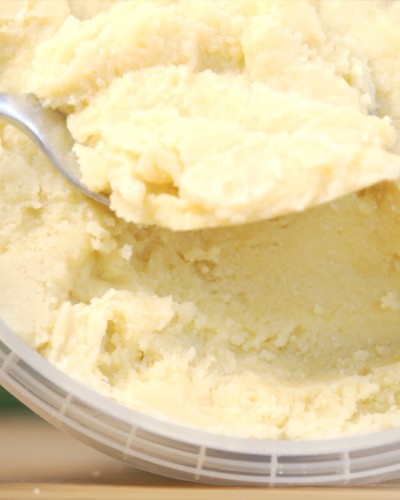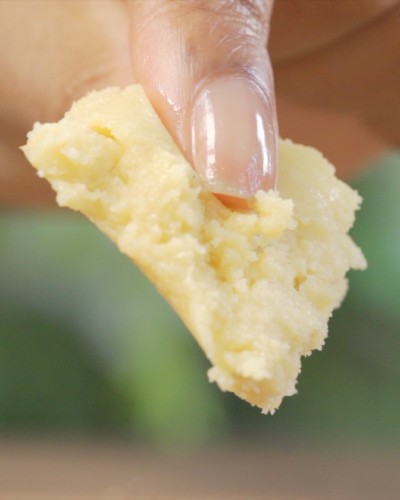 Benefits include:
Restores hair flexibility and elasticity
Aids detangling and increases hair manageability
Light and fast absorbing butter, suitable for textured and fine hair
Antimicrobial and antibacterial properties ideal for soothing scalp conditions
Extremely effective moisturiser that strengthens and softens hair
Remains soft and maleable, this ayurvedic butter won't harden in cooler environments
Alternatives for mafura butter
Mafura butter has a uniquely soft texture that is difficult to replicate unless using similar semi-solid or low melting point butters. For easy substitutions I'd recommend mango butter or tacuma butter as they're more readily available, but they will result in a firmer hair butter. You can also try hydrogenated butters such as avocado butter or olive butter that will more closely match the texture of natural mafura butter.
How to stop hair butter melting?
Natural anhydrous products such as hair and body butters, are subject to changes in consistency dependent on the temperature of their environment.
This is due to primarily being made up of low-melting point butters, see my whipped shea butter recipe for a full explanation.
Adding in fatty acids and alcohols, like cetyl alcohol can give them more stability, but you are still likely to notice subtle changes such as a firmer texture in colder environments or faster melting times in warm weather.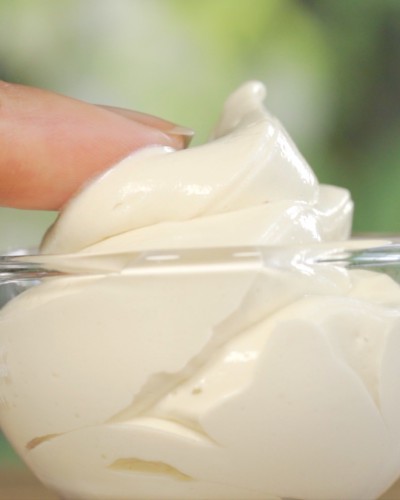 Mafura butter's unique composition makes it particularly susceptible to melting in warm tempertures. If you live in warmer climates, I recommend substituting half of the mafura butter in this formula with
shea butter
or mango butter. Whilst shea and mango butter are still soft butters, they have a higher melting point than mafura but still have incredible benefits for your hair.
This recipe uses ayurvedic hair oil as a base to create a unique and high performing hair butter. For a full breakdown on the benefits on ayurvedic herbs and how to incorporate them into your hair care regime, see my ayurvedic hair oil tutorial linked below.
Return to top ↑