Buildable shimmery lotion that adds warmth and luminosity to the skin.
Recipe
Water phase:
164g Distilled Water
4g Glycerine
Oil Phase:
16g Camelina Oil
10g Glyceryl Stearate S/E
Cool Down:
2g Preservative Eco
2g Vitamin E Oil
2g Essential Oils (Optional)
6g Mica Powder

5g Gold Mica
1g Bronze mica
Method
Measure out your water phase ingredients: Water and Glycerine, and your oil phase ingredients: Camelina Oil and Glyceryl Stearate S/E
Gently melt both phases in separate heatproof containers over low heat using a double boiler or bain-marie
Once the oil and water phases have completely melted, mix together and transfer to a flat surface
To create a light and airy emulsion, use an immersion blender. As the mixture cools and more air is incorporated, it will start to thicken and change to a pale cream colour
Once you are happy with the consistency and the lotion has cooled, you can move on to adding the cool down phase
Use a scale to add your preservative (preservative eco), antioxidant (vitamin E oil) and any essential oils you wish to add for fragrance
For the shimmer, you can use one mica powder or a combination to make a custom blend
Measure out the mica powder and whisk into the lotion base, ensuring that all the powder is fully incorporated and the colour is evenly blended
Store your shimmer body lotion in either a squeeze bottle or tube container for easy access.
This makes 200g of shimmer lotion, see the formula calculator to adjust amounts.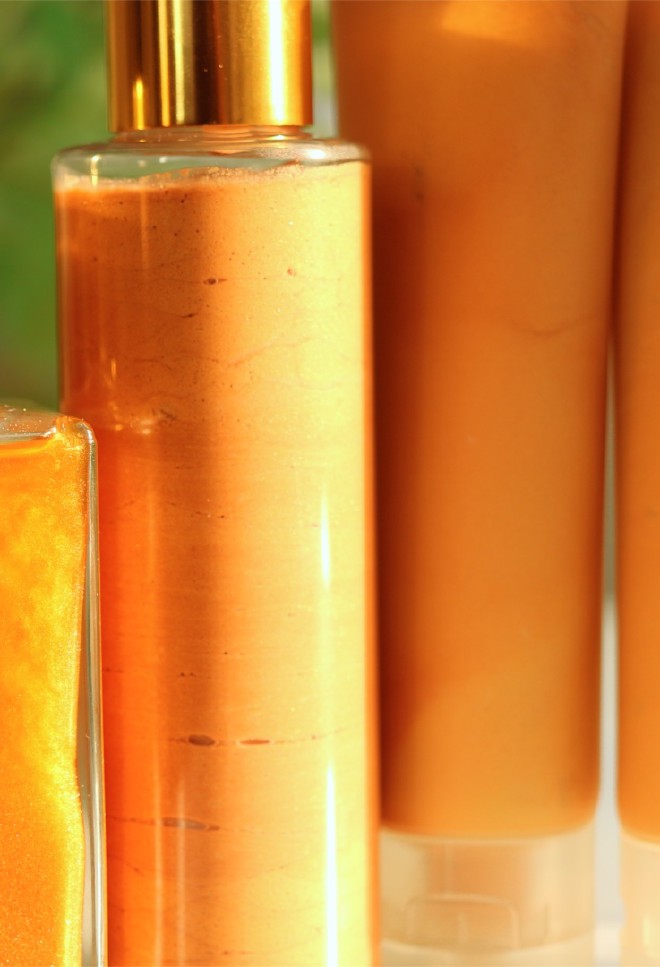 What is shimmer lotion?
Shimmer lotions are light lotions enthused with shimmery pigments to add warmth, shine and luminosity to your skin. This shimmer body lotion formula uses natural micas for a buildable glow - from sunkissed shimmer to full-on cosmic glow!
Shimmer lotions for deeper skin tones
You can use gold, silver or even pink sparkles to create custom shimmers but you can also further complement your skin by adding coloured mica powders to enhance richer skin tones.
Mica Powder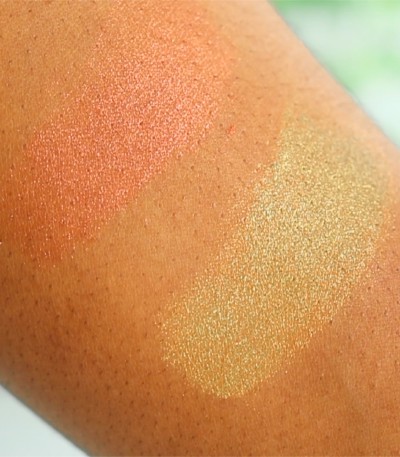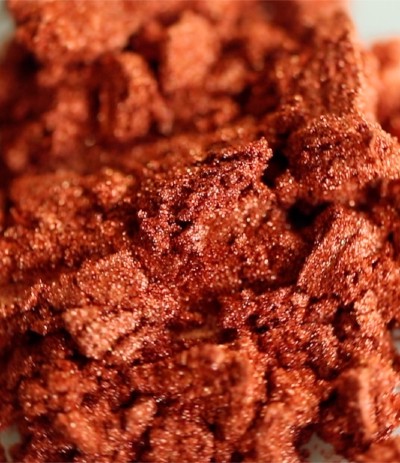 Shimmers are usually a blend of colour dyes and mineral pigments called "mica" powders that you can mix together to create custom colours and shimmers.
Standard shimmer lotions will often just use gold mica powders, but for deep, rich brown complexions, using a combination of brown, bronze and gold mica powders can create custom shimmer lotions tailored to suit you.
Mica powders come in a wide range of colours so you can create any type of shimmer lotion you want - pink, green, blue - you can really play around with the colours.
How to make shimmer body lotion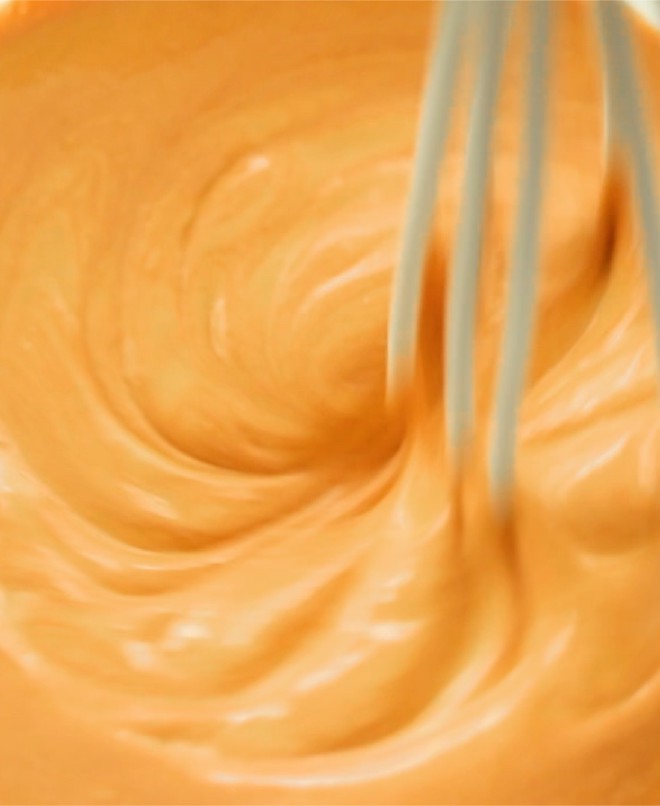 Glyceryl stearate S/E is the key ingredient to creating a light, free-flowing shimmer lotion that's great as a standalone lotion in the warmer months, or for applying over your regular moisturiser. In order to make this shimmer lotion, you will need both an emulsifier and preservative. If you'd like to make a body shimmer without using an emulsifier, please see my DIY shimmer oil tutorial.
Substitutions for glyceryl stearate S/E
So if you're fresh out of glyceryl stearate S/E what can you use?
Any "complete" emulsifying wax; this refers to emulsifying waxes that can be used as standalone emulsifiers and don't need to be combined with other emulsifying agents. You can use any emulsifiers that fit that bill but a few of my favourites are:
Olivem 1000 or Olive-derived Emulsifying Wax (naturally-derived, foolproof emulsifying wax)
BTMS 50 or BTMS 20
Emulsifying Wax NF or Emulsifying Wax BP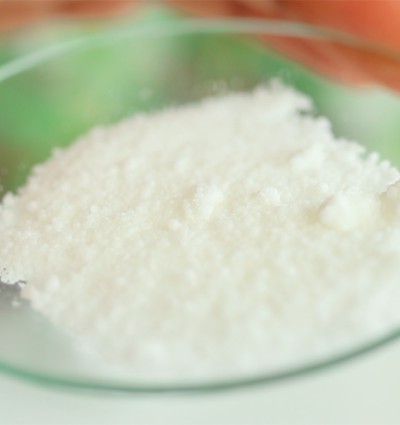 Please note: "glyceryl stearate s/e" and "glyceryl stearate" are not the same ingredient and cannot be used interchangeably. "S/E" is shorthand for "Self-Emulsifying", so glyceryl stearate s/e is a full emulsifying wax and does not need to be combined with any additional emulsifiers.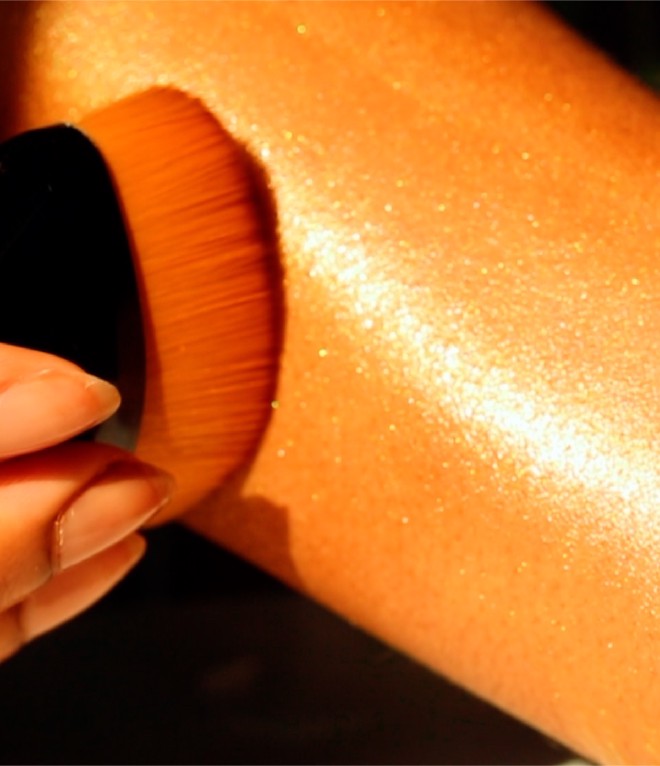 How to apply shimmer lotion
You can determine how sheer or full coverage your shimmer is all by changing which tool you apply this shimmer lotion.
For sheer / light shimmer - apply the shimmer body lotion with your hands, gently massaging into your skin until the lotion has absorbed. This will create a lovely subtle glow that's great for daytime looks
For full coverage - apply the shimmer lotion either with a brush or sponge directly to your skin, this allows for fuller coverage and less of the shimmer to be absorbed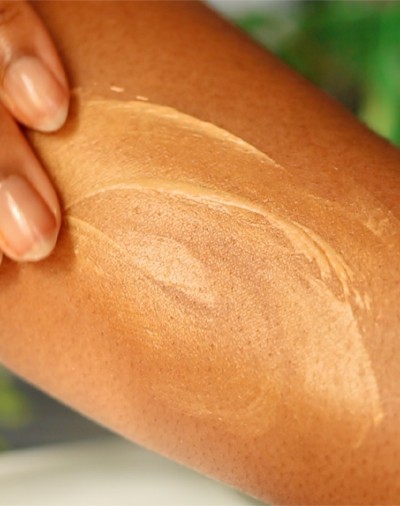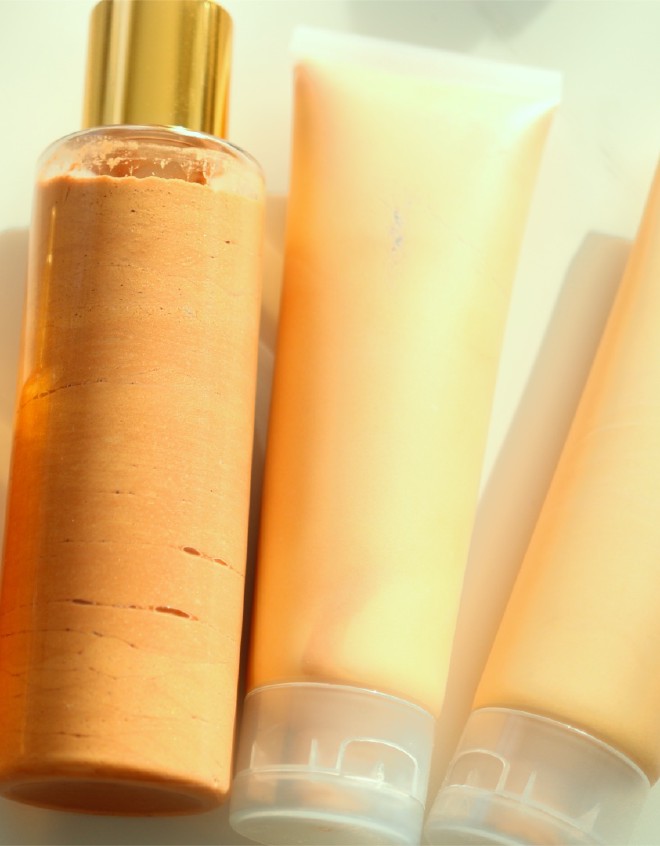 Return to top ↑