Liquid gold in a bottle. Lightweight shimmer oil for an instant glow.
Recipe
135g Camelina Oil
9g Castor Oil
4.5g Gold Mica Powder
1.5g Vitamin E Oil
Method
Measure out your ingredients: Camelina oil, Castor oil, Mica powder and Vitamin E oil
To disperse the mica powder, mix it with the castor oil first ensuring that all the powder is thoroughly incorporated
Pour in the camelina oil and whisk again to create an even shimmer oil
Add in the vitamin e oil for an antioxidant and any optional fragrance you would like
Store your shimmer oil either in a dropper or spray bottle and shake well before use
This makes 150g of shimmer oil, see the formula calculator to adjust amounts.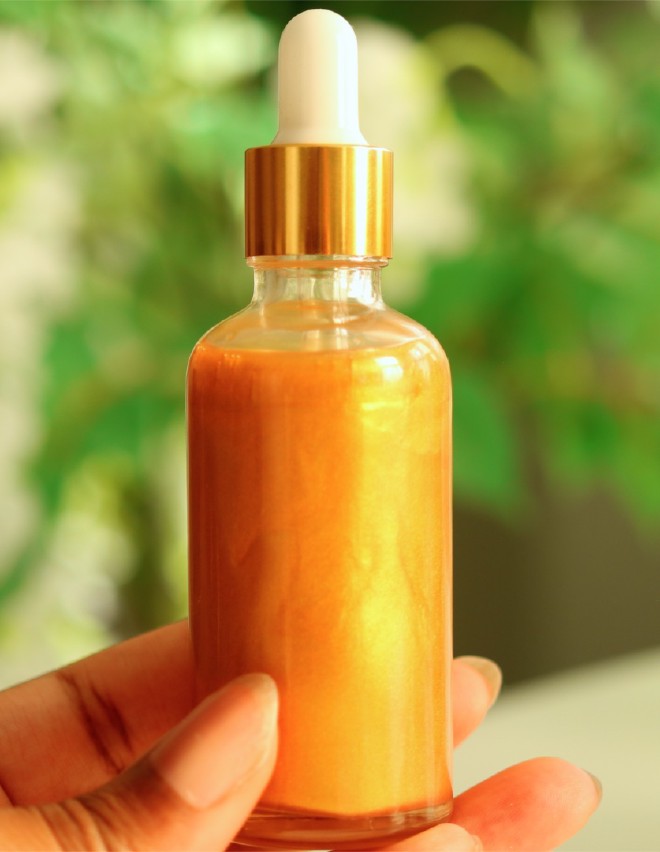 What is shimmer oil?
Shimmer oils combine lightweight nourishing body oil with natural shimmery pigments for the perfect summer glow.
They can be made with just about any carrier oil and only take a few minutes to make yourself!
If you're new to body shimmer products, this DIY shimmer oil is a great recipe to start with!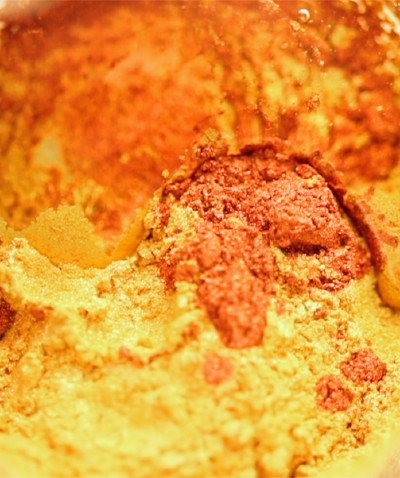 How to pick the right oil for shimmer oils?
There are really only 2 main components to shimmer oils: the shimmer and the oil. For the oil, there are a few factors you need to consider to create the best product:
Lightweight and fast-absorbing
Stable with long shelf life
Suitable for all skin types
Easily spread across your skin for fast application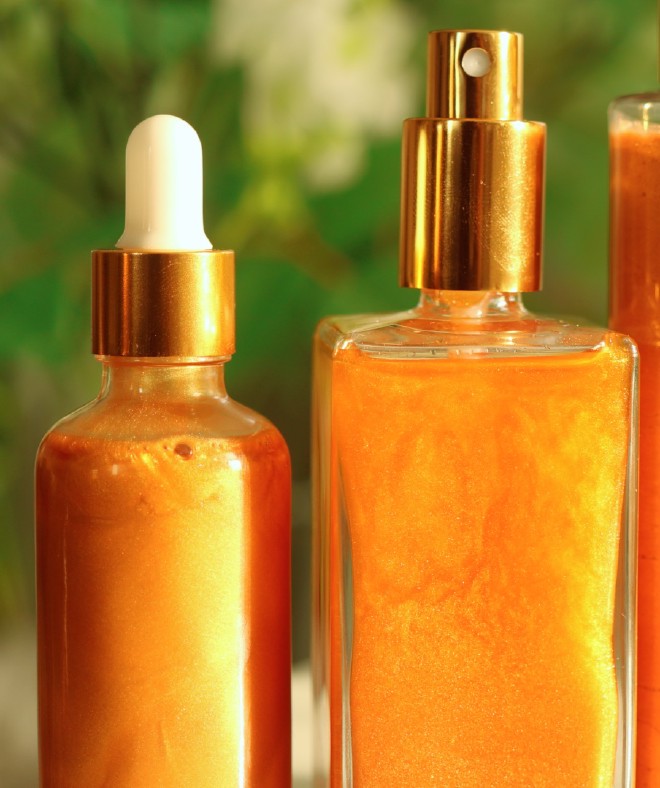 Camelina Oil Skin Benefits
I chose to use camelina oil as the base of this DIY shimmer oil as it has a natural "dry feel" on the skin making it perfect for the warmer months. It also boasts impressive levels of vitamins, fatty acids and anti-inflammatory properties that improve skin's elasticity and provides lasting moisture. Camelina oil has a natural rich yellow hue that blends with the mica powders to create an irresistible golden shimmer oil.
Substitutions for Camelina Oil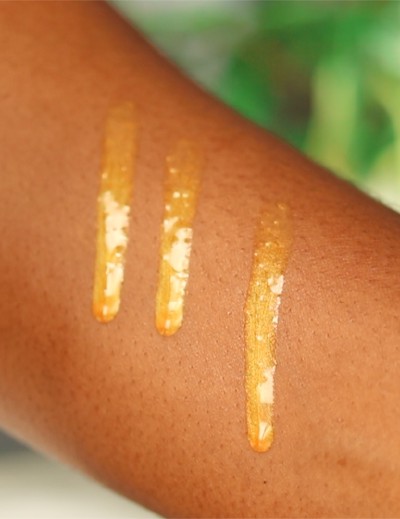 Below are a list of alternative fast-absorbing carrier oils that you can use as an alternative to camelina oil:
Fractionated Coconut Oil
Grapeseed Oil
Canola Oil
Please note: you can also substitute these with any of your preferred oils, however depending on the consistency it will result in a shimmer oil that isn't as lightweight.
How to apply shimmer oil
This DIY shimmer oil recipe creates a wonderful shimmery glow that sparkles in the light. However, if you would like buildable coverage, then please see my shimmer body lotion recipe.
To apply, place a few drops of the shimmer oil directly on your skin until the oil has absorbed and your skin is left with a light shimmery coating. For a more intensive glow, apply the shimmer oil with a brush and leave to absorb rather than directly massaging it in.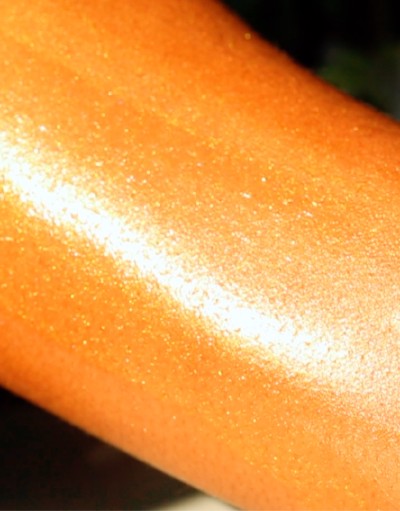 The shimmer pigment will naturally settle at the bottom of your container over time, ensure to shake well before use.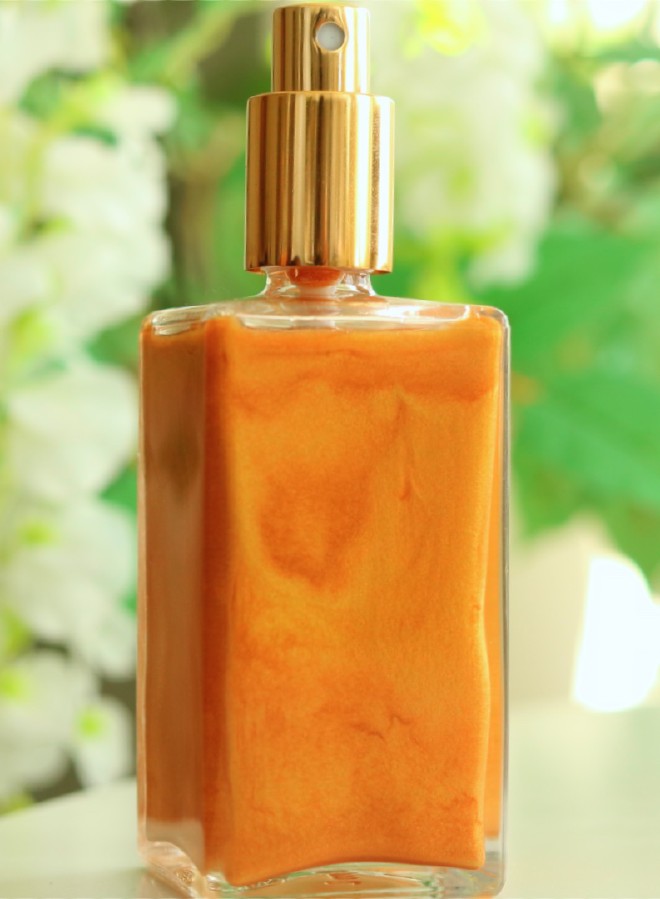 Return to top ↑