Recipe
Phase 1:
8g Beeswax
6g Coconut Oil
5g Almond Oil
0.4g Lanolin
Phase 2
0.4g Rosemary Extract
0.2g Vitamin E Oil
Method
Measure out your phase one ingredients: Beeswax, Coconut oil, Almond oil and Lanolin and your phase two ingredients: Rosemary Extract and Vitamin E oil
Gently melt phase one in a heat proof container over a low heat using a double boiler or bain marie
Once completely melted, add phase two ingredients and thoroughly mix together until evenly incorporated
Prepare your lip balm containers in advance so they're ready to pour the liquid mixture into and leave until completely set
This lip balm recipe is ideal for stick or tube containers but can also be stored in small tub-style containers.
This recipe makes 20g of lip balm (about six tubes). See the interactive lip balm formula calculator to customise this recipe and amount.
Vegan Lip Balm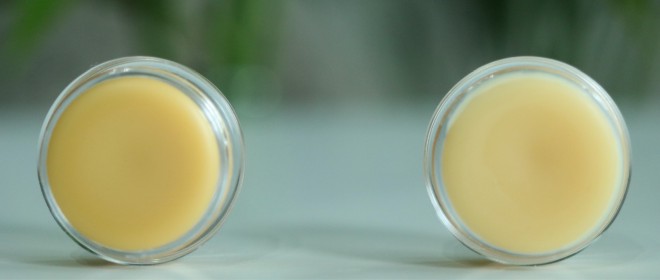 Recipe
Phase 1
5g Candelilla Wax
4g Mango Butter
5g Coconut Oil
5.4g Almond Oil
Phase 2
0.4g Rosemary Extract
0.2g Vitamin E
See above for method.
This recipe makes 20g of lip balm (about six tubes). See the interactive vegan lip balm formula calculator to customise this recipe and amount.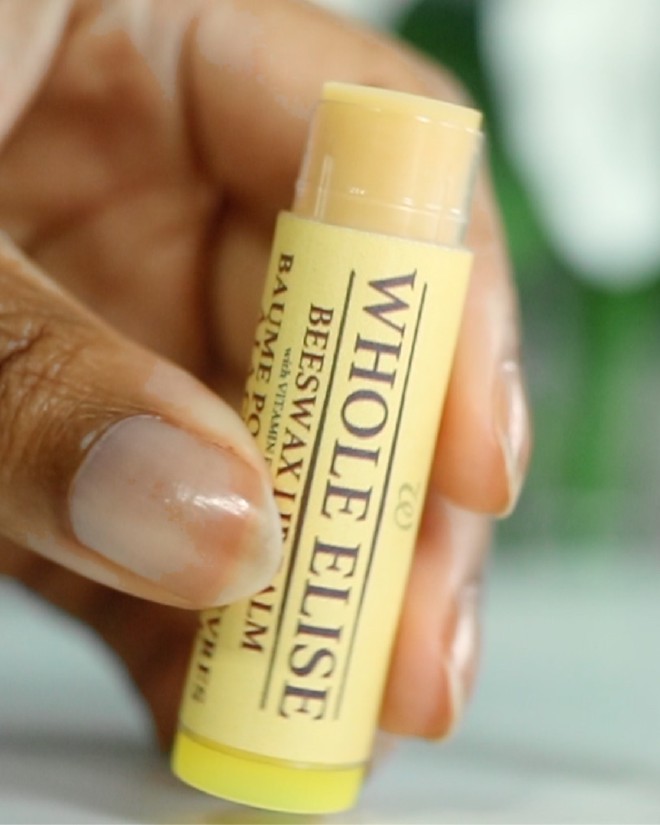 Who doesn't love a good lip balm? And with the current environment, making a contact-free stick formula allows for risk-free application!
The importance of Wax in Lip Balms
There are 3 main benefits to including wax in lip balm or stick formulations: structure, texture and protection.
Structure
In order for lip balms to remain firm in a variety of temperatures, it's necessary for them to have a solid structure. Butters are often used to add thickness and stability in creams and body butters but whilst they appear solid, most melt around body temperature making them too soft to use in stick formations. Waxes, however, have a much higher melting point ensuring that your lip balm won't melt in most climates.
Texture
Waxes also help to combat any "greasy" or "graininess" that you can experience with products that contain a lot of vegetable oils and butters. Semi-solid emollients can melt and harden at different temperatures. Changes in weather or even the difference in temperature from the inside of your pocket can cause the ingredients to change consistency. This usually results in lip balms that appear grainy or overly greasy. By limiting the amount of low melting point ingredients, and adding wax you can achieve a smooth application that stays consistent over time.
Protection
Dry skin is caused by a loss in moisture from the outer layers of your skin. Emollients moisturise your skin, but you'll need a sealant to prevent against further moisture loss. Waxes are known as occlusive agents because they provide a thin barrier on your skin that seals in moisture and reduces the amount of water loss. This is an essential component to lip balm not only giving immediate relief to dry skin but also lasting protection throughout the day.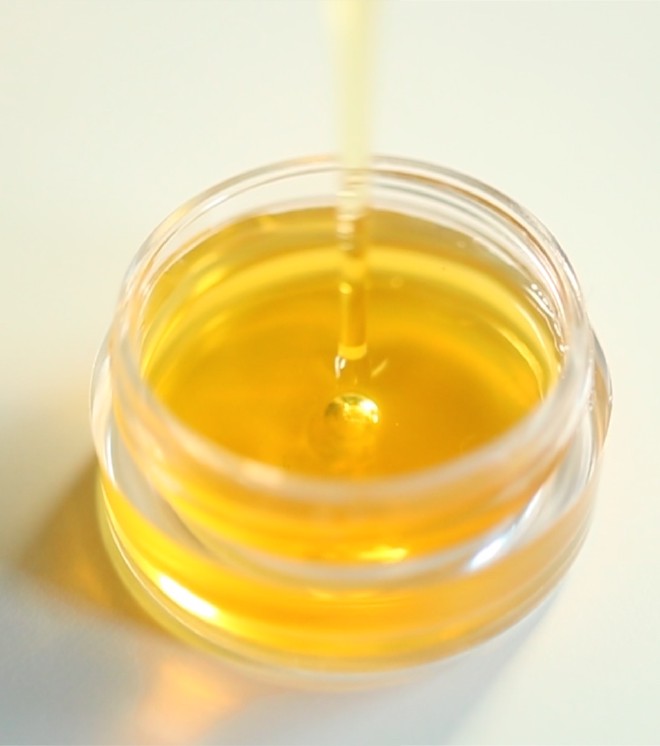 How to Make a Vegan Lip Balm?
Ever tried replacing beeswax with another wax in a recipe only to find that it doesn't have the same consistency? The truth is, whilst there are several waxes you could use as an alternative to beeswax, they're not actually perfect substitutions.
Beeswax is considered a "soft wax" which refers to its low melting point (when compared to other waxes). It's a popular choice in cosmetics, particularly lip balms as it provides stability but also allows for flexibility so that your products don't end up too hard or snap under pressure. Candelilla wax is a common vegan substitute for beeswax but it has a higher melting point making it a "hard wax". If we were to use the same quantities of candelilla wax to replace beeswax, it would lead to a brittle lip balm that wouldn't apply easily and would likely break as the tube protracts.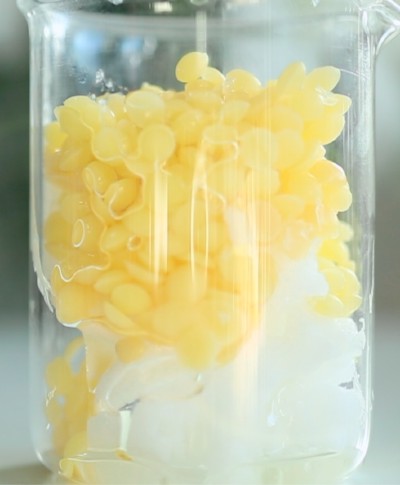 To get around this, I've used a combination of both candelilla wax and mango butter instead of beeswax and lanolin. The butter will provide much-needed softness and flexibility, whilst the candelilla wax will ensure that our lip balm will hold its shape.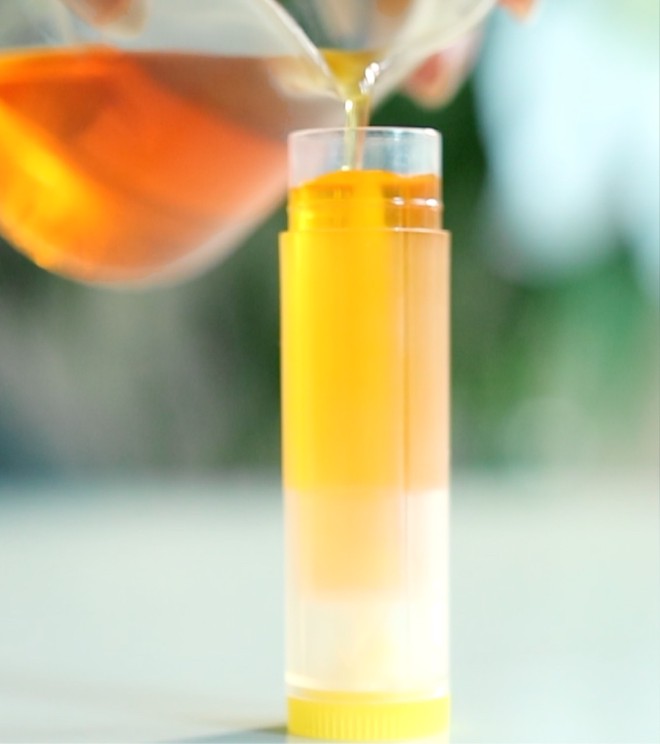 Smooth lip balm application
If you've ever noticed a difference between commercially sold lip balms and homemade creations it's likely to do with the types of emollients used. Natural recipes often include butter, wax and oil to make a basic lip balm recipe - and whilst it does the job, often times it doesn't tend to age well past a couple of weeks.
As discussed earlier, butters can be particularly sensitive to temperature changes and aren't especially stable. On the other hand, relying too heavily on oils will result in an oily or greasy texture that doesn't absorb into the skin. Most commercial lip balms have to rely on a cocktail of artificial and synthetic compounds to give the illusion of butters and oils without having to deal with their drawbacks. But there are natural emollients that don't have the same stability issues of traditional butters and oils.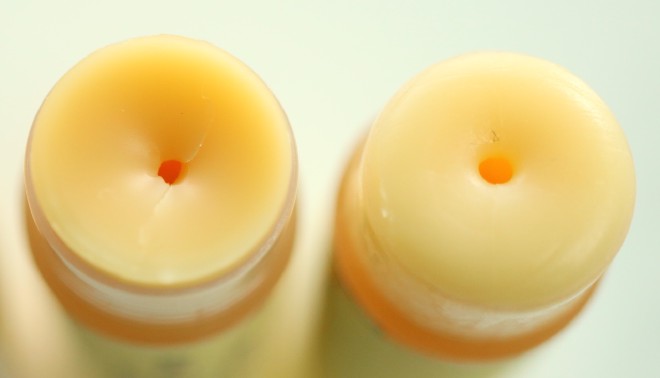 Lanolin
Lanolin is a highly effective natural waxy substance that is derived from sheep's wool. It is particularly effective on extremely dry or chapped skin but can also be used in a variety of cosmetic products as an emollient, conditioner and emulsifier.
It resembles toffee or a semi-firm caramel that is comparable to human sebum, providing lasting moisture, reducing water loss and thus increasing skin hydration.
For a vegetable-based alternative to lanolin you can also use fractionated coconut oil.
Avoid lanolin if…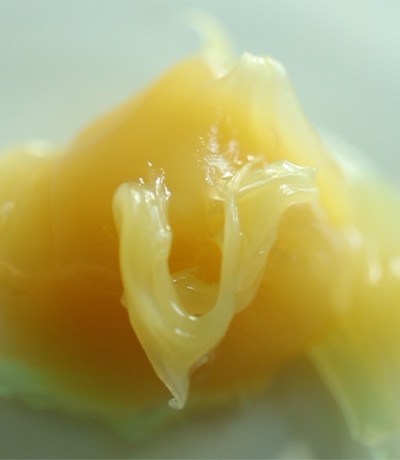 As lanolin is naturally produced by sheep and coats their wool, it is not a suitable substance to use if any of the following apply:
If you are allergic to wool since it is wool-derived
If you are vegan or don't use animal derived products
If you have acne prone or clogged pores
Feel free to follow my vegan lip balm formula for advise on how to proceed without lanolin.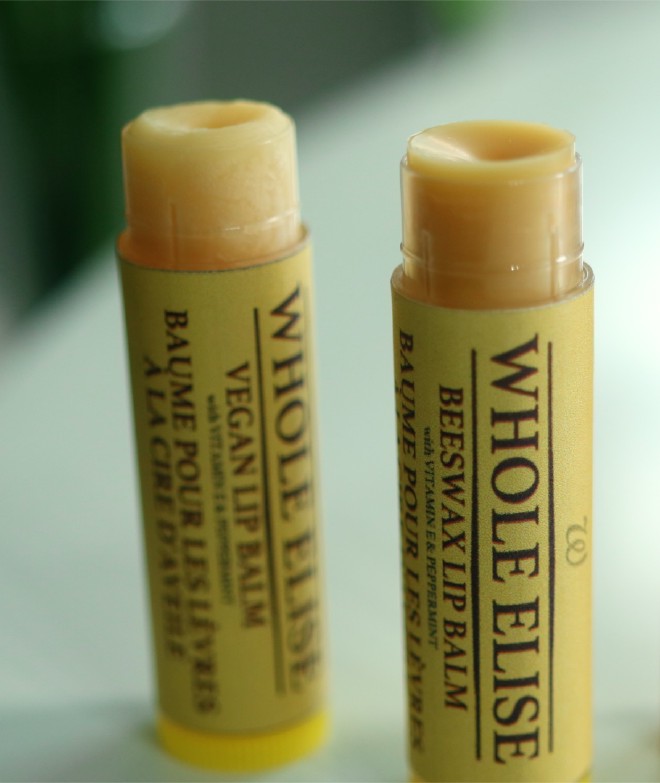 Return to top ↑