Recipe
Phase 1:
5.2g Coconut Oil
4.8g Olus Oil
4g Beeswax
0.8g Candelilla Wax
0.6g Shea Butter
1.4g Almond Oil
0.6g Lanolin
Phase 2:
0.4g Rosemary Extract
0.2 Vitamin E Oil
2g Iron Oxide or Mica Powders

Nude Brown: 1g Brown Iron Oxide, 0.5g Black Iron Oxide, 0.5 Red Iron Oxide
Dark Brown: 1g Brown Iron Oxide, 0.5g Gold Pearlescent Mica Powder, 0.5 Black Iron Oxide
Red: 1.5g Red Iron Oxide, 0.5g Black Iron Oxide
Method
Measure out your phase one ingredients: Coconut oil, Olus Oil, Beeswax, Candelilla Wax, Shea Butter, Almond Oil and Lanolin and your phase two ingredients: Rosemary Extract, Vitamin E Oil, Antioxidants and Iron Oxide or Mica powders
Gently melt phase one in a heatproof container over a low heat using a double boiler or bain-marie
Once completely melted, add phase two ingredients and thoroughly mix together until the colour is evenly incorporated
Prepare your lip balm containers in advance so they're ready to pour the liquid mixture into and leave until completely set
This lip balm recipe is ideal for stick or tube containers but can also be stored in small tub-style containers.
This recipe makes 20g of lip balm (about six tubes). See the interactive tinted lip balm formula calculator to customise this recipe and amount.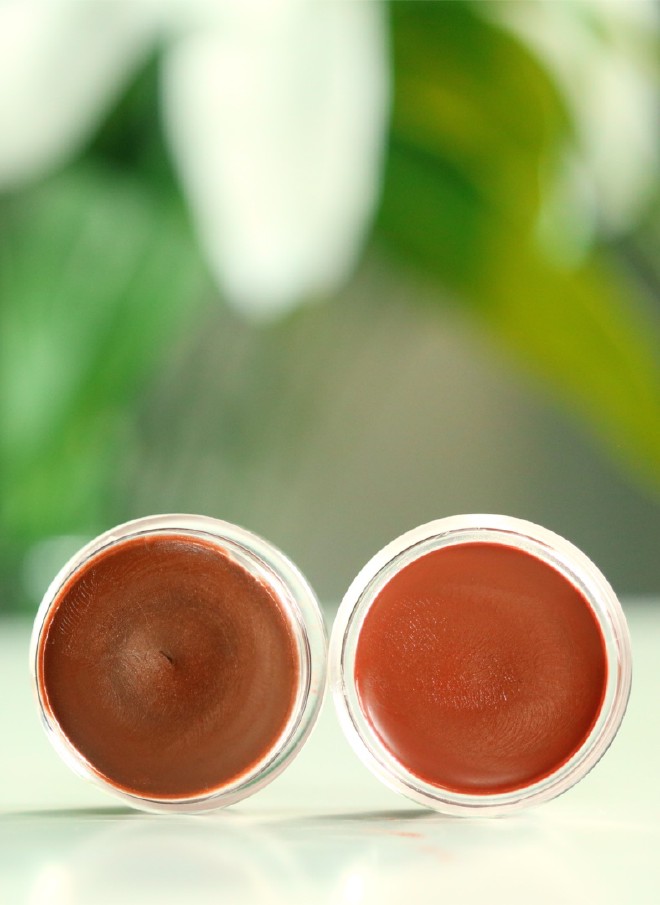 The importance of tinted lip balm
Tinted lip balms are the perfect choice to bridge the gap between cosmetics and skincare. Traditionally, lipsticks have been viewed as cosmetic products whereas lip balms are considered personal care items for the protection of your lips. As such, not only are there clear visual and practical differences between the two products - there are fundamental differences in their formulas.
With a focus on providing hydration and protecting against potential damage and irritation, lip balms make for an amazing base to apply colour to the lips. Unfortunately, tinted lip balms don't have the best reputation for colour payoff and shade ranges. This is one of the occasions where it's far more beneficial to make your own rather than relying on the muted palettes of commercial options.
So let's turn the colour dial right up and make a tinted lip balm that can rival the pigment of any lipstick, whilst still providing lasting protection for our lips!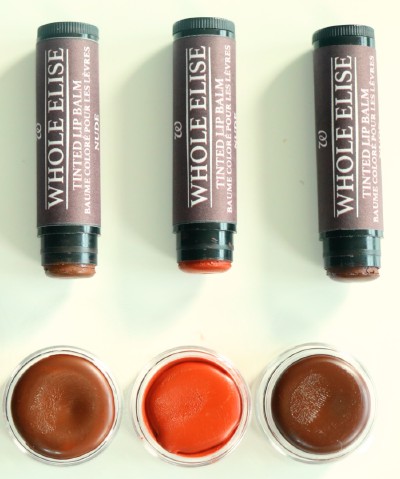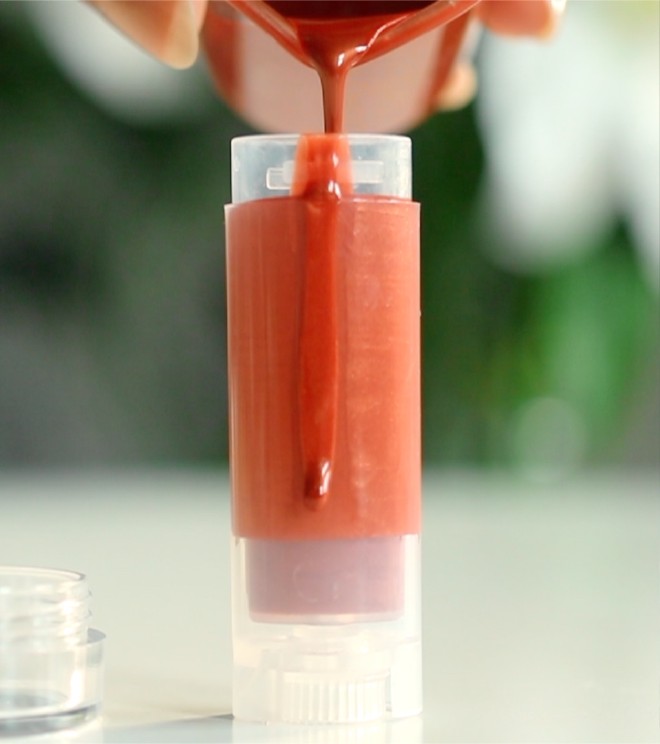 Tints, Colours & Iron Oxides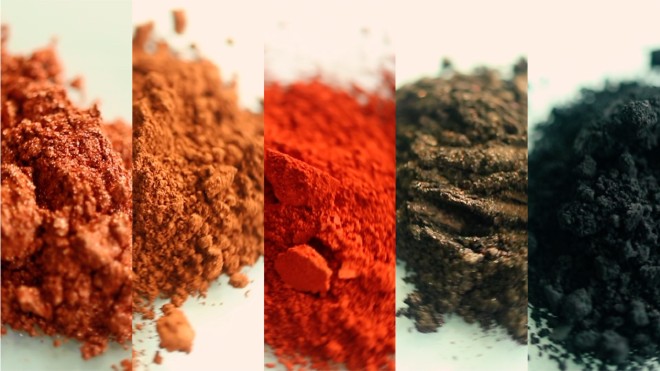 The above formula relies on iron oxides and mica powders for that signature rich colour. I introduced mica powders in my previous tutorial on Shimmer Body Butter Bars, but iron oxides are also naturally occurring minerals that impart pigment. Due to potential contamination with harmful substances like heavy metals, the iron oxides used in cosmetics are synthetically made to avoid impurities.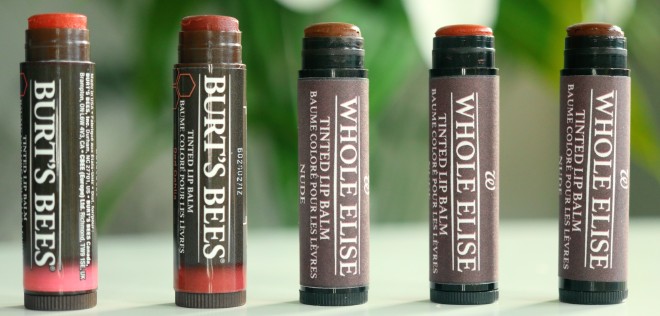 Depending on the type, iron oxides come in a range of colours: red, yellow, orange and black. This can be further broadened by mixing oxides to get a wide variety of colours. Iron oxides are extremely pigmented and are a great choice to make a range of colours in our tinted lip balm from deep reds to neutral browns.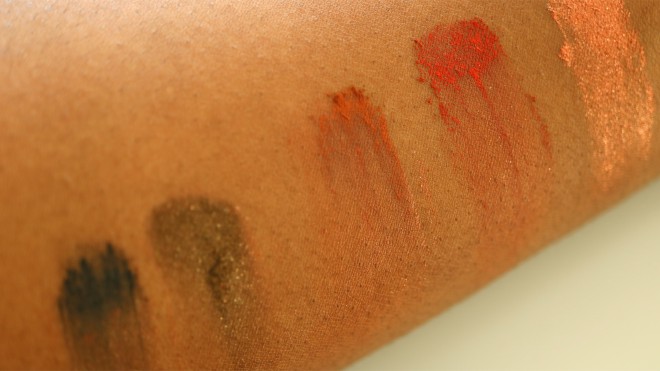 Olus Oil
Olus oil is a great alternative to petroleum-based and mineral oil ingredients in cosmetics. It's a vegetable-based oil made from a blend on triglycerides.
Similar to lanolin it works as both a skin-softening emollient, but also provides an occlusive layer on the skin preventing against dry or chapped lips by reducing moisture loss.
Olus oil is incredibly smooth and easily absorbed into the skin, so it doesn't weigh down our lip balm or cause a dragging effect when applied. Its consistency isn't subject to change dependent on the temperature like with vegetable butters, making our lip balm formula more stable.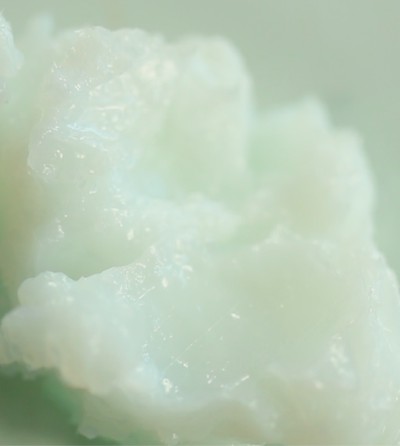 It is by no means essential to include in your formulations, so feel free to skip this ingredient, but it is one of the components that bridge the gap between homemade products and store-bought cosmetics.
For vegan alternatives for Beeswax and Lanolin, please see my DIY Stick Lip Balm tutorial.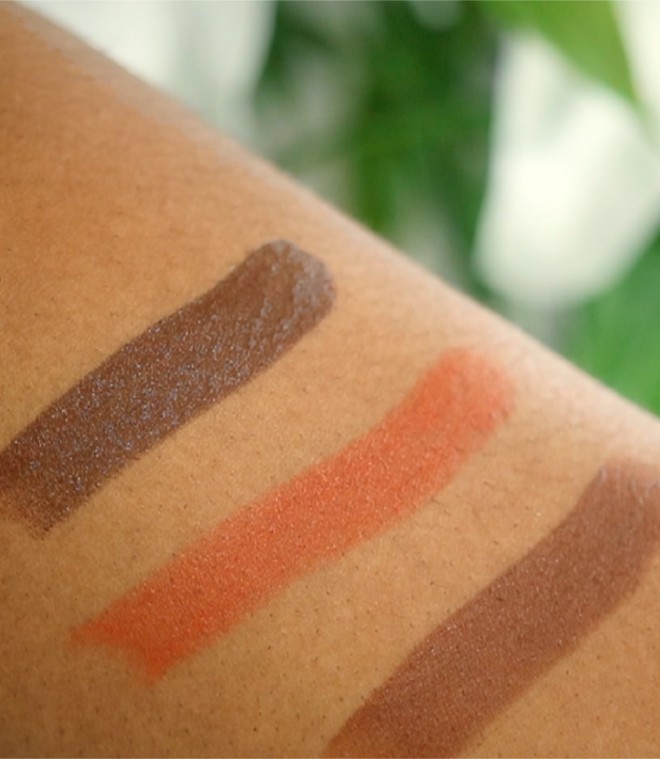 Return to top ↑