Recipe
Heated Phase
70.5g Almond Oil
45g Jojoba Oil
15g Shea Butter
7.5g Cetearyl Alcohol
7.5g Candelilla Wax
4.5g Berry Wax
Cool Down
1.5g Vitamin E Oil (Antioxidant)
1.5g Essential Oils (Optional Fragrance)
Method
Measure out your heated phase ingredients: Almond Oil, Jojoba Oil, Shea Butter, Candellilla Wax, Cetearyl Alcohol and Berry Wax.
Combine ingredients in a heat-proof container, and gently melt over low heat using a bain-marie or double boiler.
Once liquid, take off the heat and allow to cool slightly, paying attention so that it doesn't begin to set.
Add your cool down ingredients: Vitamin E Oil and any Essential Oils you'd like for fragrance.
Immediately pour your molten body balm into tube squeeze containers, feel free to use a funnel or pipette to make it easier.
Refrigerate or allow to set in an upright position without the lid for at least 12 hours.
Once your body balm reaches a semi-set consistency, seal your containers and enjoy!
This recipe makes 150g of DIY body balm tubes, and should last approximately 12 months. See the interactive formula to customise this recipe.
What is soft-set body balm?
Most body balms tend to come as a solid tub-style products, that require scooping with fingers and palm-rubbing before it's ready to apply. Now whilst this is a tried and true formula, it's not exactly the most practical moisturiser considering the gloves, hand santisers and masks that normally accompany our outings. Afterall, the idea of a moisturising communal dipping pot isn't the most appealing (to put it mildly)! So how about a soft-set balm in a squeeze container that can be massaged directly into your skin? Perfect!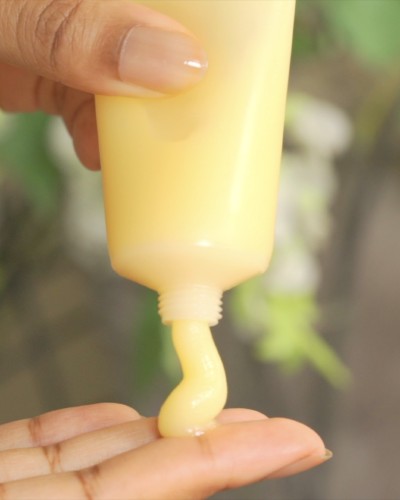 Body balm tubes skip the step where you have to either warm up the balm between your palms or allow it to melt before applying to your skin. It's semi-set state allows the balm to instantly melt as soon as it's squeezed out of the container so it's far easier to massage into your skin.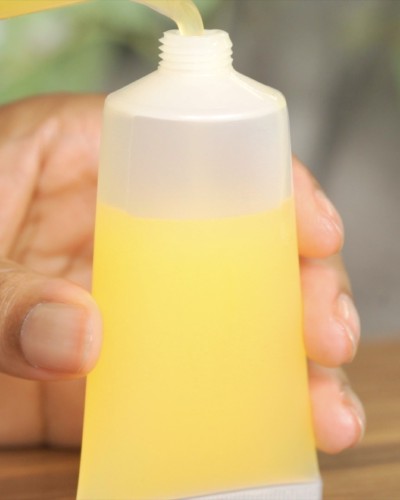 How do body balms work?
Body balms are unlike other moisturisers in that they are primarily concerned with protection rather than hydration. They provide a physcial barrier on the surface of your skin to both lock in moisture, but also prevent against moisture loss. To do this, body balms balance moisturising ingredients with sealing elements. Unlike creams and lotions, balm moisturisers don't hydrate the skin.
Instead they trap moisture that's already in your skin and slow down the process of evaporation that leads to your skin drying out throughout the day. To do this, they contain more wax than any other type of moisturiser.
Why do body balms contain wax?
The key to a good body balm is providing hydration-sealing moisture.
Wax is occlusive so it provides a thin barrier on the surface of your skin that bolsters your natural moisture barrier. This slows the process of moisture-loss in the upper layers of your skin, leaving you with softer, more hydrated skin for longer.
The type of wax you use is important in making a functional moisturiser that doesn't just feel like rubbing wax over your skin!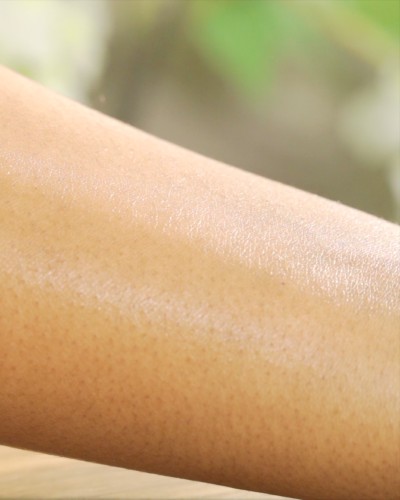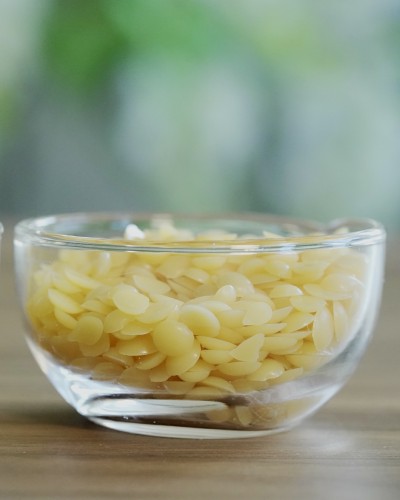 Candelilla wax
Candelilla wax is a natural plant based, vegan friendly wax that is crucial in making a body balm that doesn't feel tacky or greasy on the skin. This is because it has a smooth, hard finish that gives a subtle shine to your skin.
Candelilla wax transforms this DIY body balm into a glossy coating that leaves your skin soft, supple and moisturised for hours on end.
Berry wax
Berry wax is a natural soft wax that has a lower melting point than beeswax, making it great for making a balm that is soft-set. It also has a smooth finish that doesn't feel heavy on the skin, providing a cushioning effect when the balm is massaged in. You can substitute this with beeswax, but it will slightly alter the final balm texture.
How to use body balm
With the eye-watering amount of moisturisers available such as body butters, creams and lotions you might be wondering - are body balms even necessary? Absolutely!
But it's all in how you use body balms. Here are a few tips to get the most out of your DIY body balm tube:
Apply to arms, legs and feet: body balms are "sealing" or protection moisturisers so I find they work best on areas that will be exposed to the elements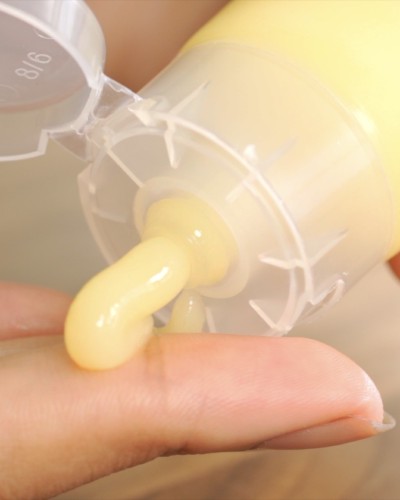 Use in combination with other moisturisers: if you have extremely dry skin, body balms are great for providing a final barrier to moisture loss that you can use on top of your regular more hydrating moisturiser
Body balms are "out and about" moisturisers: if you're going to be out all day, the chances are your skin will feel dry by the time you get home. Body balms excel in endurance, so they're the best choice if you need your skin to stay visibly moisturised throughout a long day
Always keep in your bag: the natural glossy finish of body balm make it perfect for "quick fix" applications when you need dull and tired skin to look its best. Body balm tubes are perfect for easy on-the-go applications as you only need a small amount to cover a large area, and their soft texture quickly absorbs into the skin.
Want a more intensive moisturiser? Try the below body butter recipe!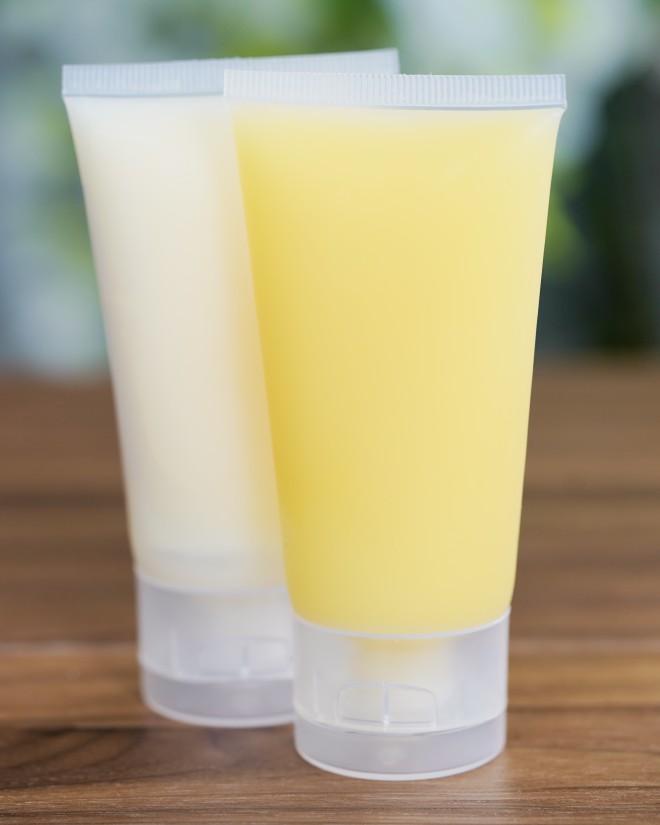 Return to top ↑