This hand lotion is infused with warm and seasonal spices that leave hands feeling soft, moisturised and protected during the winter months. Pair with the Orange & Clove Hand Wash to make for the ultimate festive experience.
Recipe
Water phase
Oil phase
25g Shea Butter
30g Almond Oil
13g Olive-Oil Derived Emulsifying Wax
Cool down
3g Preservative Eco
3g Vitamin E Oil
3g Essential Oil Blend

10 drops Orange Essential Oil
5 drops Vanilla Essential Oil
3 drops Clove Essential Oil
Method
Measure out your Water Phase ingredients: Distilled Water & Glycerine, and your Oil Phase ingredients: Shea butter, Almond oil & Emulsifying wax
Over low heat (e.g. double boiler), melt both phases in separate heat proof glasses
Once completely melted, pour the Oil Phase into the Water Phase and transfer to a flat surface
Use an immersion blender to create an emulsion. As the mixture cools and more air is incorporated, it will start to thicken and change to a pale cream colour
Once your lotion has reached your desired consistency and is cool, transfer to a scale
Add your Cool Down ingredients: Preservative Eco, Vitamin E Oil and the Orange & Clove Essential Oil Blend.
Briefly mix again either by hand or using a blender to ensure that all the ingredients are evenly distributed
Store your lotion in an airtight tinted glass pump bottle or container
This recipe makes 250g of hand lotion. See the interactive orange & clove hand lotion formula to customise this recipe and amount.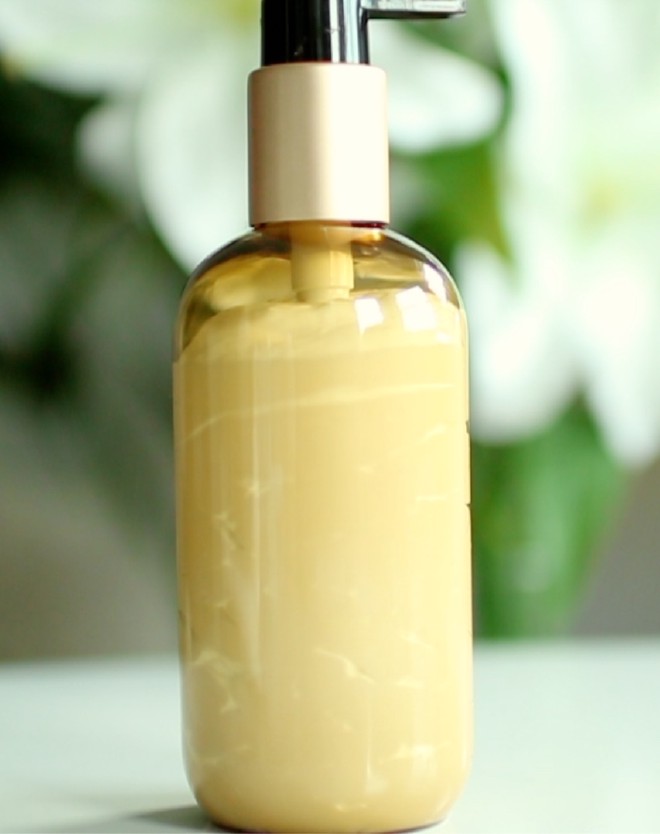 Perfect hand lotion recipe for beginners
This orange & clove hand lotion has minimal ingredients but it's incredibly effective at providing lasting moisture and softening hands. It relies on lighter emollients like Shea butter and Almond oil that rapidly absorb into the skin, without leaving a greasy residue.
If you are new to lotions, this recipe is a variation of my beginner's lotion tutorial so it is worth reading that article to gain an understanding of the key components that are essential to making moisturising emulsions.
Hand lotion benefits
Our hands are often exposed to harsh temperatures, stripping ingredients and everyday damage from routine tasks - as such, ensuring that you have a good moisturiser to hand (pun intended) is essential! This year more than ever our hands have had to endure repeated washing, harsh sanitisers, and suffocating latex gloves, all of which can take a toll on our delicate skin. This Orange & Clove Lotion deeply nourishes the hands, restoring the lipid barrier and sealing in moisture for lasting protection. Enriched with both Shea butter and Almond oil, it will make for a great gift, especially during the winter months!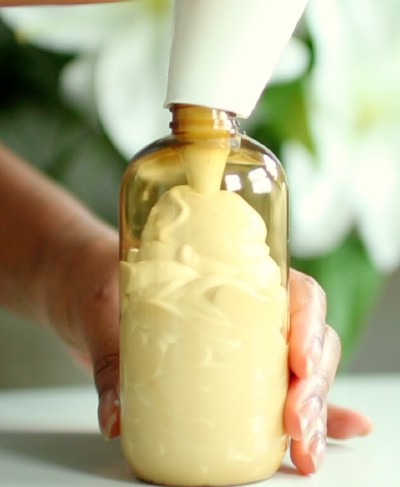 Benefits of Shea butter for the skin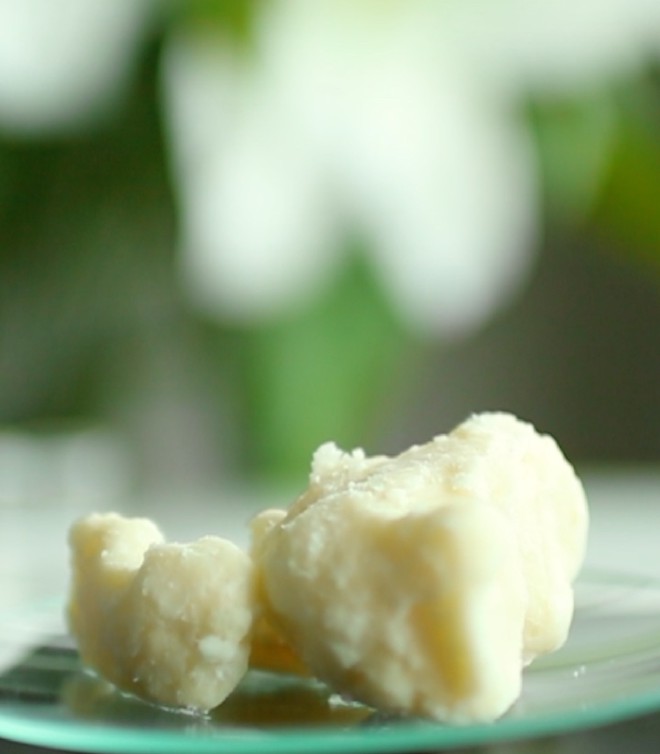 Shea butter is made from harvesting the fruits of the Shea tree native to West and East Africa. It's a nutrient-rich, solid butter that spreads easily onto the skin improving its texture, appearance and providing protection against moisture loss. In addition to strengthening your skin's moisture barrier by restoring vital limits, it's natural anti-inflammatory properties help ease dry and sensitive skin conditions. Regular use of Shea butter will improve the overall health of your hands resulting in softer, more resilient skin.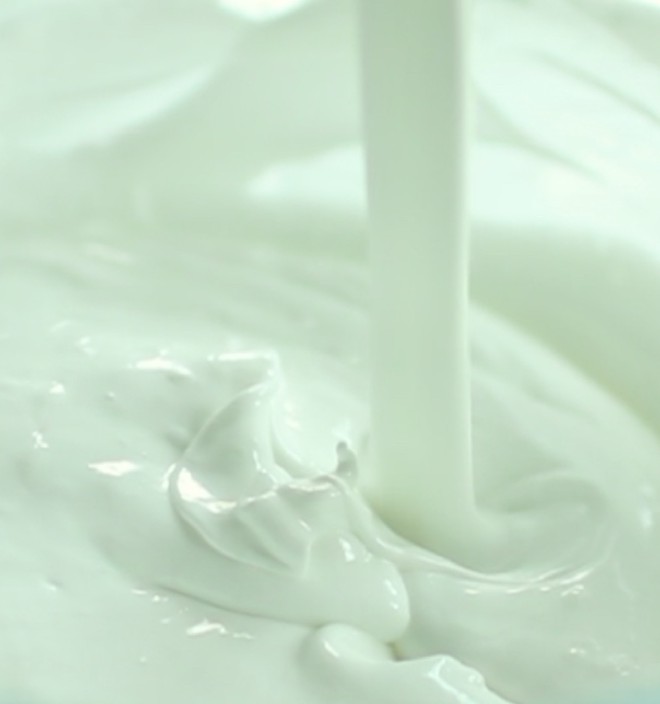 Customisation
You can easily customise this recipe to make use of the ingredients that you have available. These are sub for sub replacements and you should not need to alter the amounts in the recipe unless you desire a different final texture.
Shea butter can be exchanged for any other solid butter such as cocoa butter, mango butter, avocado butter etc.
Almond oil is also completely replaceable with any other liquid oil you have available, popular choices include safflower oil, jojoba oil, olive oil, argan oil - the possibilities are endless.
Glycerine (vegetable) can be replaced with honey or any other humectant you prefer.
Olive-derived emulsifying wax is a naturally-derived emulsifying wax. While it is necessary to include an emulsifier to bind the water and oil ingredients together, you don't need to use this particular emulsifier. Please note that beeswax is not an emulsifier so cannot be used as a substitute.
Preservative eco is a broad spectrum preservative that protects against mould, bacteria and fungi. This can be replaced with any other broad-spectrum preservative. Please see my Beginner's guide to lotion-making article for more information on suitable alternative preservatives.
Vitamin E oil is an antioxidant, feel free to use any other that you prefer.
Co-emulsifiers / stabilisers such as fatty alcohols can also be used to increase the stability of the lotion.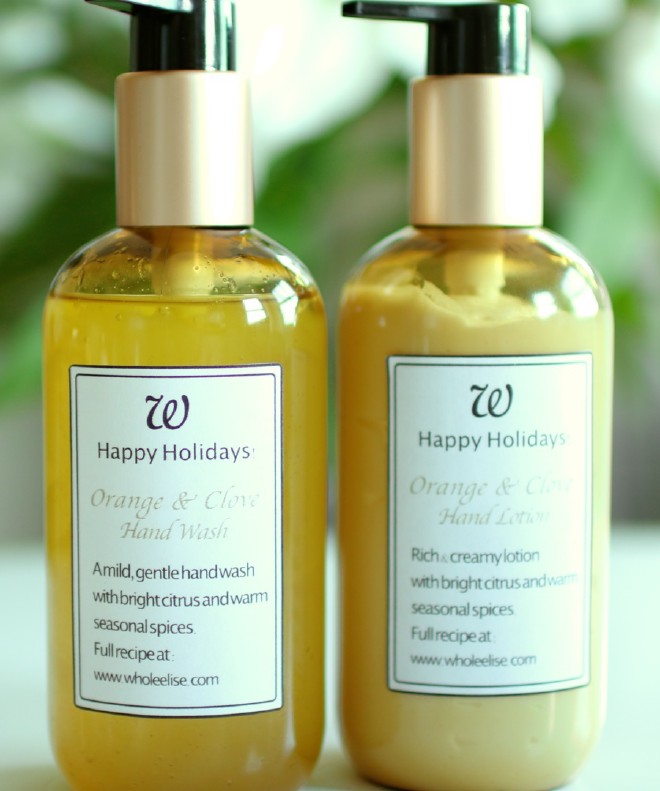 Return to top ↑