Make your own Moroccan Oil Treatment in just a few steps! Perfect for taming frizz, boosting shine and prolonging straight styles.
Recipe
50g Cyclopentasiloxane
30g Dimethicone 1000
10g Cyclomethicone
10g Argan Oil
2g Essential Oils (Optional Fragrance)
0.1g Vitamin E Oil
Method
Measure out all your ingredients: Cyclopentasiloxane, Dimethicone, Cyclomethicone, Argan oil, Essential or Fragrance oils and Vitamin E Oil.
Blend all the ingredients together until they're thoroughly combined.
Pour into a pump container and store away from sunlight. Shake hair serum before use.
This makes 100g of treatment oil, see the formula calculator to adjust amounts.
This is a silicone-based serum, for a natural alternative see my Lightweight Hair Oil, which leaves hair soft, shiny and nourished.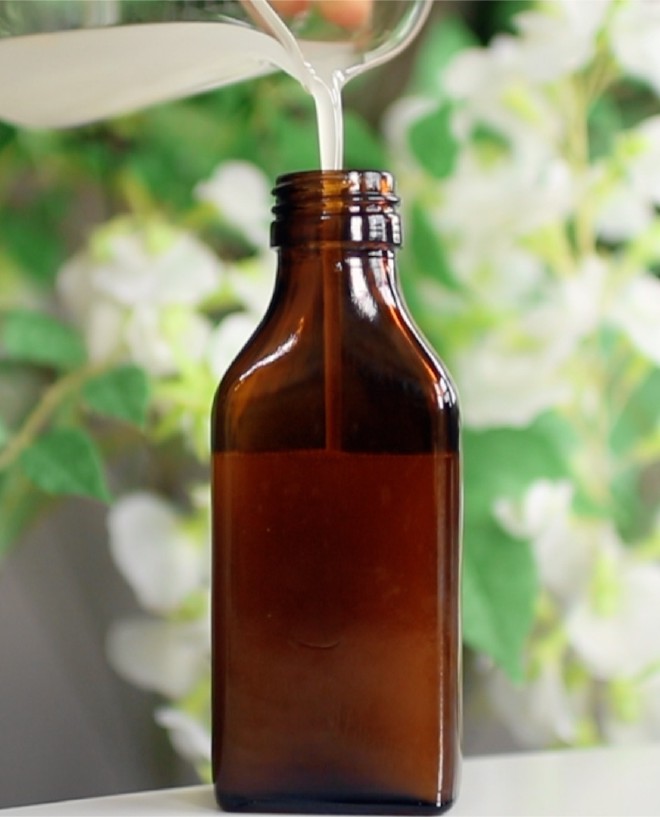 What is MoroccanOil Treatment?
MoroccanOil Treatment (yes it's actually spelt as one word) is a lightweight hair serum that enhances shine and manageability and reduces the appearance of split ends and damage. Described on its website as "oil-infused" it's self-credited as "creating the worldwide buzz on argan oil". It can be used as a conditioning, styling and finishing tool and can do wonders when applied to your hair!
But there's a little confusion around what exactly it is. Whilst the marketing leans heavily on argan oil - you might have to send out a search team to locate it on the ingredients list. And despite winning multiple awards in "Hair Oil" categories, most notably it's never actually referred to as oil in MoroccanOil's own marketing. Curious.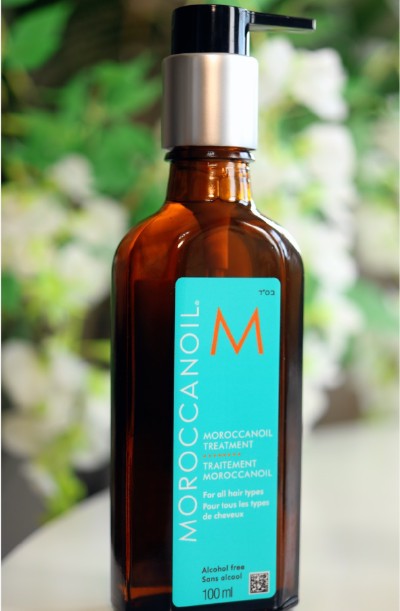 So what is it? The short answer - a silicone based hair serum.
Are silicones bad for hair?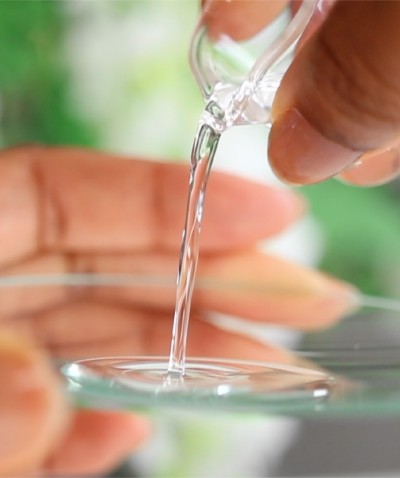 The short answer: depends. The main issue around silicones is their ambiguous marketing. Many believe silicones share the same benefits as plant oils and other emollients, due in large part to the claims made by silicone-based products that masquerade as oils cough cough.
This, however, couldn't be further from the truth and problems arise when silicones and oils are used interchangeably.
Silicones are synthetic, "film-forming" emollients that form a thin barrier over the cuticle layer of your hair, resulting in sleek, shiny and softer hair.
This barrier is also the reason silicones are used in many products that focus on protection such as heat protection, anti-frizz and humidity, and strengthening treatments. Similar to occlusive oils and butters, this barrier also prevents moisture loss helping hair stay hydrated for longer.
So what's the problem with silicones?
Well, you might have noticed that those are all surface-level benefits, and therein lies the issue with silicones. Unlike oils, butters, esters, humectants and other hair conditioning agents, silicones don't penetrate the hair shaft and have little to no actual conditioning abilities.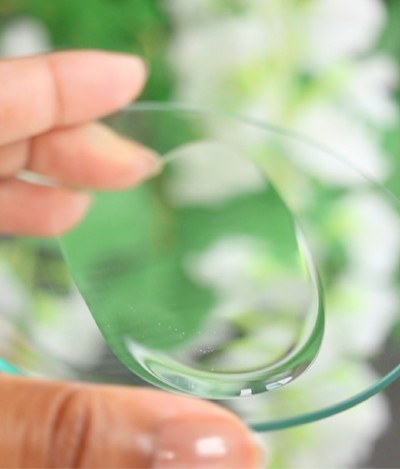 So when applying silicone to dried out hair, the appearance might improve but the underlying dryness of your hair hasn't been altered.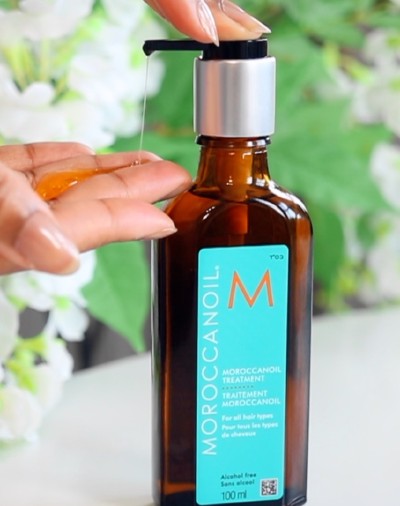 Starting to see the problem?
In fact, that protective barrier is more like a double-edged sword. It doesn't only stop moisture from getting out, it blocks it from getting it. Silicones severely limit the penetrating capacity of other emollients once they've been applied.
This only exasperates the issue of dryness as you're unable to moisturise your hair properly until the silicones are removed.
And on that note, silicones can be difficult to remove (hence why they provide such long-lasting protection).
Regular use of silicones can result in buildup, which in turn leads to more dryness and potential damage to your hair. To avoid this, it's also recommended (at least it should be) that you use a clarifying shampoo to ensure your hair is thoroughly cleansed on wash day.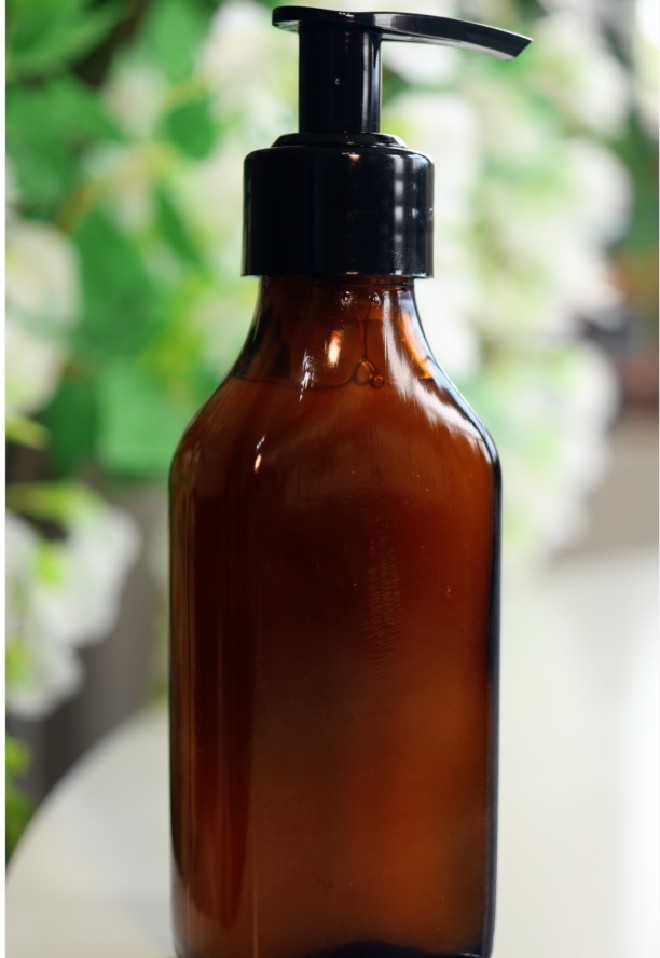 Benefits of Silicones
It's not all doom and gloom! In fact, it's still possible to maintain healthy hair whilst incorporating silicones into your regime - it's all in the application. Silicones work best in finishing products that are applied to your hair once it's already moisturised.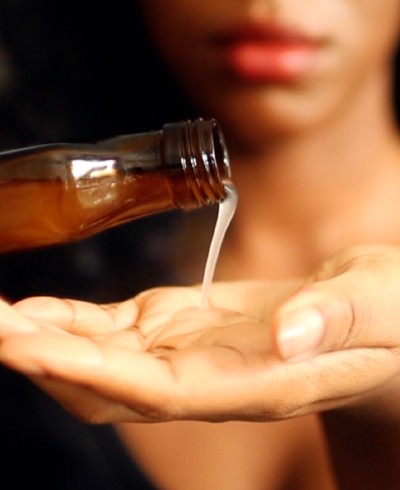 Benefits of this DIY Moroccan Oil Treatment include:
Boosting shine, softness and prolonging styles
Weightless application that doesn't weigh your hair down or leave strands greasy
Improving slip and manageability of hair to reduce damage through styling
Limiting frizz and the appearance of damage and split ends
Consider the MoroccanOil Treatment and other silicone-based hair products as "sealants", meant to enhance and prolong your (already moisturised) hair.
They're stylers, not moisturiser and should be applied after leave-ins, creams and any other emollients you'd normally use. Following those parameters, silicones can have an incredible impact on the look of your hair and this DIY Moroccan Oil Treatment is no exception!
Still not convinced? For a natural alternative to silicone serums, see my natural hair oil that leaves hair soft, shiny and nourished!
Return to top ↑