Get sleek and soft hair all whilst protecting against frizz, humidity and split ends with a few pumps of this nourishing hair serum.
Recipe
15g Marula Oil
9g Dimethicone 1000
6g Squalane (Olive Derived)
0.1g Vitamin E Oil (Antioxidant)
0.5g Essential Oils (Optional Fragrance)
Method
Measure out all your ingredients: Marula oil, Dimethicone, Squalane, Vitamin E Oil and Essential or Fragrance oils.
Blend all the ingredients together until they're thoroughly combined.
Pour into a pump container or pipette bottle and store away from sunlight. Shake hair serum before use.
This makes 30g of hair serum, see the formula calculator to adjust amounts.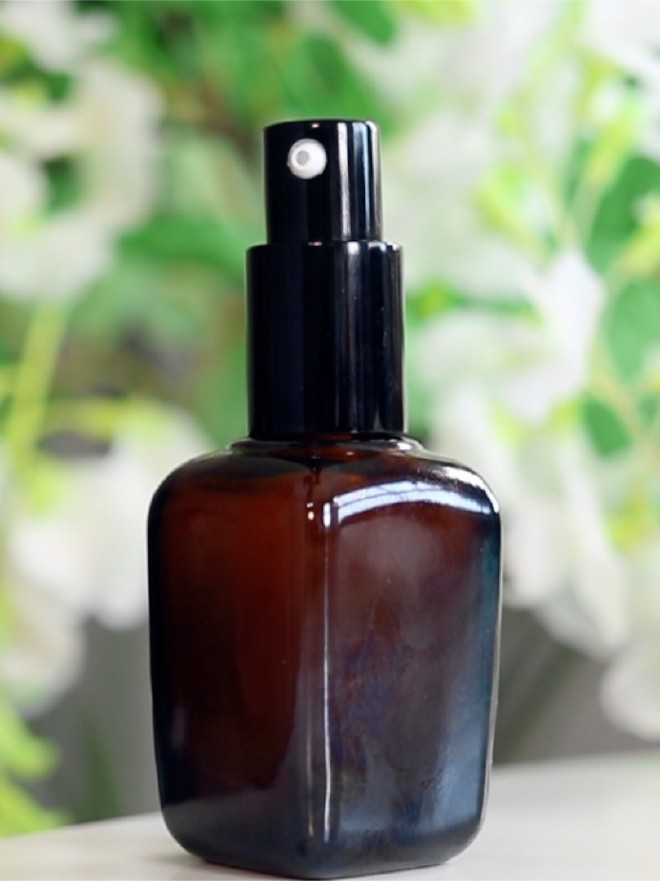 What is Hair Serum?
Hair Serums are lightweight silicone-based styling products that improve appearance and manageability by coating the surface of your hair. Whilst each serum can have unique benefits, generally, serums add shine, smoothness, reduce frizz and protect against environmental factors.
Not to be confused with hair oils, serums are "quick fix" surface-level products that don't offer many moisturising benefits to your hair. As such, serums are typically applied as finishing products or used in conjunction with traditional hair oils and hair cream moisturisers.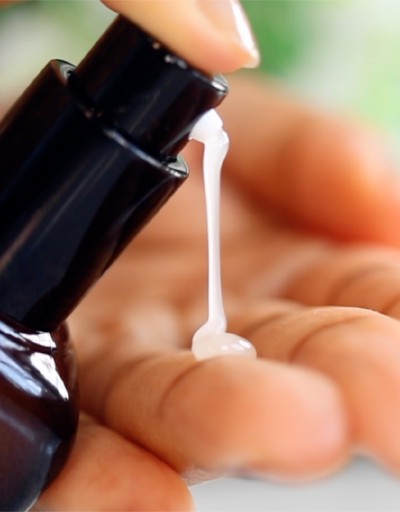 Benefits of Hair Serums
Provide instant shine and sleekness to hair, taming frizz, split ends and flyaways
Adds slip and aids in detangling by reducing friction between hair
Incredibly lightweight application that doesn't weigh down hair or leave a greasy residue
Protects against environmental factors such as pollution, humidity and heat
Offers flexible styling and can be applied to both wet and dry hair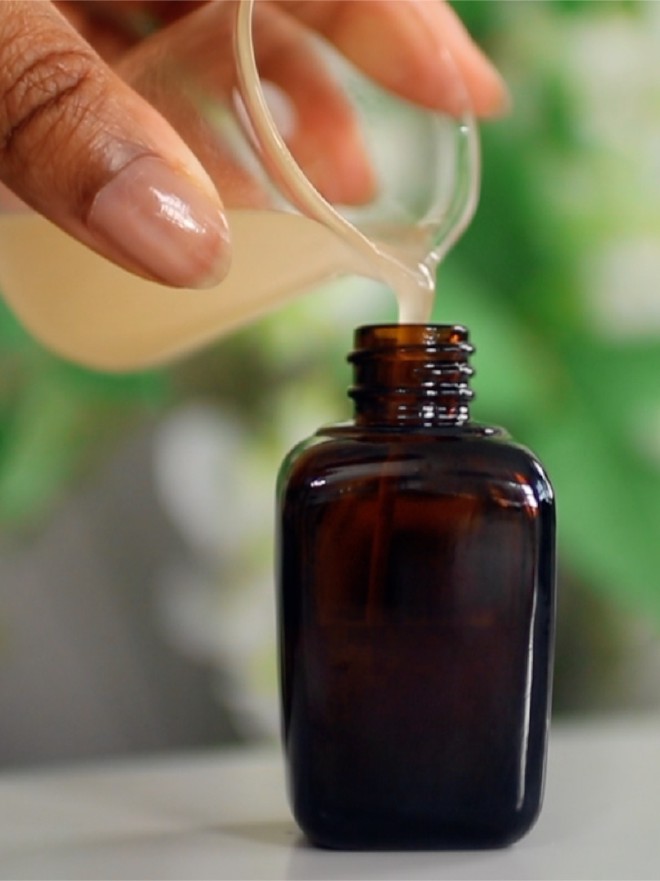 Why use silicones in hair products?
Silicones are synthetic polymers that provide shine, slip and protection for your hair by coating the surface of each strand to protects against damage. Although silicones don't have the best reputation, when used correctly silicones offer unique benefits and can create lightweight serums and treatments that can greatly improve the look of your hair. They are also a key ingredient in heat protectants. To learn more about silicones, see my DIY Moroccan Oil Hair Treatment.
Dimethicone
Dimethicone is a non-volatile silicone that coats the surface of your hair creating a barrier that locks in moisture, smoothes the cuticle layer and provides shine and softness to strands. Dimethicone is most known for its silky and "powder-like" feel on the surface of your hair and skin.
Unlike plant oils and other emollients, silicones have a non-greasy, dry application that smoothes hair without any residue. Due to this unique application, dimethicone is often used in serums, sprays and cosmetics that require a light finish.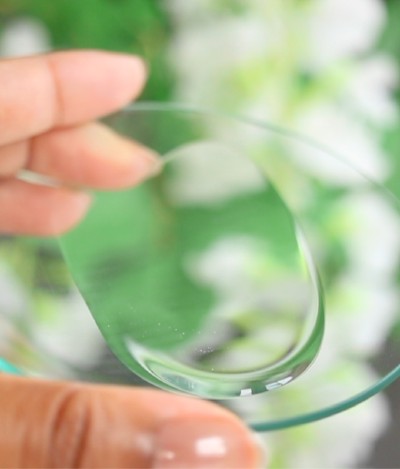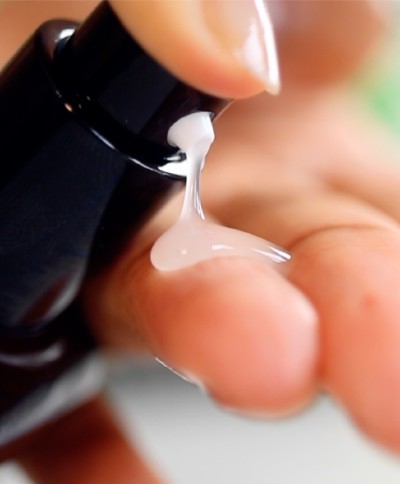 Dimethicone can come in a variety of consistencies from a light oil to a thicker more viscous consistency. Common dimethicone variants are Dimethicone 1000, Dimethicone 350 and Dimethicone 50.
Dimethicone can be particularly useful in styling products for afro hair as it offers incredible slip and detangling benefits that can eliminate tangles and single-strand knots. It is also great at prolonging blow-dried, stretched or straightened hair as it protects against humidity and reduces split ends that can result in hair reverting back to its natural coils.
However, as dimethicone offers no moisturising or conditioning abilities, and sits on the surface of your hair - it can contribute to product buildup and dryness if it is not removed properly. If you'd like to incorporate silicone products into your hair routine, I'd highly recommend using a clarifying shampoo to avoid buildup and ensure your hair is thoroughly cleansed. It is best used sparingly, only in finishing products or as a sealant and applied to pre-moisturised hair.
It's important to note that silicones are not natural and cannot be used interchangeably with oils.
How to apply hair serum
This hair serum can be applied to both wet and dry hair but should be used either be applied to pre-moisturised hair or used in conjunction with other moisturising products.
Shake serum bottle before applying
Pump a small amount into hands and work between palms to warm up the serum and help with even distribution
Starting at the ends of your hair, work the serum towards the middle sections - avoiding the roots and scalp
Either use your fingers, comb or brush to evenly disperse the serum throughout your hair and encourage maximum shine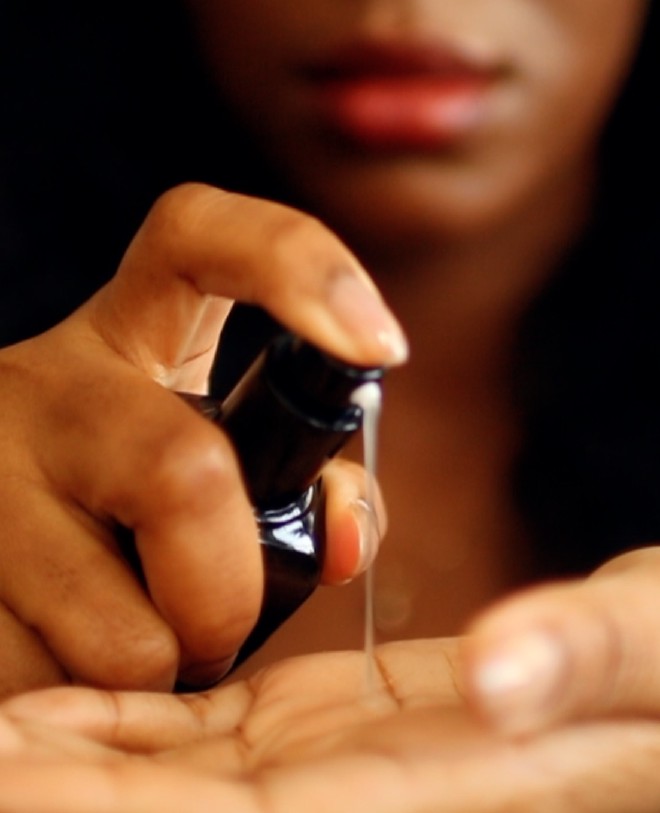 Return to top ↑