Instantly revitalise dull or lifeless hair with this ultra-light, glossy shine spray.
Recipe
35g Cyclomethicone
7.5g Dimethicone 1000
5g Marula Oil
2.5g Squalane (Olive-derived)
1g Essential Oils (Optional Fragrance)
0.1g Vitamin E Oil (antioxidant)
Method
Measure out all your ingredients: Cyclomethicone, Dimethicone, Marula oil, Squalane, Essential or Fragrance oils and Vitamin E oil.
Blend all the ingredients together until they're thoroughly combined.
Pour into a shine or fine mist bottle and store away from sunlight. Shake hair shine spray before use.
This makes 50g of hair shine spray, see the formula calculator to adjust amounts.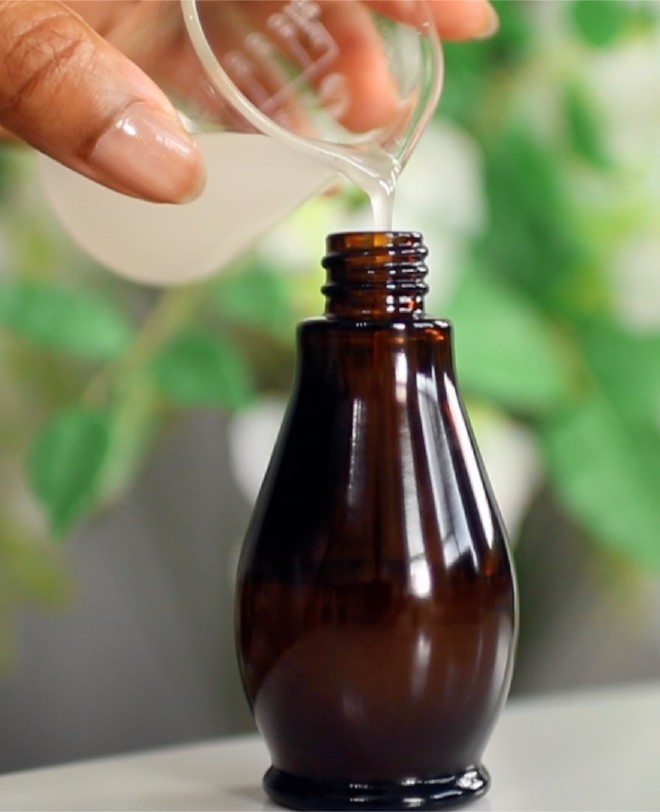 What is hair shine spray?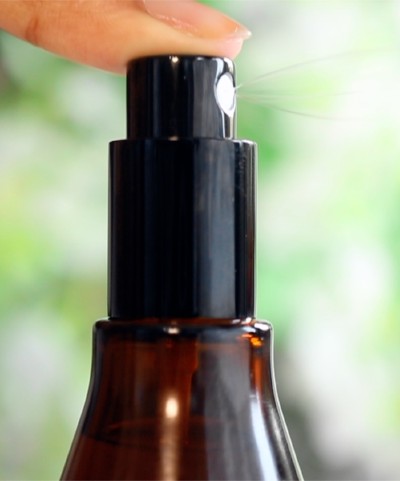 A shine spray is a lightweight serum styler that adds shine, gloss and vibrancy to dull or dry hair. A couple of sprays instantly smoothes flyaways and frizz, minimises the appearance of split ends and leaves hair soft to the touch.
Shine sprays lightly coat the surface of your hair adding a reflective sheen that sparkles in the light, perfect for sleek buns, ponytails but also voluminous styles such as blowouts and wash and gos. Shine sprays also boost the appearance of coloured treated hair, allowing for more vibrant and brighter locks.
The key difference between shine sprays, hair oils and hair serum is the lightweight formula. Of the three, shine sprays have the lightest application, with a base of volatile silicones or alcohol that evaporates from your hair. I've formulated this hair shine spray to include conditioning agents in addition to providing outstanding shine to hair. However, for a more intensive hair treatment see my Lightweight Hair Oil recipe.
Shine sprays are exceptionally effective for fine, low-density hair as their lightweight formula does not weigh down hair nor reduce volume.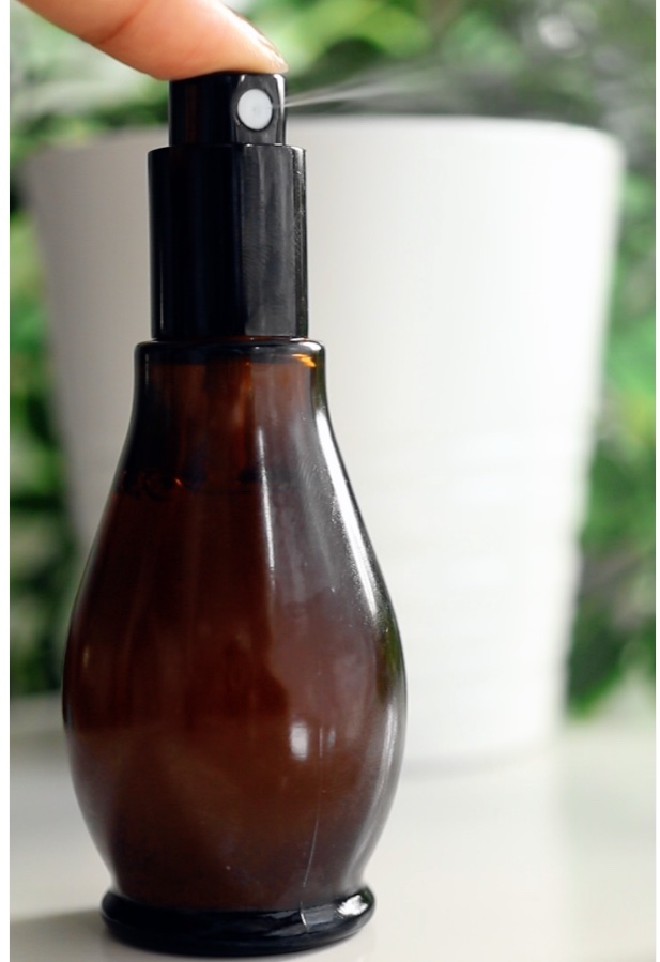 How to use a shine spray
Shine sprays are intended to be applied to dry hair as a finishing treatment for added shine and manageability.
For a hair serum that can be applied to both wet and dry hair, see DIY Hair Serum.
Shake spray bottle before use.
Hold spray 6 - 8 inches away from hair and lightly mist the product working your way up from the ends but avoiding the root.
You can also apply the shine spray to your hands and gently work the serum through your hair
To add extra shine, use a brush to ensure hair is tangle-free and held in place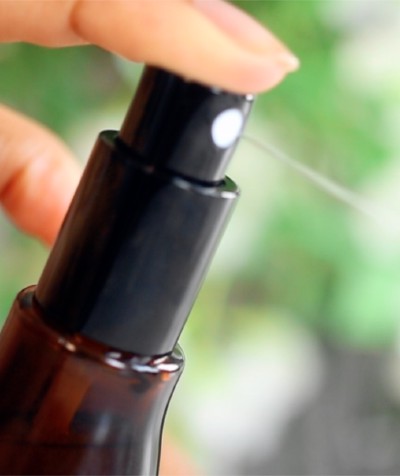 Cyclomethicone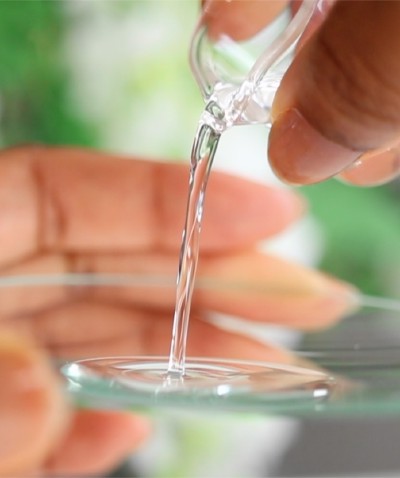 Cyclomethicone is a key ingredient that gives this shine spray a feather-light application on your hair. It's a volatile silicone that evaporates to leave a silky feel, keeping hair light and not weighed down.
Lightweight silicones function as "dry emollients", providing a protective barrier on the hair to prevent moisture loss, frizz and hair reverting from humid conditions.
Cyclomethicone also helps deliver the nourishing marula oil and squalane whilst still keeping the shine spray non-greasy.
Cyclomethicone is typically the base ingredient for hair sprays and serums that emphasise "non-greasy" or lightweight formulas.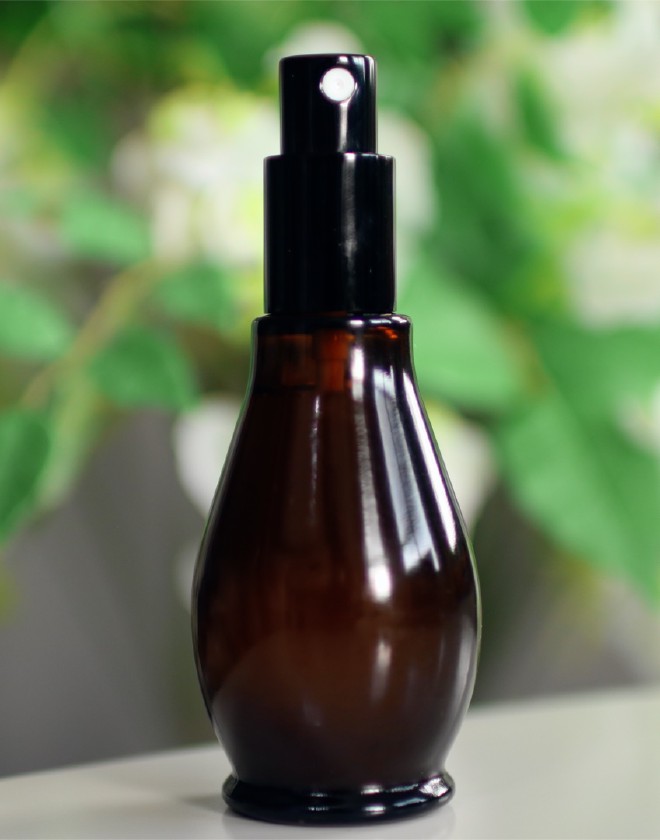 Return to top ↑