Cleansing and conditioning, this creamy body wash is the perfect choice for a luxuriously indulgent clean that's perfect for added moisture in the colder months. Using a combination of mild natural surfactants along with shea butter and oats ensures that this cream body wash is an effective cleanser that leaves skin soft and supple with its natural barrier intact!
Recipe
Water phase
100g Water
60g Decyl Glucoside
20g Cocamidopropyl Betaine (Cocobetaine)
2g Colloidal Oatmeal
4g Glycerine
1g Xanthan Gum
Oil Phase
5g Shea Butter
6g Olive Emulsifier
2g Cetyl Alcohol
Cool Down
2g Preservative Eco
2g Vitamin E Oil (Antioxidant)
Method
Measure your water phase ingredients: water, glycerine, xanthan gum, oats, decyl glucoside and cocobetaine; and your oil phase: shea butter, olive emulsifier and cetyl alcohol.
Mix xanthan gum & glycerine together and set aside. Leave for 20 minutes.
Prepare the water phase by separately adding the colloidal oats to the water and mix thoroughly, followed by adding the surfactants
Lastly, add the xanthan gum mixture and stir well.
For oil phase, add shea butter & emulsifying waxes.
Gently heat the oil & water phase on a low heat using a bain-marie or double boiler.
Pour the oil into the water phase and blend thoroughly
As the mixture cools, use an immersion blender in short bursts to prevent over-blending
Once the body wash is creamy and thickened, add the preservative and any essential oils
Test the pH of the body wash by using either pH strips or a meter. Use citric acid to adjust to your desired pH (I recommend between 5 - 7)
Decant into a suitable container, either a pump or squeeze bottle.
This recipe makes 200g. See the interactive creamy body wash formula to customise this recipe and amount.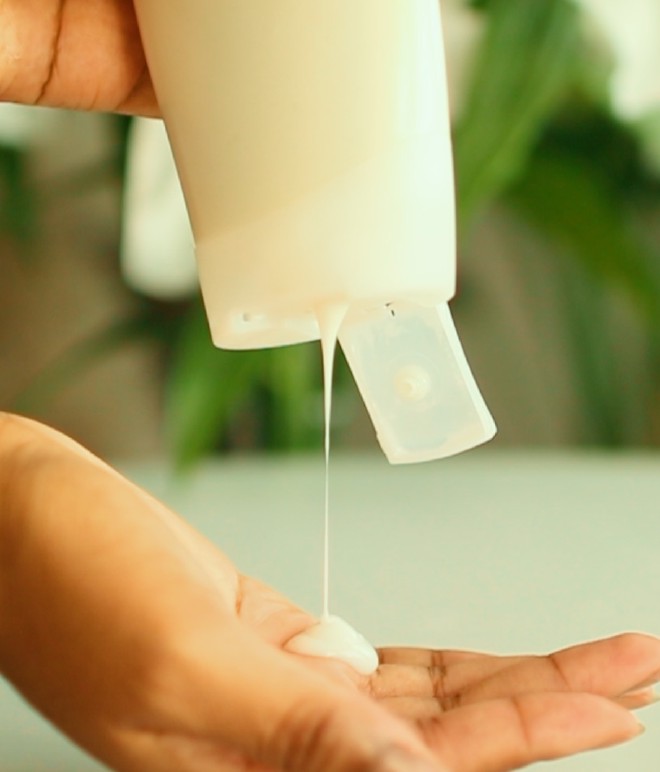 What are cream body washes?
Most shower gels are pretty simple formulas that are made up of water, surfactants & thickeners. In fact, it's common for cleansers not contain any oils or butters - I was shocked too but check the ingredients on the back! This is often why marketing tends to make a big song and dance about a body wash that actually contains oil (although often times it's pretty far down on the ingredients list #justsaying!)
Cream body washes and cleansers have emollients added to soften and protect the skin from drying out. They combine cleansers and moisturisers to make a product that can clean away oil, dirt & debris without leaving your skin feel stripped and dry. They're a great compromise for anyone with sensitive or dry skin that can find traditional shower gels and body washes too harsh. Oils provide lubrication, body and a silkiness to the cleanser that can be particularly soothing for those that experience irritation during cleansing or exfoliation.
To balance the cleansing property of this body wash, without being harsh on the skin, we're combining two surfactants, Decyl Glucoside and Cocamidopropyl Betaine (Cocobetaine). See how to combine surfactants for more on the types of surfactants, and how to combine them.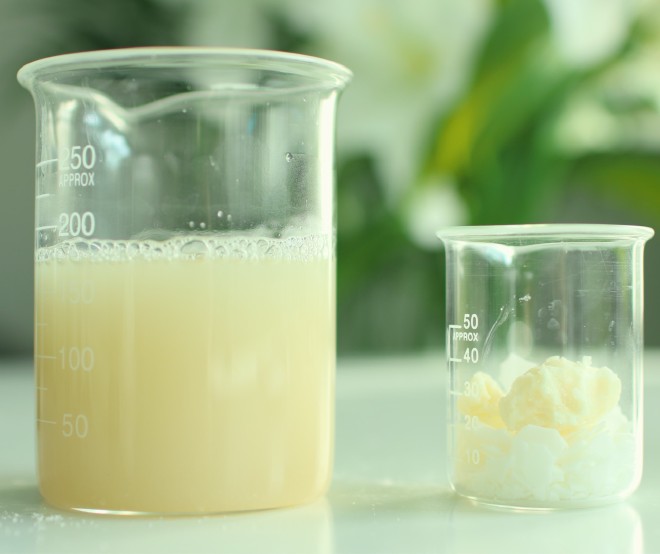 How to make a thicker body wash
It can be difficult to create thick and creamy cleansers as they are predominately water-based with only small amounts of oils or butters. But that's where thickeners come in! Thickeners can be broadly split into two categories depending on the stage you add them: water or oil phase. Where possible it's best to use both kinds in your emulsions rather than relying on one type to ensure that you create the best texture possible. Many thickeners also double up as stabilisers so not only do they improve the texture of our creamy body wash, but they also extend its shelf life.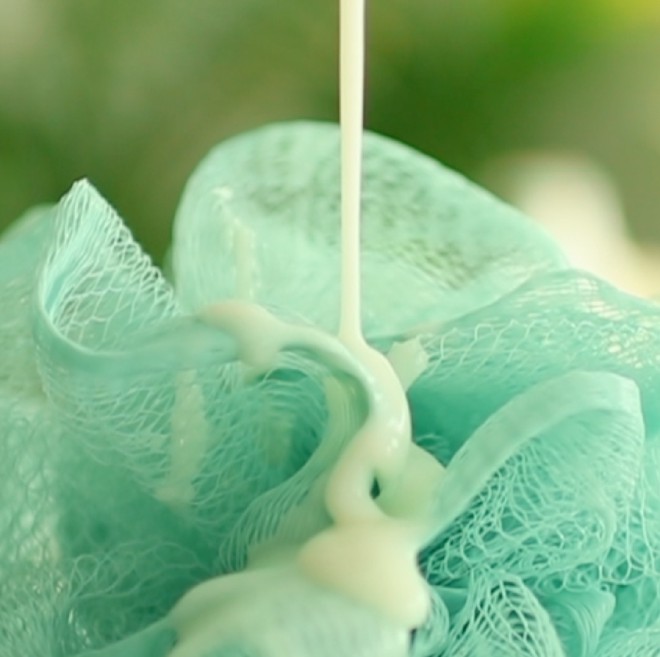 Xanthan Gum
If you're a regular at Whole Elise this shouldn't come as a surprise. Xanthan gum is a water-based thickener which, if handled with care, produces a smooth, light texture. As a fail-safe, I recommend mixing it with glycerine first in addition to limiting the amount of blending to ensure an even texture. It's great to use in formulas that have a heated phase, as this ensures the xanthan is fully dissolved and distributed throughout the water for a smooth consistency. You can use either regular or clear xanthan gum as our body wash has a natural opaque cream colour due to the shea butter.
Cetyl Alcohol
Cetyl alcohol works to not only thicken our cream body wash but also provide stability and that oh so irresistible indulgent feel on the skin. It works alongside the oil and shea butter to soften and increase slip so that the wash is easily spread.
It is also a co-emulsifier which is a welcomed addition especially for bath and shower products that are constantly having to withstand steam, mist and temperature fluctuations.
Emulsifying waxes often already include fatty alcohols so if you prefer, you can skip this ingredient. However, by adding additional cetyl alcohol we can further refine the texture, add body and improve the "creaminess" of our cleanser to make it feel more luxurious.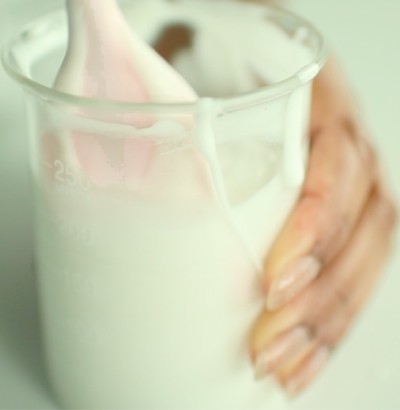 As we enter the cooler half of the year, it's time to make sure that we are really looking after our skin and giving it all the moisture and protection that it needs from the harsher seasons. This creamy body wash will set us on the right path to fantastic looking, moisturised, healthy skin.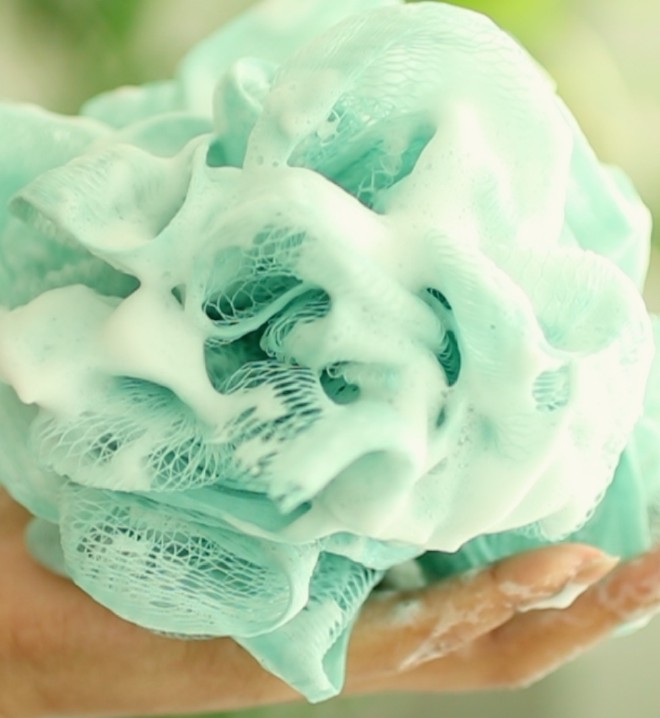 Return to top ↑