A rich and moisturising oil that gently cleanses without stripping your skin.
Recipe
Phase 1:
75g Soybean Oil
24g Grapeseed Oil
15g Fractionated Coconut Oil
6g Olive Oil
6g Essential Oils (Optional, my blend: Sweet Orange, Grapefruit, Lavender, Bergamot and Benzoin Essential Oils)
3g Vitamin E Oil
Phase 2:
171g Lumorol Waterless Surfactant (INCI: Laureth 4, Mipa-Laureth Sulfate, Propylene Glycol)
Method
Measure out the Phase one ingredients: Soybean Oil, Grapeseed Oil, Coconut Oil, Olive Oil, any Essential Oils for fragrance, and Vitamin E Oil.
In a large container, blend all phase one ingredients together until thoroughly combined.
Measure out Phase two ingredient: Lumorol, you can substitute this with any waterless surfactant.
Gently pour the lumorol into your phase one ingredients and blend until evenly incorporated. Try to avoid stirring too vigorously so that the surfactant doesn't foam.
Store your Oil Body Wash in a pump container.
This recipe makes 300g. See the interactive oil body wash formula to customise this recipe and amount.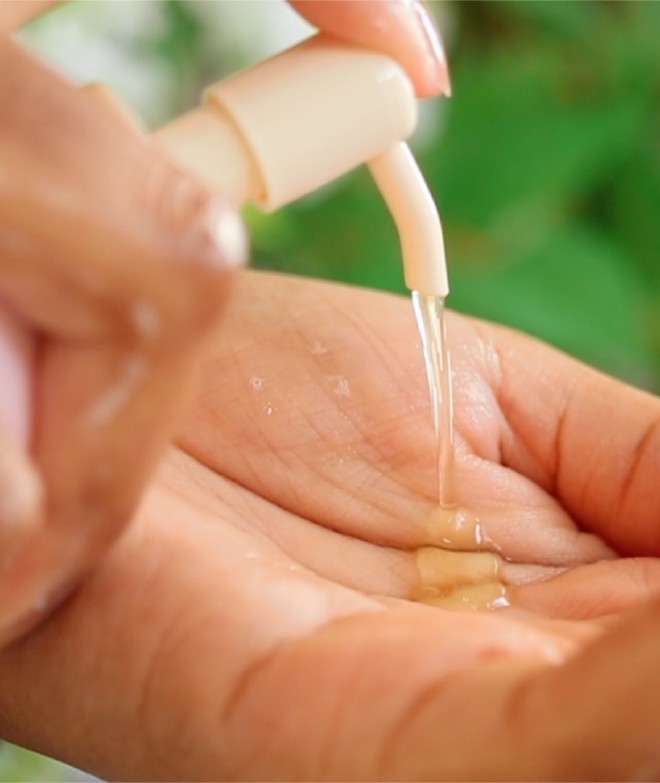 What is an oil wash?
Oil washes are the industry's best kept secret! Oil washes retain all the benefits, texture and appearance of oil, despite being powerful cleansers.
Oil washes are oil-based cleansers that don't contain any water ingredients. They're made from blending carrier oils with surfactants to produce an ultra-luxurious, moisturising body wash. Most shower gels, body washes, and any other cleanser are water-based - meaning that they're predominately made up of water or water-soluble ingredients.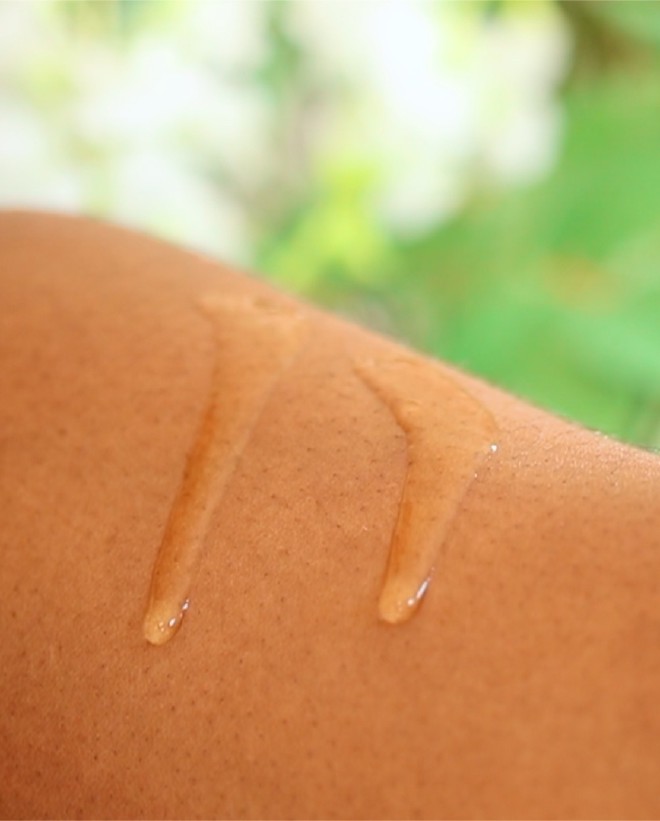 Benefits of using oil washes
Similar to cream cleansers, the emollients in oil washes restore lipids and prevent cleansing agents from drying out your skin. But whereas a traditional body wash will only contain a small fraction of oils or butters, oil washes can have up to 50%!
Traditional body washes can often be overly cleansing, leaving skin dry and irritated.
However, the oils in an oil wash, create a mild and soothing base that conditions and cleanses the skin whilst leaving your moisture barrier intact.
Needless to say, if you regularly experience dry skin, suffer from conditions like eczema or just find traditional cleansers lacking in moisture - this DIY Oil Body Wash is a must-try!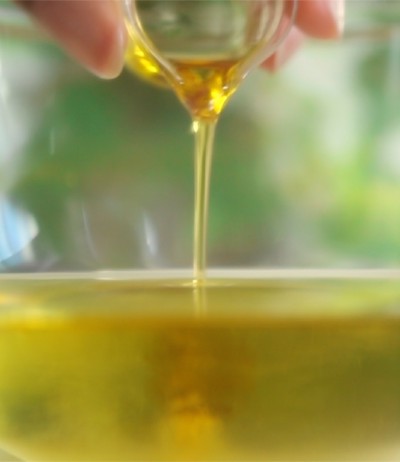 Waterless Surfactants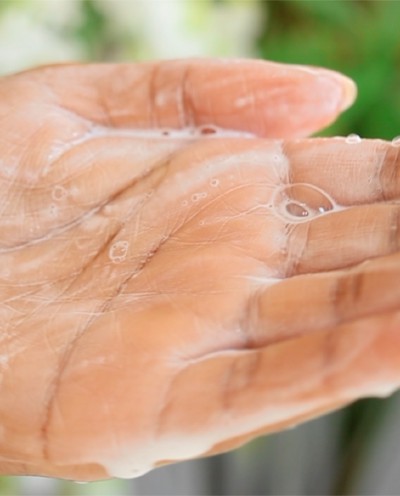 So how do we create a body wash that applies like oil, but cleans like soap? Two words: waterless surfactants. Waterless surfactants are cleansers that are soluble in oil rather than water.
Because waterless surfactants are anhydrous they blend with oils without requiring any additional ingredients - or even preservatives!
Unlike emulsified cleansers, oil washes aren't weighed down with emulsifiers or stabilisers which gives them their signature oil-like texture.
You can still use traditional water-based surfactants like decyl or coco-glucoside, but you will need to combine this with an emulsifier in order for it to blend with your oil base.
New to the world of surfactants? For more about what surfactants are and how to use them, check out my surfactants deep dive.
DIY Glossier Body Hero Daily Oil Wash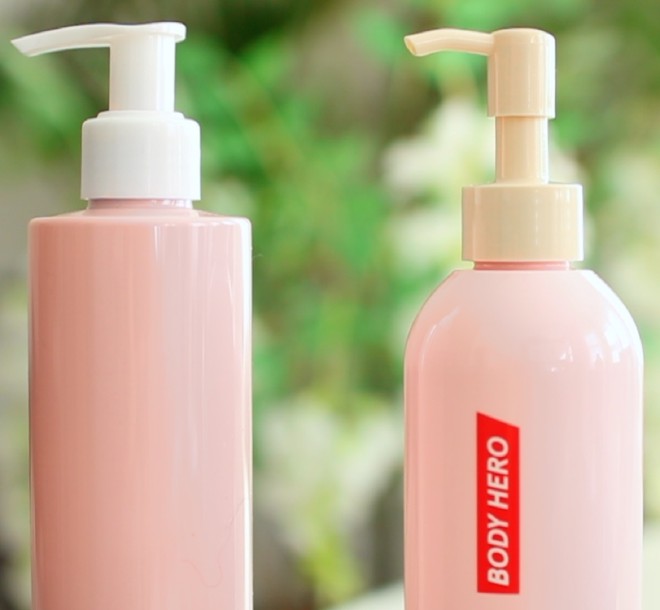 To recreate the Glossier Body Hero Daily Oil Wash, we'll need to use a combination of waterless surfactants. Whilst I wasn't able to procure the exact blend used by Glossier (Laureth 3, MIPA Laureth Sulfate & Laureth Citrate), I was able to find the next best thing!
Lumorol (INCI: Laureth 4, MIPA Laureth Sulfate, Propylene Glycol) is a more accessible waterless surfactant that shares many of the same properties as Glossier's. If the names didn't give it away already, it's worth noting that neither surfactant blends are natural. But in the spirit of recreating the Glossier formula (which we absolutely nailed by the way!) I'll look past it.
For those looking for an all-natural moisturising body wash, try my creamy body wash tutorial.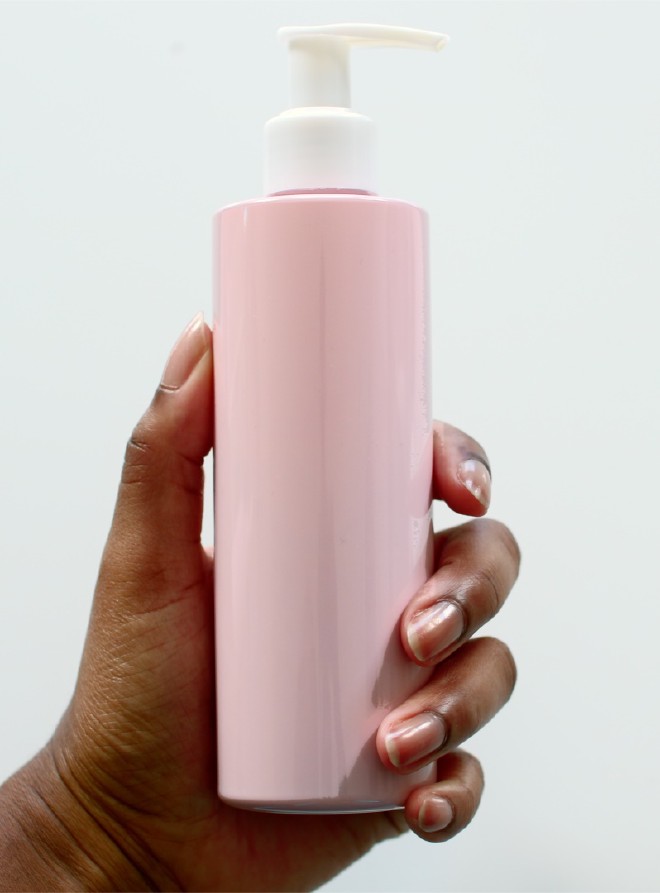 Return to top ↑