Ingredients
Phase 1
157.6g Distilled Water
0.4g Carbomer
A couple of drops of Triethanolamine (TEA)
Phase 2
20g Witch Hazel
10g Butylene Glycol
6g Niacinamide (vitamin B3)
2g Green Tea extract
2g Fig extract
2g Ginkgo Biloba Leaf extract
Phase 3
Sprinkle of Citric Acid
2g Phenoxyethanol (preservative)
Method
Measure out your phase one ingredients: Distilled Water, Carbomer and TEA, as well as your phase two ingredients: Witch Hazel, Butylene Glycol, Niacinamide, Green Tea extract, Fig extract and Ginkgo Biloba Leaf extract.
Hydrate the carbomer: in a large container mix the water and carbomer together until the carbomer is fully dispersed.
Thicken the water base: check the pH of the water mixture then add a few drops of TEA to raise the pH until the carbomer thickens the water.
Once thickened, add your phase two ingredients to the water base and mix until thoroughly combined.
To balance the pH, add a very small amount of citric acid to the fat water toner. Measure the pH regularly, lowering it to around 6 to ensure that the toner remains thickened.
Finally, add the preservative, and mix to ensure that it is fully incorporated
Store your DIY fat water in a pump or squeeze bottle for ease of use.
This recipe makes 200g of DIY fat water toner and will last for approximately 6 months, see the formula calculator to adjust amounts.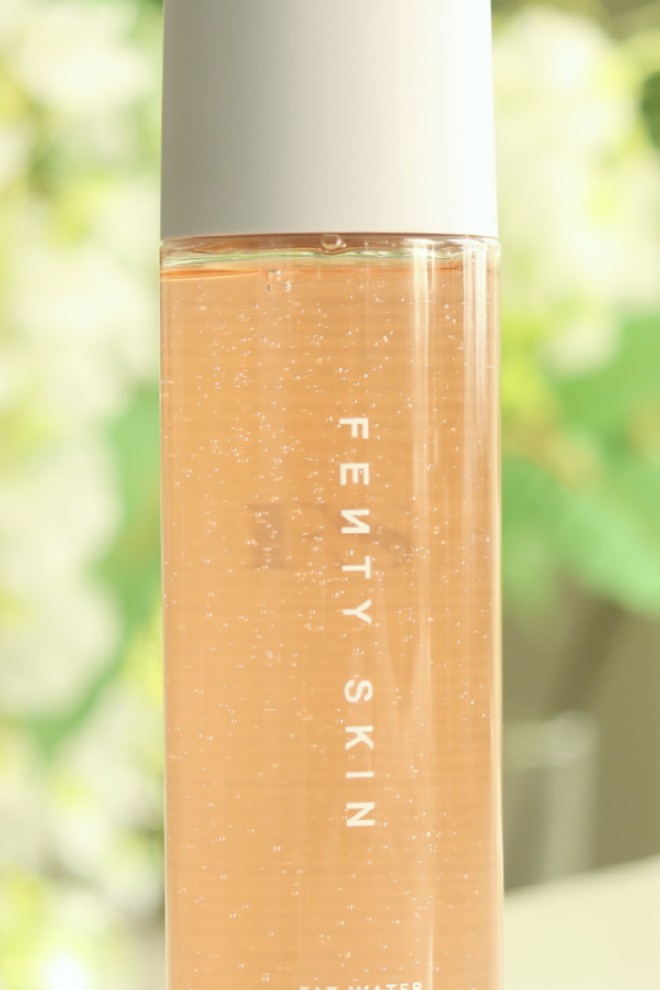 What is Fat Water?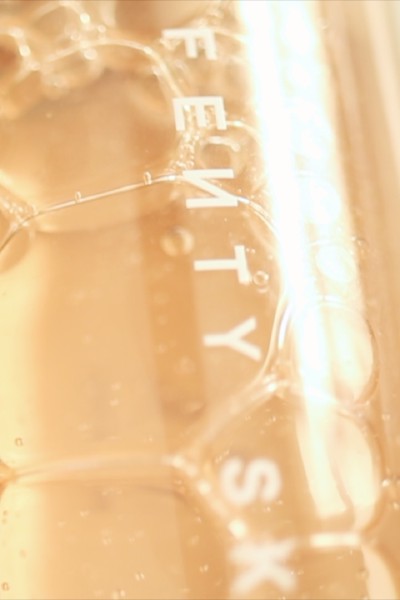 Since it hit the market, Fenty Skin's Fat Water has certainly made its mark. It flows from a uniquely designed bottle, pools in your palm, and spread effortlessly across your skin. Making it all too easy to apply directly with your hands without any mess or wasted product.
But beyond great marketing, and rave reviews - you might be surprised to learn that fat water is just a basic toner. Its signature thickness is courtesy of the powder thickener Carbomer, also known as Carpobol or Acrylates/C10-30 alkyl acrylate crosspolymer (as listed on the fat water ingredients).
If you've seen my all-natural Hyaluronic Acid Toner, it's a similar process to that tutorial: create an ultra-hydrating,
vitamin & botanical-packed base and then thicken until you reach your desired consistency. Well, that's the theory at least, let's see if it's as easy to make in practice!
Is witch hazel bad for your skin?
Fenty skin's Fat Water lists 8 different botanical extracts - 8! And whilst I'm sure they all have unique benefits for your skin, the key to its effectiveness as a "pore-refining serum" is likely due to the inclusion of witch hazel (the second-largest ingredient by quantity).
Witch hazel has proven to be an incredibly effective ingredient for improving the look and feel of your skin, however, there are mounting concerns over its long term use and many find it to be harsh and irritating.
Let's start with the good!
Benefits of witch hazel
Natural pore refiner, it minimises the look of pores due to the antioxidant tannins that has a constricting effect on the skin
Oil balancing, witch hazel can remove access oil from the skin
Its astringent and soothing properties reduce inflammation and puffiness
And now the not so good…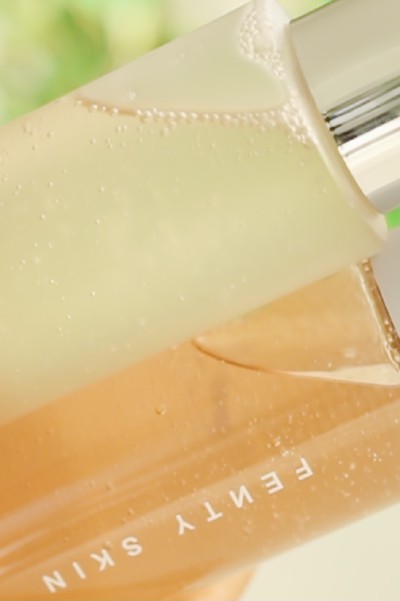 The problem with witch hazel
Well, most of witch hazel's benefits are actually more of a double edge sword. It's worth mentioning that witch hazel often contains alcohol due to its distillation process, with some types of witch hazel containing up to 15% alcohol. Many of the benefits associated with witch hazel are due to the alcohol including, astringent, oil balancing and pore-refining. All of which cause a drying effect that can lead to damage over long term use. This is only further exacerbated by the natural tannins which are sensitising and cause irritancy on the skin.
It is possible to get alcohol-free witch hazel which uses a water-stead distillation, but unfortunately, this process isn't able to capture the complete spectrum of natural compounds, thereby leading to fewer skin benefits overall.
Substitutions
Remaining faithful to Fenty Skin's Fat Water, I've included witch hazel in the ingredients but if you wanted to skip this ingredient, simply add its allowance to the water amount or you could even replace it with a floral hydrosol!
Please note: I've had trouble sourcing Gingko Biloba extract and Butylene Glycol since making this toner, but I have listed links to a natural alternative - Pentylene Glycol in "where to buy natural ingredients" that I prefer to use. I will update the list as soon as I find a supplier.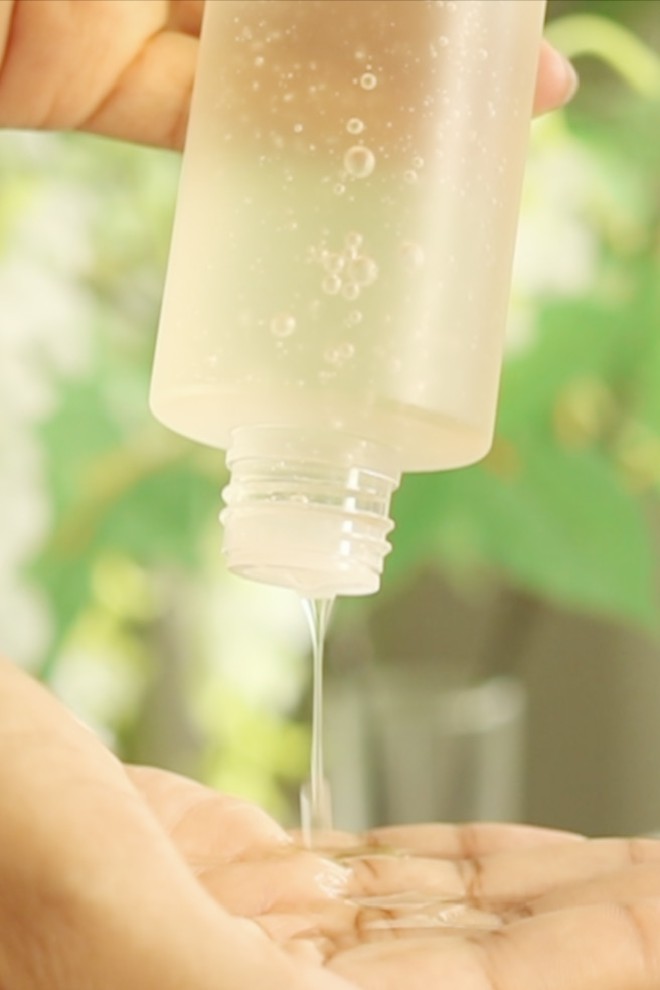 How to adjust the pH
Essentially, carbomer thickens in solutions with an alkaline pH. However, the ingredients in the fat water toner range between acidic and neutral. So to counter this, fat water uses sodium hydroxide as an alkaline pH adjuster.
If you're unfamiliar with pH or just need a recap of the core concepts, please see my DIY Eco Styler Hair Gel tutorial. pH is generally something you want to keep an eye on for homemade cosmetics, but for recipes that use carbomer as its primary thickener - the pH becomes a crucial component.
It is possible for carbomer to thicken a liquid with a pH as low as 6, but I haven't had much success with that so I'd aim between pH 7 - 8. Once it's thickened, add in your other ingredients.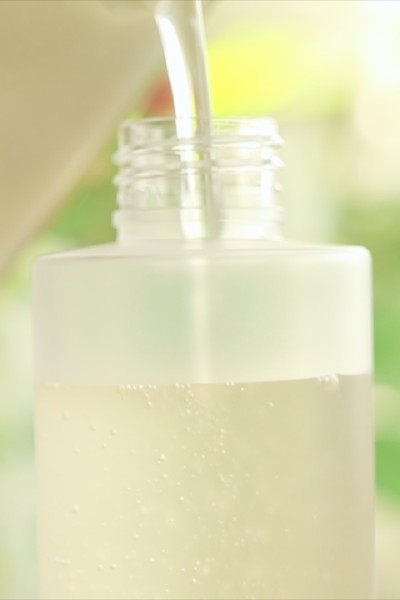 How to balance pH of toner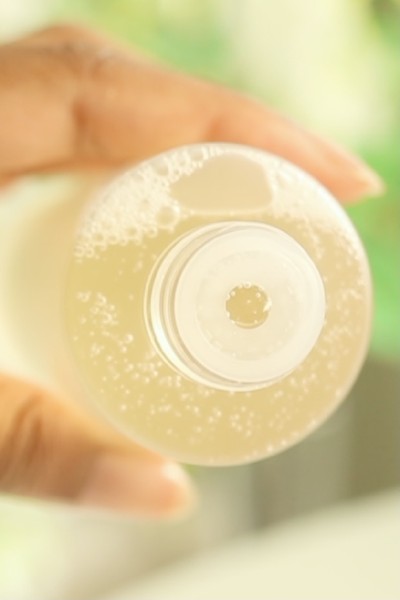 After adjusting the pH you'll be left with an alkaline toner which is a little high for a leave on skin product applied directly to your face. You do have some flexibility with the pH of a product (generally between 4.5 - 7) but anything higher could potentially cause irritation - especially for sensitive skin.
To bring the pH back within our skin's range, we'll need an acidic pH adjuster - citric acid.
I'll be honest, balancing the pH of a product with carbomer is tricky. If the toner is too acidic, the consistency will revert back to its original watery state. However, leaving the pH as is, results in a highly alkaline solution which is less than ideal.
The only advice I can offer is to move slowly - 1 grain of citric acid at a time! I was able to get a final pH of 6 and still retain "fat" water, but if you're having trouble I'd recommending shooting for a pH of 6 to 7. Of course, if this balancing act isn't your style, then using xanthan gum as a thickener will work just as well. For more information on how to do that, see my hyaluronic acid toner.
However, if you've managed to surpass the hurdles - you will have just made your own DIY Fenty Skin's Fat Water!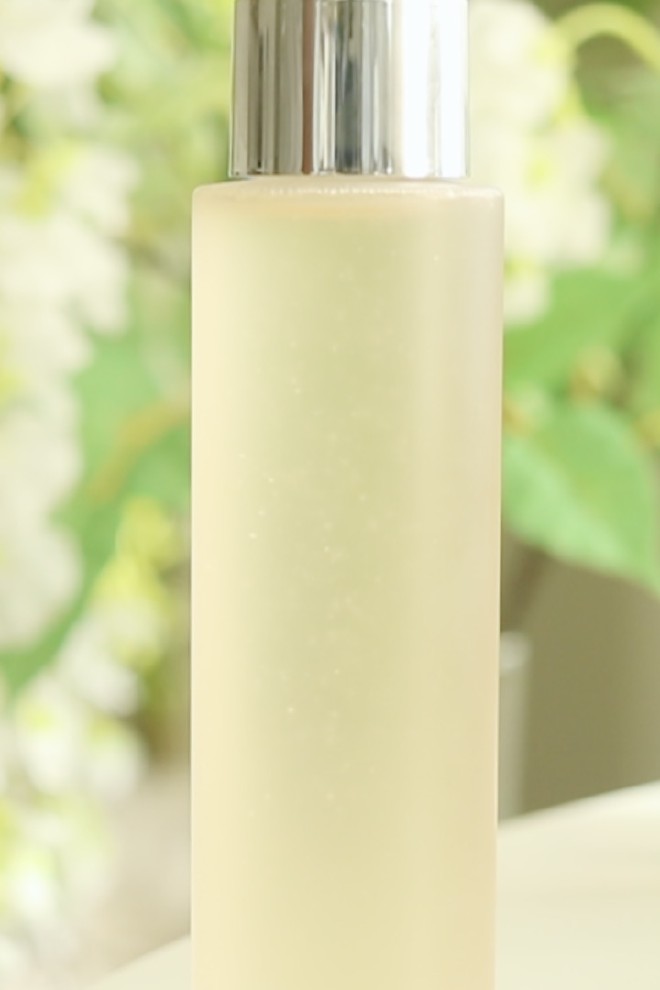 Return to top ↑